Jepang memiliki banyak hidangan yang sulit divisualisasikan dengan nama saja. Artikel ini memperkenalkan makanan dengan nama-nama aneh dan asal-usulnya, seperti "Turkish rice atau "kitsune soba." Ingatlah makanan Jepang unik ini saat kamu ingin berwisata kuliner ke Jepang di waktu berikutnya!
Hidangan Lokal di Jepang Dinamai Negara Asing
Kategori pertama yang kami perkenalkan adalah hidangan yang diberi nama berdasarkan negara asing.
Neapolitan Spaghetti
Spaghetti Neapolitan adalah hidangan pasta populer yang dibuat dengan menumis saus tomat, paprika, dan ham bersama-sama. Meskipun namanya terdengar seperti hidangan Italia, tidak salah lagi ini ciptaan Jepang. Kalian akan menemukan item tersebut di restoran dan kafe bergaya Barat.
Hidangan ini pertama kali muncul di Hotel New Grand di Yokohama setelah akhir Perang Dunia II. Selama masa itu, kota diduduki oleh pasukan Amerika. Menurut cerita aslinya, kepala koki hotel menciptakan pasta unik setelah melihat pasukan memakan hidangan mie yang serupa. Spaghetti Neapolitan dibuat dengan tumisan bawang bombay, tomat, dan bawang putih. Nama ini berasal dari "Napolitaine," kata Perancis untuk menggambarkan rasa tomat ini.
Tak lama kemudian, restoran bergaya Barat di Yokohama mulai membuat hidangan serupa, tetapi dengan saus tomat segar yang mahal. Masakan Jepang unik ini dengan cepat menjadi populer di seluruh negeri. Dibandingkan dengan hidangan pasta yang khas, ia memiliki tekstur yang lebih kenyal dan lebih ringan. Segala usia menikmati kekayaan manis saus tomat. Hari ini, The Cafe di Hotel New Grand terus melayani pesanan spaghetti Neapolitan khasnya.
Turkish Rice
Turkish rice (Toruko) adalah hidangan khas yang berasal dari Nagasaki. Makanan khas yang sedap ini adalah kombinasi sepiring spaghetti Napolitan, nasi pilaf, dan tonkatsu (sayatan daging babi goreng). Tonkatsu terkadang ditambahkan saus demi-glace atau kari.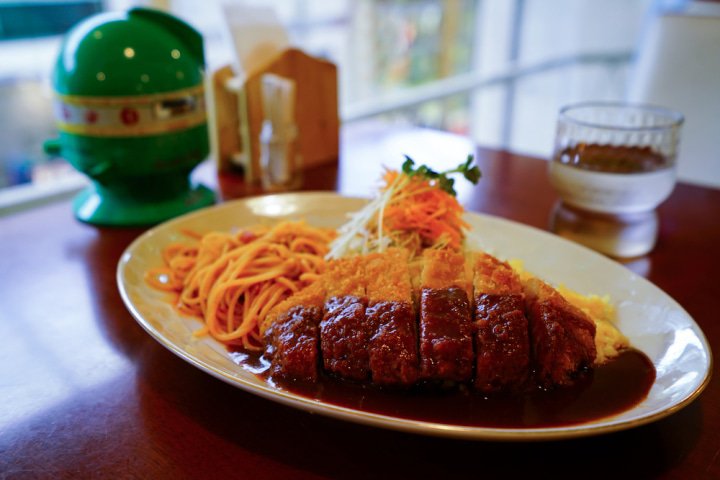 Ada berbagai teori tentang hidangan ini. Salah satunya menyatakan bahwa versi pertama dari makanan tersebut disajikan di sebuah restoran bernama Restaurant Turkey, yang sebelumnya beroperasi di Nagasaki. Dugaan lain adalah bahwa nama Turki ditambahkan karena tiga rasa dalam masakan, Neapolitan gaya Barat, pilaf gaya Cina, dan tonkatsu Jepang, yang dapat dialami sekaligus, mirip dengan negara Turki, yang terletak di antara Eropa dan Asia.
Hidangan ini dapat dinikmati di Tsuruchan, kafe, dan restoran bergaya Barat di Nagasaki. 66DINING Roppongi Rokuchome Shokudo di gedung EKIMISE Asakusa, dekat dengan Kuil Sensoji, juga menyajikan masakan Jepang unik ini.
Sicilian Rice
Makanan ini adalah hidangan daerah yang berasal dari Prefektur Saga. Terdiri dari hamparan nasi putih dengan topping daging sapi goreng, selada, tomat, dan sayuran segar lainnya, disertai aksen mayones. Sicilian rice dikenal karena penampilannya yang menarik dan penuh warna. Pertama kali dibuat sekitar tahun 1975 sebagai hidangan yang disiapkan untuk staf restoran, masakan daerah yang lezat ini segera muncul sebagai menu di berbagai kafe.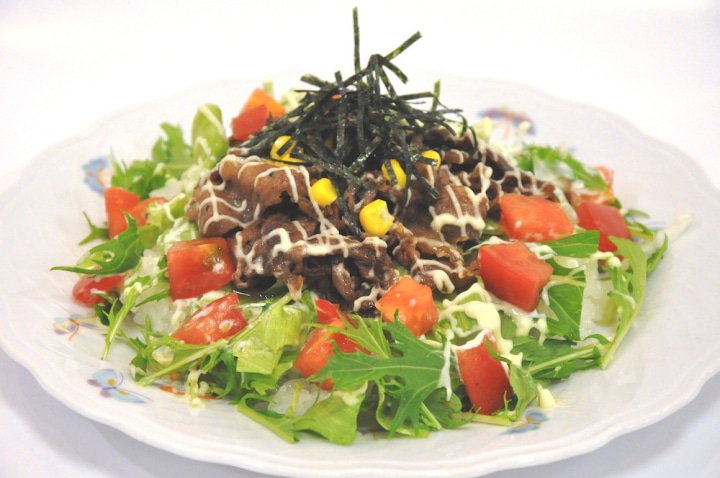 Beberapa kisah menjadi asal muasal hidangan Saga ini. Satu teori mengatakan bahwa warna merah, hijau, dan putih mengingatkan pada bendera Italia, kemudian dinamai Sisilia sebagai tribut untuk "The Godfather," sebuah film yang populer di Jepang pada saat itu. Kisah lain berspekulasi bahwa makanan ini dinamai daerah di Italia karena persaingan dengan Turkish rice dari Nagasaki.
Meskipun daging sapinya sangat berbumbu, namun tidak terasa berlebihan, karena sayuran yang menyertainya. Sicilian rice dapat dinikmati di restoran bergaya Barat seperti Ariyume dan Restaurant & Cafe Romanza di Saga.
Makanan Jepang Unik dengan Nama Karakter Kanji yang Tidak Biasa
Selanjutnya, kita akan memperkenalkan makanan Jepang unik dengan nama kanji yang sulit dibayangkan. Bahkan orang-orang dari Cina yang dapat membaca karakter kanji, kadang-kadang bingung dengan huruf kanji yang aneh ini.
Oyakodon dan Tanindon
Mangkuk nasi oyakodon dibuat dengan menata ayam rebus, telur, dan bawang di atas gundukan nasi putih. Hidangan yang terdengar sederhana ini sangat populer dan lezat, disajikan di franchise restoran cepat saji Jepang seperti Nakau. Kalian bahkan dapat menemukannya di toko serba ada.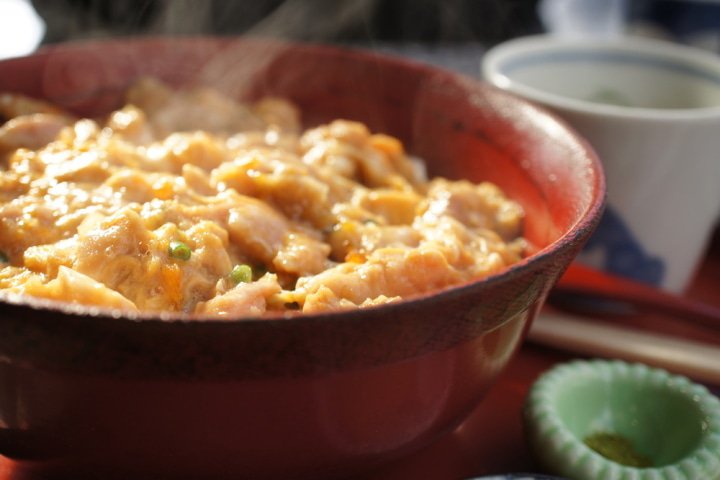 Ketika diterjemahkan secara langsung, namanya berarti semangkuk "don", diatasnya terdapat potongan ayam "oya" (orang tua), dan telur dadar "ko" (anak). Kedengarannya agak sedih, bukan? Tapi begitu kalian mencobanya, kalian akan menemukan bahwa kombinasi bahan-bahan berasa asin-manis dan telur empuk berpadu indah dengan hamparan nasi putih. Kalian akan melahap donburi nikmat ini dalam waktu singkat!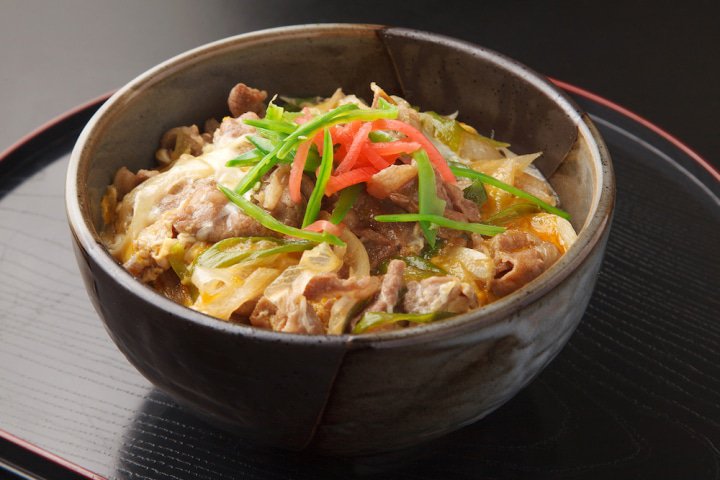 Mirip dengan oyakodon, tanindon juga merupakan hidangan nasi mangkuk. Alih-alih ayam, ini dibuat dengan mendidihkan daging dengan telur, kemudian mengatur topping di atas nasi putih. Karena menggunakan daging selain ayam ("oya" atau "induk" dalam oyakodon), ia dijuluki "tanin" (atau "orang lain").
Udon dan Soba (Kitsune, Tanuki, Tsukimi, Chikara)
Restoran yang menyajikan udon dan soba terletak di mana-mana di seluruh kota. Beberapa restoran menyajikan kedua hidangan tersebut karena mereka menggunakan topping yang sama. Item menu berikut ini sering membingungkan pengunjung internasional. Kata-kata yang tidak biasa termasuk kitsune (rubah), tanuki (anjing rakun), tsukimi (melihat bulan), dan chikara (kekuatan). Di Jepang, ungkapan-ungkapan ini menunjukkan topping apa yang ada di mie soba (tepung sorgum) atau udon (tepung gandum).
Kitsune
Kitsune mengacu pada abura-age berwarna rubah (tahu goreng) yang dibumbui dengan rasa kecap manis. Nama ini berasal dari kepercayaan bahwa tahu goreng adalah makanan favorit rubah yang diabadikan di kuil-kuil Inari seluruh Jepang.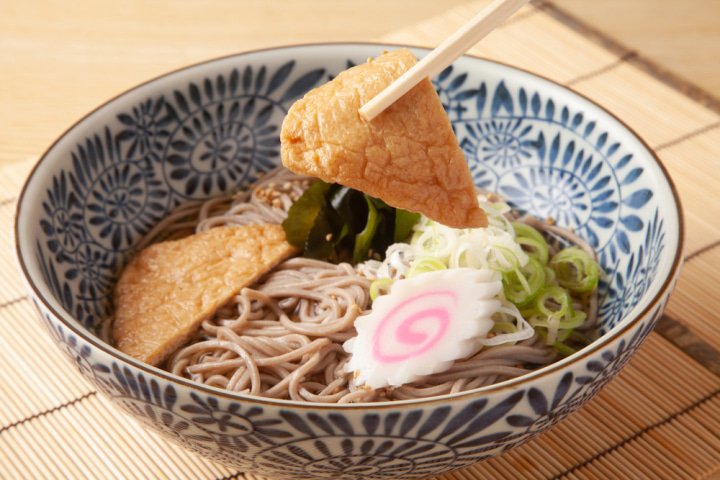 Tanuki
Meskipun tanuki mengacu pada topping agedama (remah tempura goreng), tidak diketahui mengapa ia mendapatkan nama ini. Satu teori menyatakan bahwa itu adalah pengucapan yang salah dari istilah "tanenuki," yang berarti tidak memiliki bahan untuk tempura. Teori lain menyatakan bahwa warna supnya lebih gelap daripada udon dan soba kitsune, sehingga menyerupai bulu anjing rakun.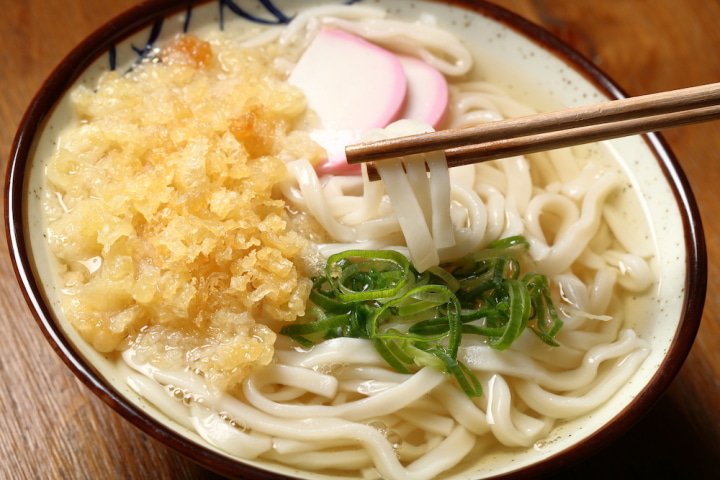 Tsukimi
Tsukimi ("melihat bulan") mengacu pada udon atau soba dengan telur mentah. Itu menjadi dikenal karena kuning telur mewakili bulan sedangkan putih telur tampak seperti awan. Beberapa restoran menggunakan onsen tamago (telur rebus lunak) sebagai pengganti telur mentah.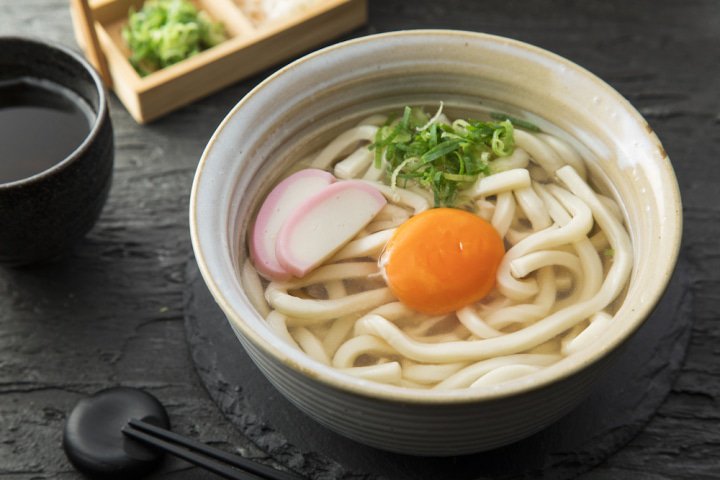 Chikara
Chikara ("kekuatan") mengacu pada topping mochi (kue beras) panggang. Teori paling mungkin di balik nama itu adalah bahwa "mochi" adalah permainan kata dengan kata "chikaramochi" ("kuat" dalam bahasa Jepang). Hidangan ini sangat bagus untuk mengisi perut kalian dan disukai oleh pengunjung yang kuat.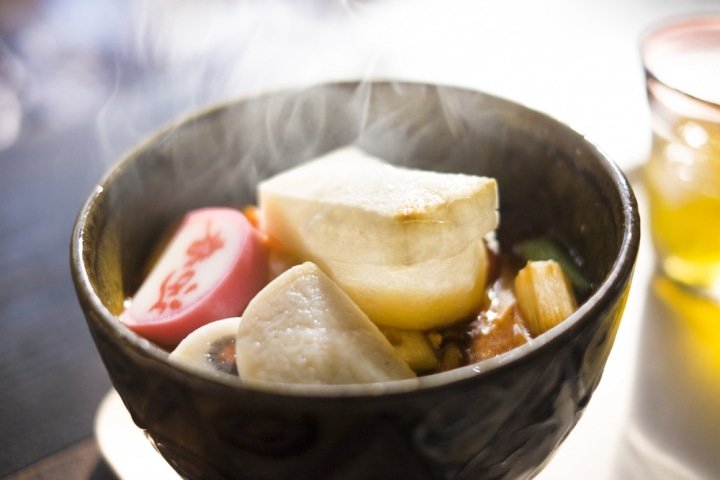 Masih Banyak Lagi! Temukan Makanan Unik ini di Jepang
Masih banyak lagi makanan di seluruh Jepang yang sulit divisualisasikan dari nama mereka saja. Beberapa termasuk semur beras juicy ("berair") Okinawa dan ichigoni ("rebus stroberi"), yang merupakan sup yang terbuat dari abalon dan bulu babi dari Prefektur Aomori.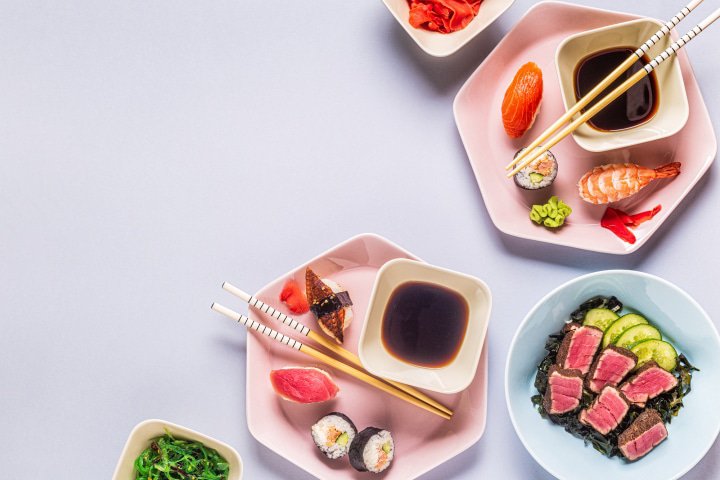 Bersenang-senang menemukan hidangan yang tidak biasa ini pada perjalanan kalian berikutnya ke Jepang!
The post Tahukah Kamu? Makanan Jepang Unik Ini Memiliki Nama yang Aneh! appeared first on Japanese Station.