Okunoshima, Pulau Kelinci di Jepang, dan jalanan tradisional Takehara adalah dua tujuan di Hiroshima yang telah menarik perhatian luas baru-baru ini. Mengikuti satu hari Hiroshima Bus Tour di Takehara dan Okunoshima ini merupakan kesempatan untuk mengambil foto-foto kelinci yang menakjubkan dan pemandangan jalanan yang bersejarah.
Hiroshima Bus Tour dengan Bus Tamasya Takehara-Okunoshima
Takehara, sebuah kota di Hiroshima, adalah tujuan perjalanan populer yang terkenal dengan pemandangan jalanan tradisionalnya yang elegan. Tujuan wisata terkenal lainnya di daerah ini adalah Pulau Okunoshima yang juga disebut "Pulau Kelinci" karena merupakan rumah bagi lebih dari 900 kelinci berkeliaran.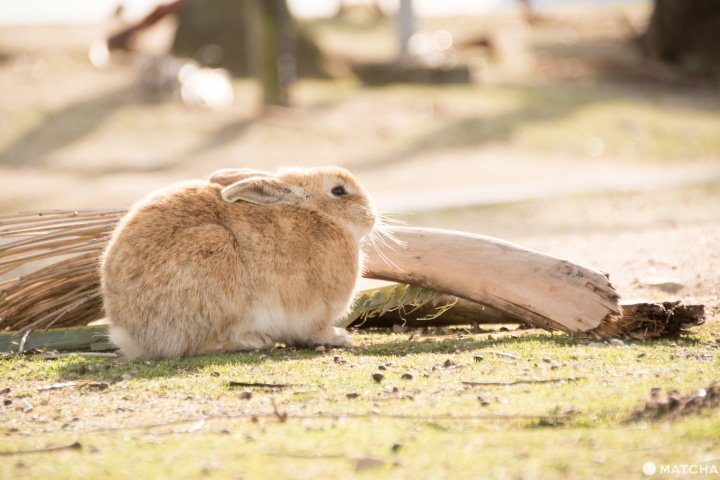 Bus Tamasya Takehara-Okunoshima yang dioperasikan oleh Perusahaan Bus Chugoku JR melakukan tur ke kedua tempat ini. Bus wisata Takehara-Okunoshima menawarkan tur wisata satu hari yang dimulai dan berakhir di Stasiun JR Hiroshima. Tur dilakukan setiap minggu pada hari Selasa dan Jumat kecuali hari libur nasional. Tur dimulai pada pukul 9:20 berakhir pada pukul 18:00. Tiketnya seharga 5.000 yen untuk dewasa dan 3.000 yen untuk anak-anak.
*Biaya tur sudah termasuk ongkos bus, workshop pembuatan kerajinan bambu di Takehara, tiket perjalanan pemandangan kota, dan tiket feri.
Jalanan Yang Indah! Distrik Pelestarian Takehara Townscape
Bus kami berangkat pada pukul 9.20 dari Stasiun JR Hiroshima dan menuju jalan tol utama. Kami tiba di tujuan pertama kami, Distrik Pelestarian Takehara Townscape dalam satu jam.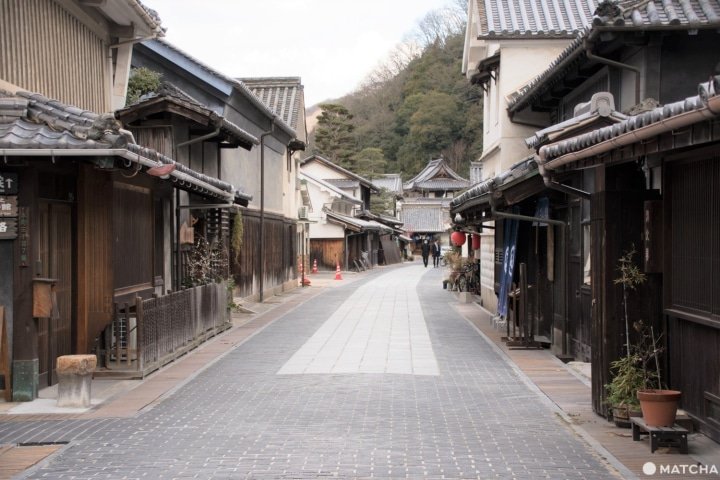 Terletak di daerah selatan Hiroshima, distrik unik di Takehara ini adalah tempat di mana bangunan bersejarah yang penting dilestarikan. Jalanan yang elegan sering digunakan sebagai lokasi syuting untuk film dan serial TV juga. Baru-baru ini menjadi lokasi pengambilan gambar untuk iklan Japan Airlines (JAL) yang dibintangi salah satu grup idola paling populer di Jepang.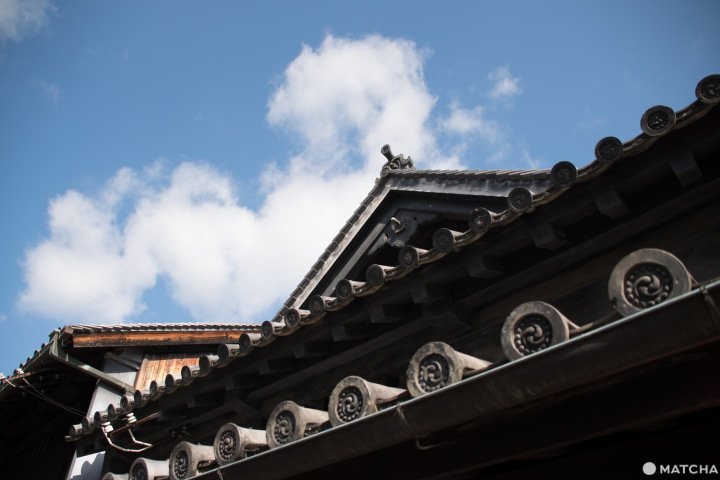 Takehara berkembang sebagai kota pembuat sake dan garam selama akhir Zaman Edo (1603-1868). Bangunan-bangunan indah yang berasal dari era itu masih tetap utuh di seluruh kota. Jalan santai di sini mungkin membuat kalian merasa nostalgia.
Membuat Kerajinan Bambu Tradisional Jepang
Selama tur, peserta memiliki kesempatan untuk membuat barang-barang tradisional menggunakan bambu. Sebenarnya, bambu adalah pohon resmi Takehara loh.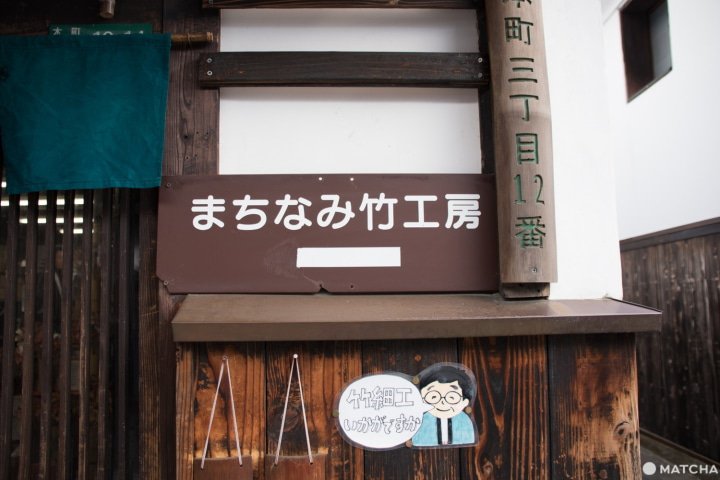 Kalian juga dapat mengambil bagian dalam lokakarya kerajinan bambu di Takehara Machinami Take Kobo. Toko ini terletak di sepanjang Jalan Honmachi-dori di Distrik Pelestarian Takehara Townscape. Selama lokakarya, kami membuat kincir dengan menenun bersama potongan bambu tipis. Teknik khusus ini telah diturunkan dari generasi ke generasi.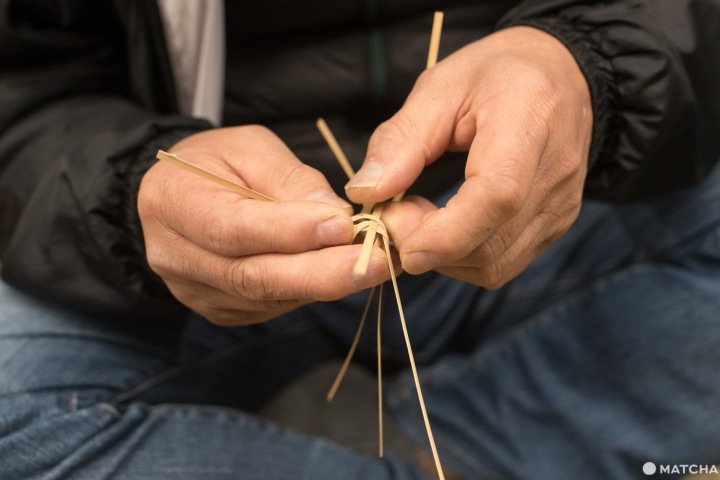 Lokakarya mungkin akan menjadi tantangan bagi mereka yang tidak berpengalaman dengan bambu sebelumnya. Namun tenang saja, seorang pengrajin bambu akan dengan lembut membimbing setiap peserta saat mereka membuat karya seni.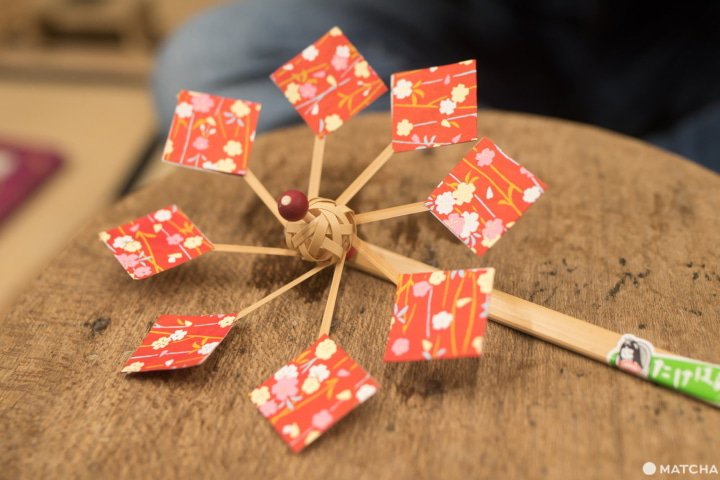 Ini adalah roda kincir lengkap (foto di atas). Penulis kami membuat item bambu untuk pertama kalinya di sini. Beliau dapat menghasilkan produk yang indah berkat instruksi yang diterima dari staf yang ramah.
Origami (kertas lipat) digunakan untuk bilah kincir. Peserta dapat memilih dari berbagai pilihan warna dan pola untuk mempersonalisasi produk buatan tangan mereka. Di lokasi studio, ada beberapa jenis kerajinan bambu untuk dijual. Jika ada yang menarik perhatian kalian, mengapa tidak membelinya sebagai souvenir? Setelah lokakarya bambu, peserta tur menerima dua jam waktu luang.
Mengunjungi Tempat Tinggal Matsusaka yang Mengesankan
Selama dua jam waktu luang, kalian dapat mengunjungi Matsusaka Residence di Distrik Pelestarian Takehara Townscape. Dibangun pada akhir Zaman Edo, rumah megah ini adalah tempat tinggal saudagar kaya. Tempat ini juga memegang prestise menjadi Properti Budaya Penting Kota Takehara. Pengunjung dapat melihat kehidupan sehari-hari pedagang terkemuka ini yang membantu mengembangkan daerah setempat.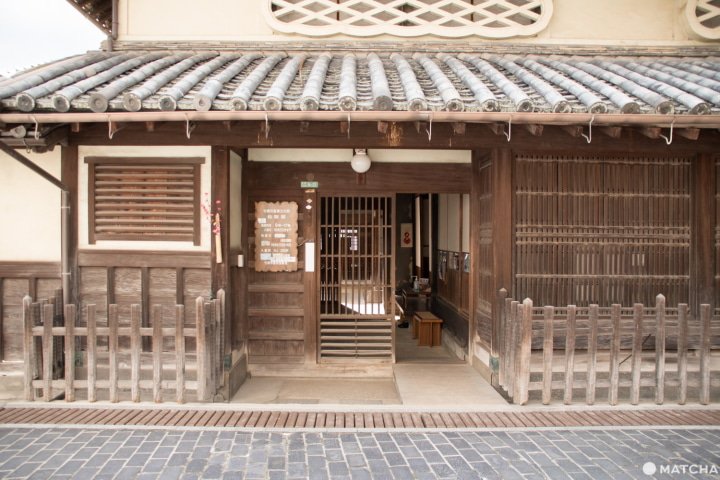 Tiket masuk ke kediaman adalah 200 yen, tetapi tur ini termasuk Tiket Ekskursi Townscape. Pemegang tiket mendapatkan tiket masuk gratis ke Matsusaka Residence dan situs budaya lainnya yang biasanya memungut biaya pendaftaran (Tiket Ekskursi Townscape juga memberikan masuk gratis ke Museum Rakyat Bersejarah Kota Takehara, Kediaman Morikawa, dan Kediaman Mitsumoto).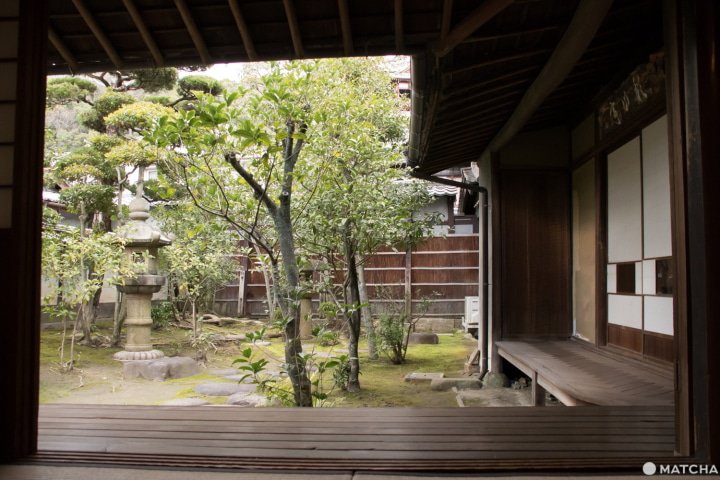 Foto di atas menunjukkan taman tradisional Jepang yang terlihat dari beranda. Berjemur di arsitektur gaya Jepang yang harmonis ini, sambil dikelilingi oleh alam yang indah dan berubah warna seiring musim. Silakan melihat dari dekat jendela kisi di lantai pertama Matsusaka Residence. Kerajinan ini disebut Takehara lattice dan dibuat oleh miyadaiku, seorang tukang kayu yang berspesialisasi dalam memulihkan kuil dan tempat pemujaan tradisional. Sangat mengesankan melihat seberapa banyak pekerjaan yang dilakukan pada desain rumit ini yang menyerupai potongan kertas dengan pola yang lucu.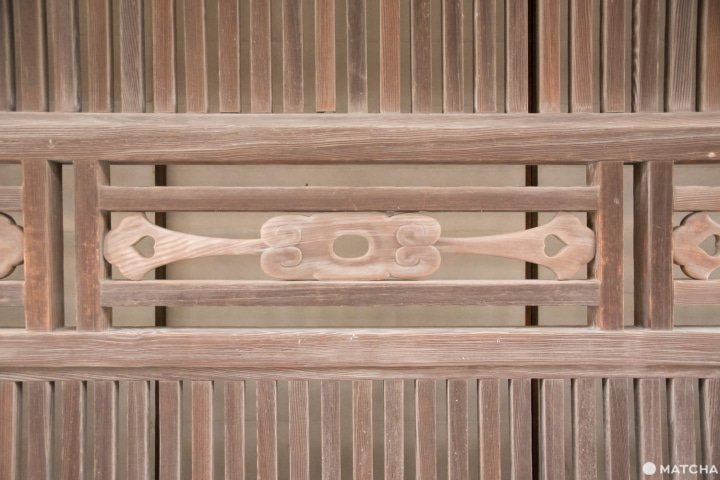 Sebuah kerajinan yang disebut inome diadopsi untuk kisi-kisi di Matsusaka Residence. Jenis kayu ini dikatakan bisa mengusir roh jahat. Saat kalian melihat kisi dari samping, kalian akan melihat celah berbentuk hati. Ini dikenal sebagai "hati yang membawa kebahagiaan." Berfoto disini sangat cocok untuk kenangan yang dibagikan di media sosial!
Sorotan Kota: The Stone Guardian di Kuil Fumeikaku
Memanfaatkan sepenuhnya waktu luang, selanjutnya kalian dapat berjalan-jalan di sekitar Distrik Pelestarian Takehara Townscape. Perhentian pertama adalah simbol kota, Kuil Fumeikaku. Bangunan ini dikatakan meniru Kuil Kiyomizudera di Kyoto. Pengunjung akan mendapatkan pemandangan Takehara yang indah dari balkon.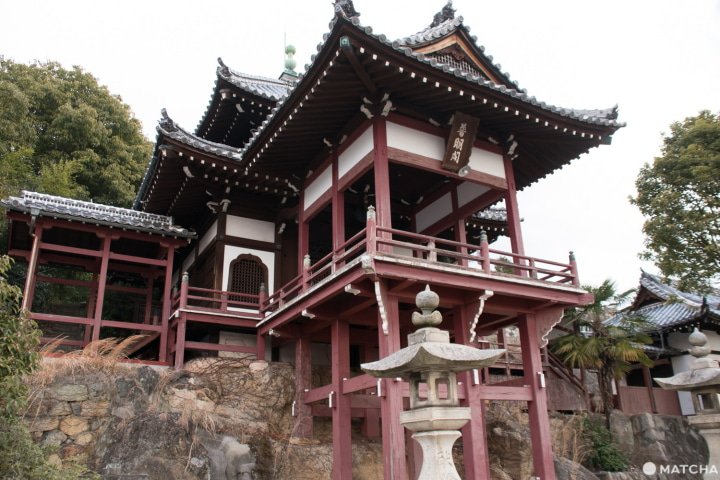 Kuil ini memiliki patung yang sangat istimewa yang disebut Okakae Jizo. Pengunjung diminta membuat permintaan saat mereka dengan lembut menyentuh the stone guardian ini. Jika jizo (dewa pelindung para musafir dan anak-anak) terasa lebih ringan daripada yang kalian bayangkan, mereka mengatakan bahwa keinginan kalian akan terkabul. Ketika kami mengunjungi tempat ini, ada pelancong yang membuat semua jenis keinginan, dari doa untuk keselamatan hingga keberuntungan dalam cinta.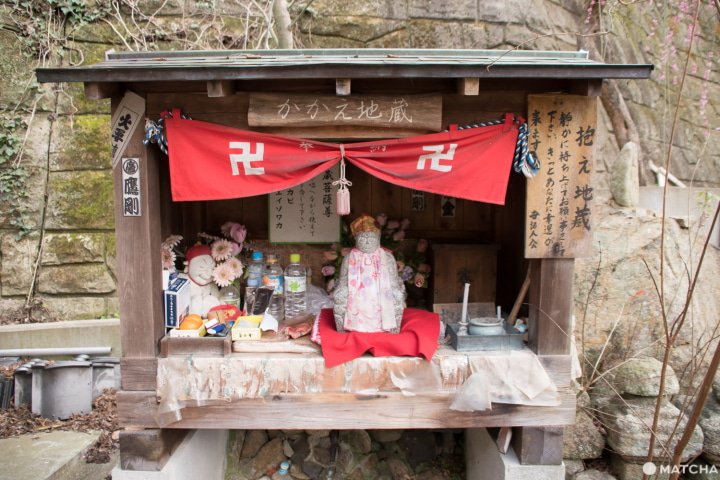 Foto di bawah menampilkan patung-patung perunggu Masataka Taketsuru, yang dikenal sebagai "Bapak Wiski Jepang," dan istrinya Rita. Rumah tempat ia dilahirkan dan dibesarkan terletak di Distrik Pelestarian Takehara Townscape. Serial Jepang "Massan," di mana Tuan Taketsuru adalah karakter utama, sangat terkenal di Jepang. Di daerah tersebut, kalian dapat melihat Tempat Pembuatan Sake Taketsuru yang juga ditampilkan dalam seri ini.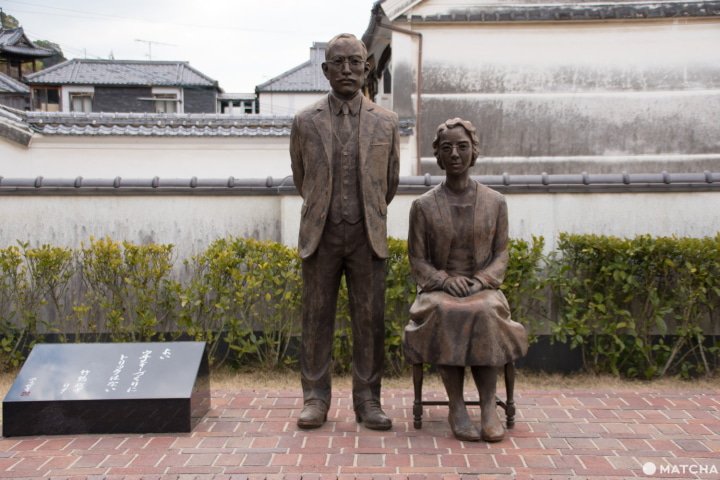 The post Hiroshima Bus Tour: Lihat Kelinci Lucu dan Pemandangan Kota yang Bersejarah appeared first on Japanese Station.