Bagaimana ya rasanya bepergian ke Jepang tanpa meninggalkan rumah melalui film? Artikel ini memperkenalkan delapan rekomendasi film Jepang klasik, termasuk animasi "Spirited Away" dan pemenang penghargaan "Our Little Sister." Film-film ini memperkenalkan pemandangan dan budaya Jepang yang akan membuat penonton merasa seperti mereka ada di sana sendiri.
Rekomendasi Film Jepang: Bepergian ke Jepang dengan Bioskop
Film adalah bentuk hiburan unik yang memungkinkan kalian menjelajahi dunia baru tanpa harus meninggalkan kenyamanan rumah sendiri! Sebelum mengunjungi Jepang, sangat disarankan untuk menonton rekomendasi film Jepang yang menyoroti pemandangan dan budaya asli untuk meningkatkan semangat dengan perjalanan kalian. Selain rekomendasi judul film, artikel ini juga memperkenalkan lokasi di Jepang yang muncul dalam film yang dipilih.
Karena banyak sekali pilihan film klasik yang ada, kalian mungkin sudah menonton beberapa. Tapi ini adalah jenis film yang saat kalian menontonnya ulang, kalian akan mendapat penemuan baru di setiap pemutaran. Lihatlah sudut lain film-film yang belum kalian lihat sebelumnya! Adapun tahun yang tercantum di setiap judul film adalah ketika film debut di Jepang.
Spirited Away (2001)
"Spirited Away" adalah salah satu film animasi terkemuka Jepang, disutradarai oleh Hayao Miyazaki yang terkenal di dunia. Chihiro, sang protagonis, adalah seorang gadis kecil yang manja dan modern. Suatu hari, ketika dia dan orang tuanya sedang dalam proses pindah ke rumah baru mereka, mereka secara tidak sengaja berkeliaran ke dunia misterius. Segera, kedua orangtuanya berubah menjadi babi. Untuk bertahan hidup, Chihiro harus bekerja untuk penyihir tua serakah bernama Yubaba.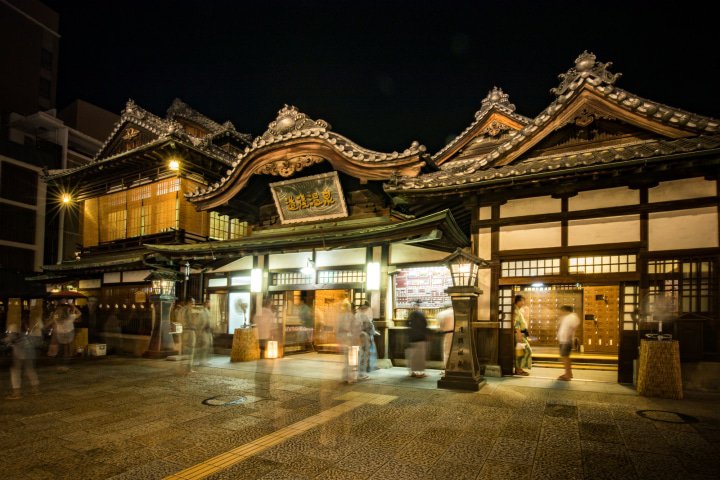 Tempat kerja protagonis muda adalah ryokan onsen, tempat segudang dewa Shinto datang untuk berendam di sumber air panas. Ketika pemirsa melihat adegan-adegan yang menampilkan suasana mewah dari penginapan ini, banyak yang akan mendambakan kunjungan kesana.
Meskipun tidak ada resor pemandian air panas yang secara resmi dikonfirmasi sebagai model untuk film ini, tampaknya ada beberapa tempat di Jepang yang menginspirasi tampilan pemandian tersebut. Salah satunya adalah Onsen Dogo Prefektur Ehime yang dikatakan sebagai pemandian air panas tertua di Jepang. Setelah konstruksi awal pada tahun 1894, ia mengalami serangkaian penambahan dan renovasi, sehingga bangunan tiga tingkat berdiri di sini hari ini.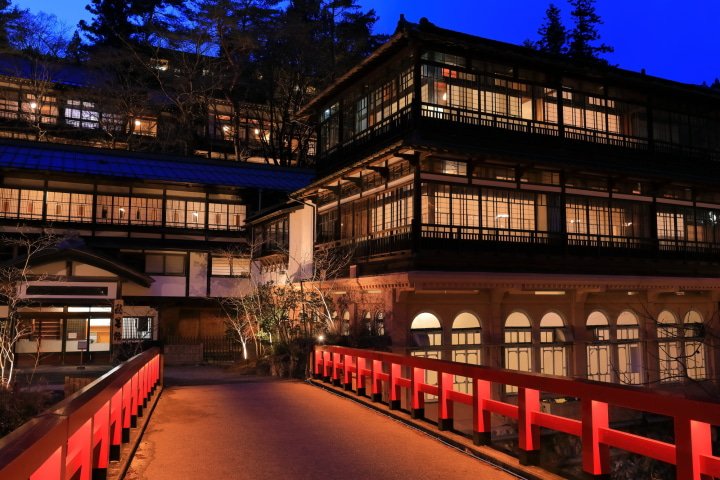 Model lain yang memungkinkan adalah Sekizenkan Ryokan (penginapan bergaya Jepang tradisional) di Shima Onsen Resort, Prefektur Gunma. Tempat ini memiliki jembatan penyeberangan dengan pegangan tangan yang dicat merah, yang mengingatkan kita pada bangunan ikon di film tersebut. Sekizenkan dibangun pada 1691 dan dikatakan sebagai penginapan sumber air panas tertua yang ada di Jepang. Di beranda resmi Studio Ghibli (Jepang), disebutkan juga bahwa Museum Arsitektur Terbuka Edo-Tokyo di Tokyo adalah satu tempat yang menginspirasi kru film.
From Up On Poppy Hill (2011)
"From Up On Poppy Hill" adalah salah satu film Ghibli yang lebih tidak biasa karena menggunakan tempat dan tanggal faktual dalam cerita. Film ini dibuat di Yokohama pada tahun 1963, yang merupakan tahun sebelum Olimpiade Tokyo. Tokaido Shinkansen Line akan memulai layanan, dan sedang terjadi lonjakan konstruksi. Ini juga merupakan periode pertumbuhan ekonomi yang cepat dan membantu menghidupkan kembali Jepang pasca perang. Film ini berlangsung selama titik balik dalam sejarah Jepang.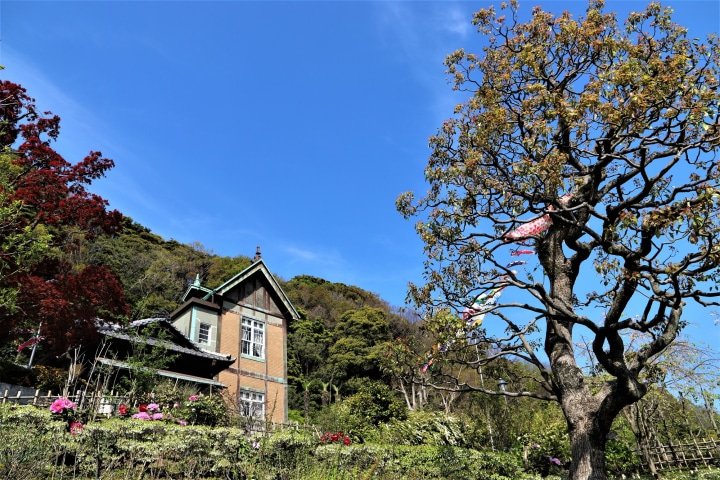 Di sebuah sekolah menengah di Yokohama, rencana sedang disusun untuk menghancurkan clubhouse usang yang disebut "Karucheratan" (atau "Latin Quarter of Paris"). Bagian dari cerita berkisar pada perjuangan siswa untuk menghentikan pembongkaran ini agar tidak terjadi. Sekolah menengah dan acara tidak direkonstruksi berdasarkan lokasi atau insiden yang sebenarnya. Namun, suasana kota pelabuhan dan citarasa budaya dari clubhouse siswa akan membuat penonton film merasa nostalgia.
Di babak kedua film, ada adegan di mana karakter utama, Kazama dan Umi, berjalan di samping laut. Latar sebenarnya adalah Taman Yamashita di Yokohama. Kapal besar yang berlabuh di pelabuhan adalah Hikawa Maru, salah satu landmark penting kota pelabuhan. Jika kalian berjalan-jalan di area ini, kalian akan merasa seperti telah melangkah ke lokasi syuting film ini.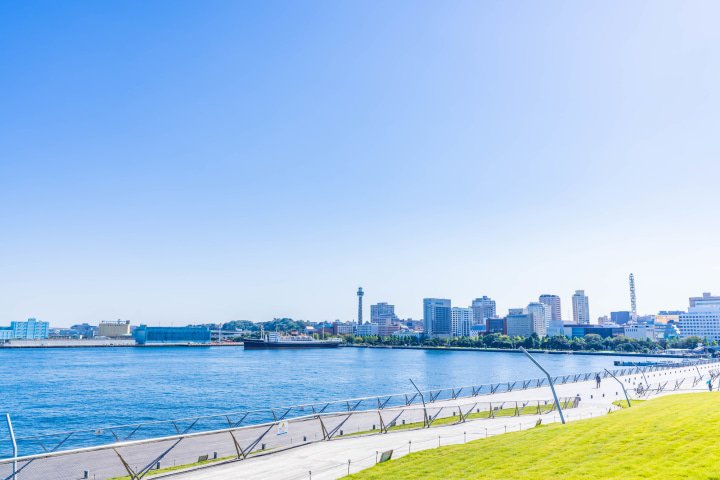 Ngomong-ngomong, ada adegan yang menunjukkan pekerja kantor berbicara satu sama lain di daerah Shinbashi Tokyo. Sebuah baris dari dialog berbunyi, "Ketika datang ke anpan (cemilan manis Jepang, terdiri dari roti yang diisi dengan pasta kacang merah), Kimuraya adalah tempatnya!" Di sini, mereka mengacu pada toko roti yang sudah lama berdiri di Ginza, Kimuraya.
Our Little Sister (2015)
Mirip dengan "From Up On Poppy Hill," "Our Little Sister" ("Umimachi Diary") adalah rekomendasi film Jepang yang memungkinkan pemirsa merasakan kehadiran lautan. "Our Little Sister" terletak di rumah tradisional Jepang di Kamakura, sebuah kota yang juga dekat dengan laut.
Cerita ini berfokus pada tiga saudara perempuan dan saudara perempuan tiri mereka, yang memutuskan untuk tinggal bersama kakak-kakaknya dan memperdalam hubungan mereka dalam proses itu. Selama film, adegan tanaman hijau subur Kamakura, Enoden (Enoshima Electric Railway), dan tempat-tempat wisata, seperti Enoshima, semuanya tampil. Ini akan membuat kalian ingin berjalan-jalan di kota tepi laut yang bersejarah dan menawan.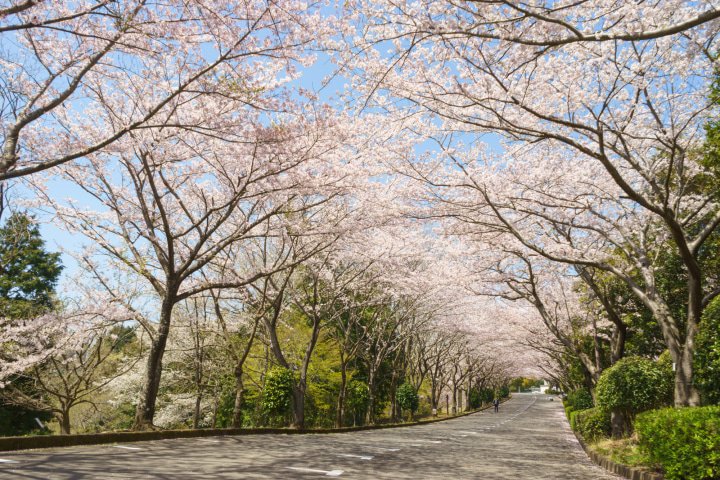 Ada juga pemandangan yang indah dan berkesan di mana saudari termuda, Suzu, mengendarai sepeda tandem bersama salah satu saudara perempuannya. Di sana mereka dikelilingi pohon sakura yang bermekaran di sepanjang jalan. Namun, lokasi syuting tidak di Kamakura, melainkan Taman Ashitaka di Kota Numazu Prefektur Shizuoka.
Tanpopo (1985)
"Tanpopo" adalah film karya Juzo Itami, seorang sutradara Jepang yang aktif pada 1980-an dan 1990-an. Dengan pergantian kejadian yang tak terduga, seorang sopir truk pria diminta oleh seorang wanita untuk membantu menyelamatkan toko ramennya yang gagal. Ini adalah film dengan nuansa komedi, menampilkan perjuangan sang pengemudi truk dan pemilik restoran dalam upaya mereka mengubah bisnisnya.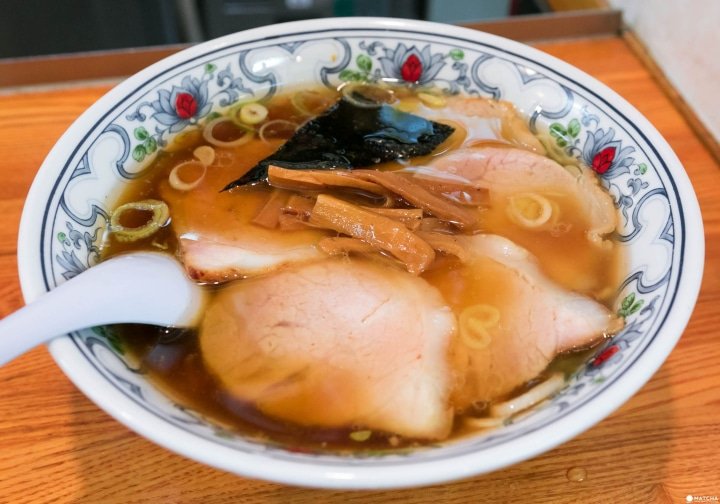 Film ini ditaburi dengan episode pendek yang tidak terkait langsung dengan cerita utama. Namun, sketsa dan narasi utama ini semuanya diikat oleh tema makanan. Alih-alih latar dari film, makanan lezat yang muncul di layar inilah yang menangkap perhatian penonton.
Dengan coba-coba, karakter utama berusaha untuk meningkatkan rasa ramen shoyu klasik (sup berbasis kecap). Mie ringan yang menyegarkan ini sangat populer di Tokyo. Menu disini juga sangat sederhana dan ramen yang paling umum. Kesederhanaan yang digambarkan dalam film memiliki kedalaman tertentu.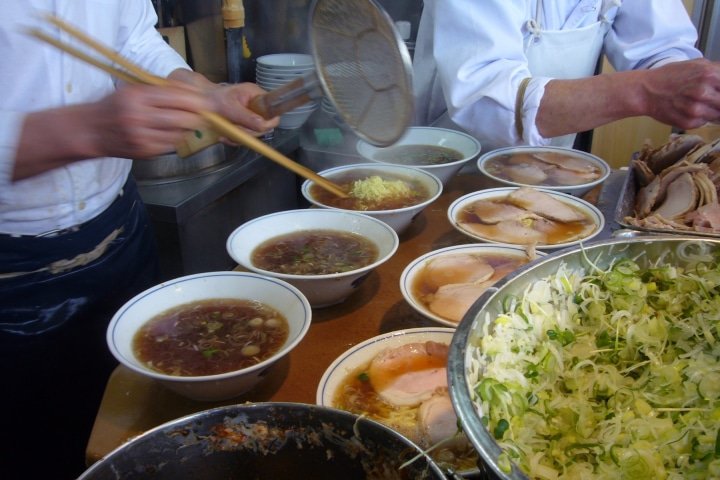 Di awal film juga ada adegan di mana seorang pria yang lebih tua berbicara dengan agak fasih kepada seorang pria muda tentang seni makan ramen.
The post 8 Rekomendasi Film Jepang Paling Top Untuk Ditonton Di Rumah appeared first on Japanese Station.