Jika kamu berpikir kalau Jepang adalah negara di mana semua serba mahal, ternyata tidak juga. Misalnya saja, hal-hal gratis di Yokohama, area Kanto ini. Penasaran?
Pemandangan Osanbashi Yokohama International Passenger Terminal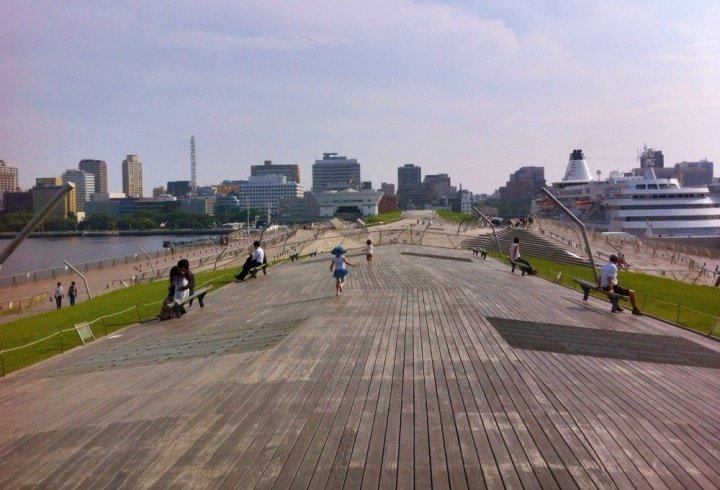 Osanbashi Yokohama International Passenger Terminal adalah sebuah pelabuhan utama di mana kapal layar asing berlabuh ketika musim perdagangan internasional. Tempat ini menyajikan pemandangan terbaik Yokohama, Minato Mirai skyline.
Desain dermaganya juga sangat unik. Ada strip-strip kayu dengan rerumputan di antaranya. Sangat cocok untuk piknik!
Wabah Pikachu di Minato Mirai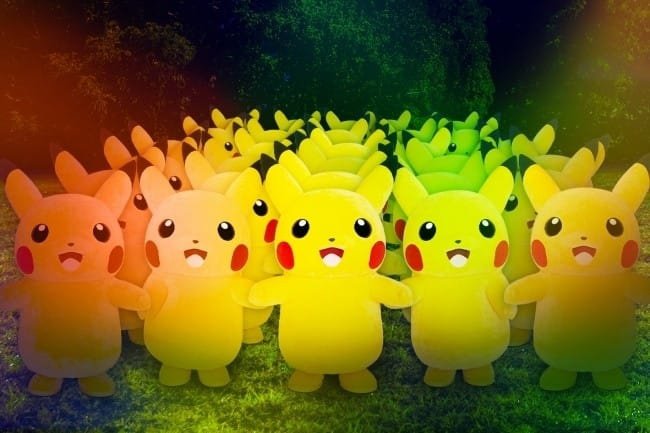 Minato Mirai memang dikenal sebagai area komplit yang menawarkan berbagai tempat hiburan seperti taman hiburan, mall, dan museum. Pemandangan malamnya juga sangat cantik dan merupakan salah satu tempat kencan populer di Yokohama.
Nah, jika kamu mengunjungi Minato Mirai pada musim panas, kamu bisa melihat "Wabah Pikachu". Beberaoa tahun terakhir ini, Pokémon imut favorit semua orang ini berparade dan menari di area Minato Mirai selama beberapa hari di bulan Agustus. Kamu bisa menontonnya secara gratis!
Tur Gratis Kirin Brewery Company Yokohama Factory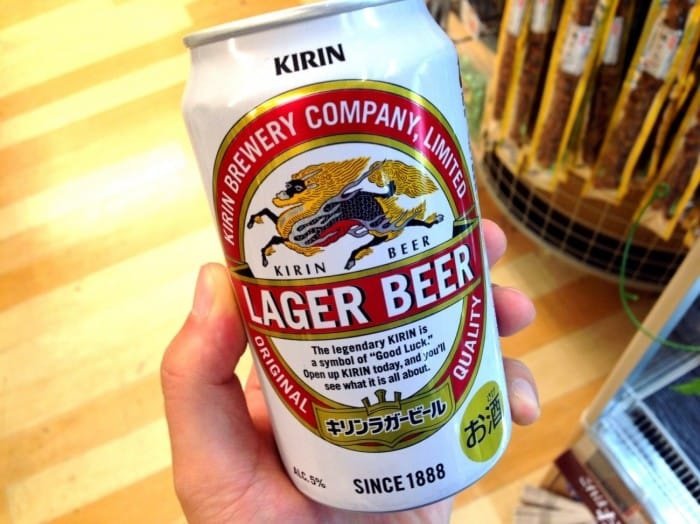 Seperti Asahi dan Sapporo, Kirin adalah salah satu brand bir paling populer di Jepang. Nah, jika berkunjung ke salah satu pabriknya di Yokohama, Kirin Brewery Company Yokohama Factory, kamu bisa mengikuti tur gratis!
Tur ini menawarkan pemandangan proses pembuatan bir yang bisa kamu lihat dari observation windows. Sejarah Kirin juga akan dijelaskan di sini.
Di akhir tur, para peserta tur akan dibawa ke tasting bar. Nah, di sini para peseerta akan mendapat tiket yang bisa ditukar dengan segelas bir Kirin (pilihannya bebas!) untuk dicicipi. Para pecinta bir wajib ikut turnya!
The Nissan Global Headquarters Gallery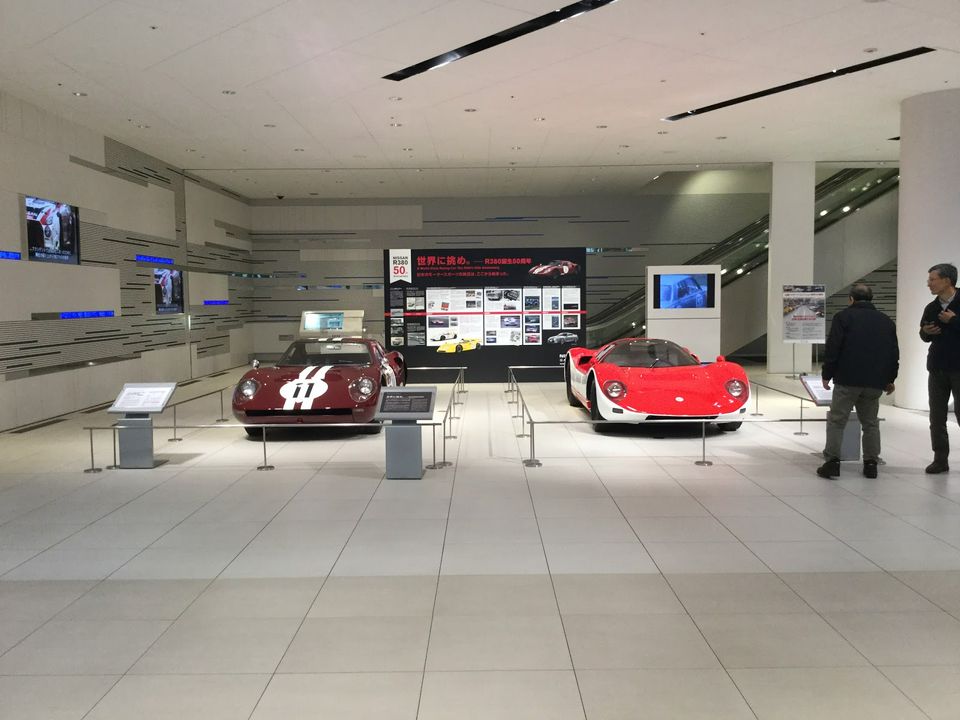 Jika kamu pecinta mobil, wajib mengunjungi Nissan Global Headquarters Gallery. Ya, Yokohama adalah tempat di mana Nissan mulai berdiri, dan galeri inilah yang menjelaskan sejarah dan visi dari perusahaan ini.
Galeri ini terdiri dari sebuah product zone yang meampilkan berbagai model kendaraan Nissan, baik di pasar Jepang dan pasar asing. Sementara itu, aktivitas perusahaan dari tahun ke tahun akan diperkenalkan lewat corporate communication zone dan heritage corridor yang menjelaskan tentang sejarah Nissan.
Galeri ini sangat cocok bagi pecinta mobil, dan biaya masuknya juga gratis!
"Taman Belalai Gajah" yang Modern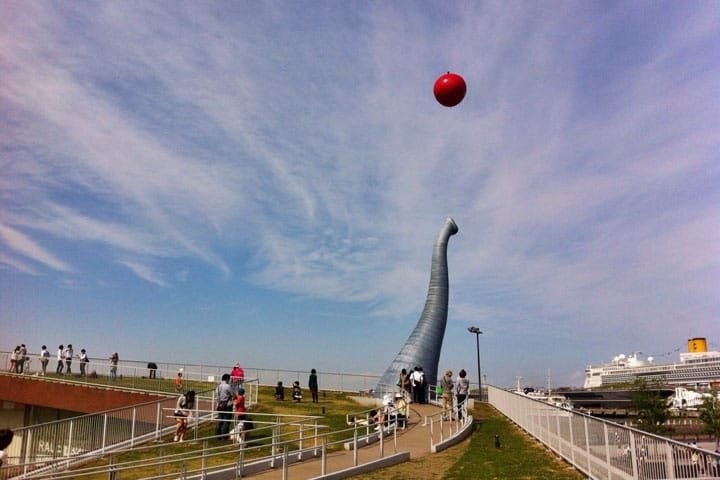 Zonohana Park adalah sebuah taman yang dibuka pada tahun 2009 untuk memperingati ulang tahun ke-150 Pelabuhan Yokohama. Taman dengan nama unik ini (zonohana = belalai gajah) mendapatkan namanya dari salah satu bagian tamannya yang menjulang ke atad seperti belalai gajah.
Zonohana berlokasi di dekat Minato Mirai, di antara Akarenga Park and Yamashita Park. Taman ini bercahaya lho di malam hari, memberi kesan romantis. Cocok sebagai tempat kencanmu!
Nah, itulah 5 hal gratis yang bisa kamu lakukan di Yokohama, Jepang. Karena gratis, jangan lupa kunjungi semuanya ya!
The post 5 Hal Gratis yang Bisa Kamu Lakukan di Yokohama appeared first on Japanese Station.