Nama Mos Burger vegan bisa jadi agak membingungkan bagi pengguna Bahasa Inggris, dan mungkin kalian salah satunya karena berpikir "Apakah burger disini terbuat dari lumut?" Tapi seperti yang diketahui oleh penggemar burger Jepang yang satu ini, kata "Mos" dari nama franchise restoran Mos Burger adalah singkatan dari "mountain, ocean, and sky" yang dimaksudkan untuk membangkitkan rasa kelezatan alami.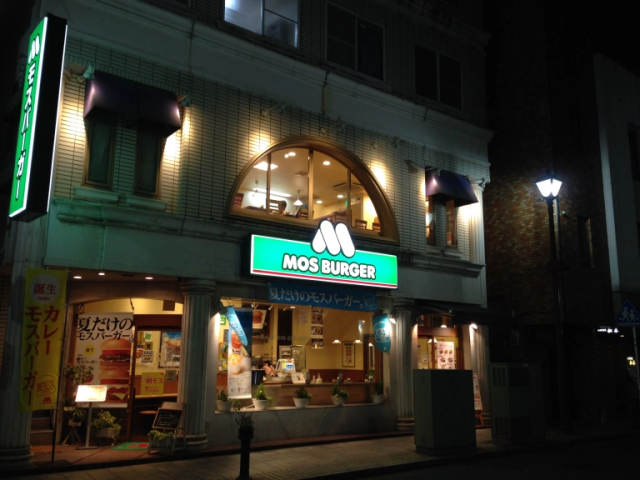 Mos Burger sendiri merupakan restoran dengan spesialisasi hidangan olahan daging, dimana pendiri perusahaan mendapatkan inspirasi aslinya dari franchise restoran chili burger lokal yang populer di Los Angeles, dan mengadaptasinya menjadi ciri khas Mos Burger, yaitu saus daging yang umumnya disajikan diatas pasta. Sementara tidak ada lumut yang berwarna hijau dapat ditemukan di Mos Burger, perusahaan ini kini telah mulai menawarkan burger "hijau" yang sepenuhnya vegan pada Maret ini.
The Green Burger, yang juga dikenal dengan Mos Plant-based Green Burger, merupakan burger vegan yang tidak menggunakan daging, ikan, telur, produk susu, atau bahan-bahan hewani lainnya. Mereka menggunakan bahan pengganti patty daging yang terbuat dari kacang kedelai ditambah dengan kol dan konyaku (gelatin ubi Jepang tradisional).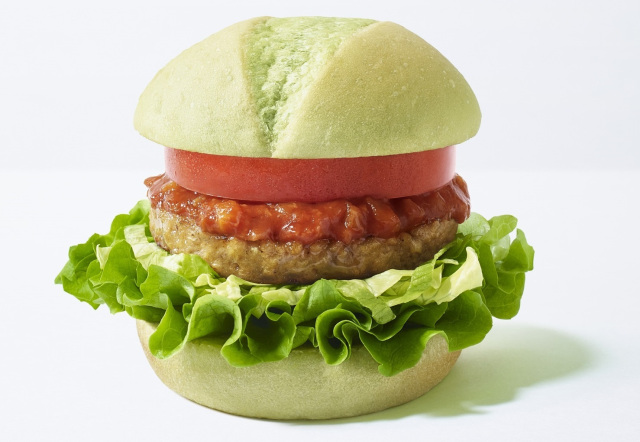 Roti burger vegan mendapatkan warna hijau muda menarik dari bayam yang dihaluskan, dan menurut Mos membantu menonjolkan rasa manis alami berbagai sayuran yang masuk ke dalam sandwich. Dan karena saus daging Mos yang biasa jelas tidak cocok untuk Green Burger, sebagai gantinya ada saus tomat baru dengan wortel dan akar burdock, serta bahan tradisional Jepang lainnya, yang dapat memberikan tekstur daging, ditambah pilihan bumbu rempah beraroma .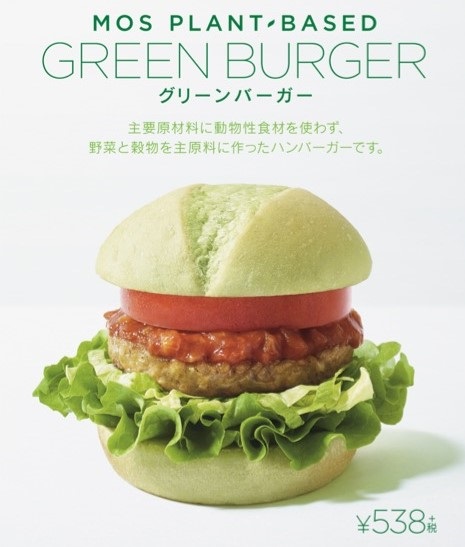 Dengan Green Burger, Mos menyampaikan bahwa mereka ingin tidak hanya memberikan opsi bagi konsumen vegan, tetapi juga menghadirkan rasa burger yang enak. Dengan harga 538 yen, menu ini dijual di sembilan lokasi Burger Mos. Delapan di Tokyo (cabang Roppongi, Akihabara Suehirocho, Mos Cafe Omotesando, Mos Cafe Ginotes Nine, Mos Cafe Nishi Ginza, Osaki, Mos Cafe Cabang Hankyu Oimachi, dan Terminal 3 Bandara Haneda) serta satu cabang di Kanagawa (Mos Cafe Enoshima). Tergantung pada respon dari pelanggan, franchise ini berharap untuk memperluas ketersediaan Green Burger vegan ke cabang restoran-restorannya di seluruh Jepang pada bulan Mei.
Di sisi lain, jika kalian benar-benar membutuhkan daging dalam makanan kalian, Mos juga masih menawarkan "burger karnivor" mereka!
The post Mos Burger Vegan, Menu Baru yang Bukan dari Lumut! appeared first on Japanese Station.