Untuk kalian yang ingin menjelajahi daerah fashionista di Tokyo, seperti Roppongi, Azabu-Juban, Hiroo, dan Ebisu, sekarang kalian bisa menggunakan Toei One-Day Pass yang sangat hemat! Hanya dengan 700 yen, kalian bisa melakukan perjalanan tak terbatas dengan bus Toei dan jalur Toei Subway seharian. Dapatkan pengalaman jelajahi Tokyo secara efisien sambil bersenang-senang.
Toko-Toko yang Mempesona dan Masakan Jepang yang Cantik di Pusat Tokyo
Sisi glamor Tokyo dapat dirasakan di distrik seperti Roppongi dan Ebisu. Selain toko-toko yang penuh gaya, yang dapat ditemukan di distrik lain juga, daerah-daerah ini juga memiliki museum seni, jalan-jalan perbelanjaan kecil yang menawan dengan sejarah yang kaya, taman yang indah, dan suasana keseluruhan yang santai dan elegan.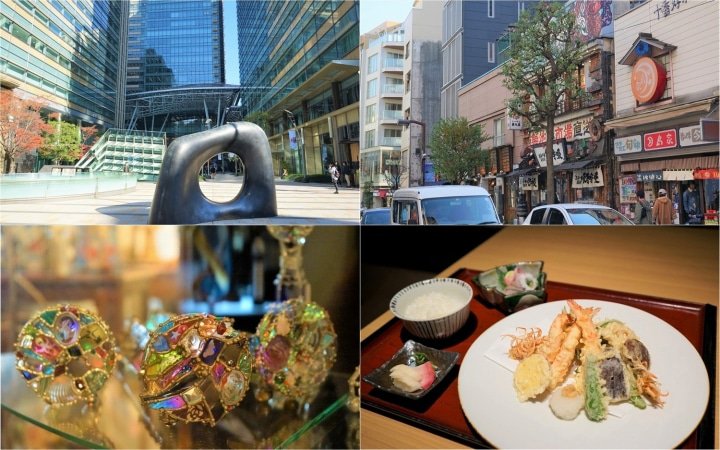 Cara paling mudah untuk menjelajahi daerah ini di Tokyo adalah menggunakan Toei One-Day Pass. Tiket ini memungkinkan perjalanan tak terbatas di jalur Toei Subway, bus Toei, Tokyo Sakura Tram (Toden Arakawa Line), dan Nippori-Toneri Liner selama seharian. Sekarang JS akan menjabarkan contoh rencana perjalanan mengunjungi tempat-tempat yang direkomendasikan pada hari kalian menjelajahi Tokyo yang menarik.
10:00 – Beli Tiket TOEI ONE-DAY PASS di Stasiun Shinjuku
Stasiun Shinjuku, salah satu pusat transportasi utama di Tokyo, adalah titik keberangkatan yang ideal untuk rencana perjalanan ini. Pergi ke pintu masuk Toei Oedo Line dan beli Toei One-Day Pass kalian (700 yen) dari mesin penjual otomatis. Dari "Value Ticket," pilih "Toei One-Day Pass."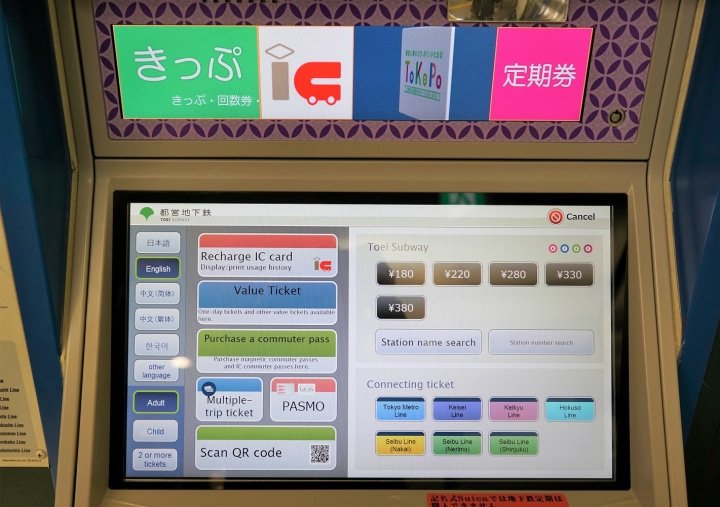 Toei One-Day Pass dapat digunakan di semua jalur Subway Toei (Jalur Toei Oedo, Jalur Toei Asakusa, Jalur Toei Mita, dan Jalur Toei Shinjuku), serta di semua bus Toei, Nippori-Toneri Liner, dan Tokyo Trem Sakura.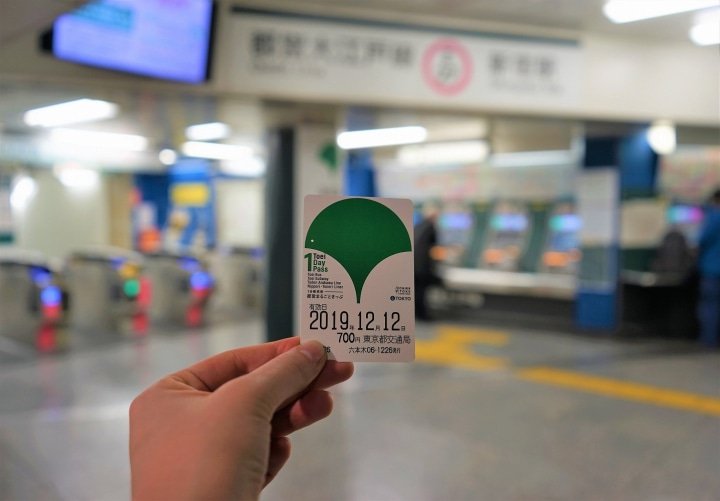 10:09-10:18 – Perjalanan dari Shinjuku ke Roppongi
Ambil Toei Oedo Line untuk mencapai Roppongi. Dari Shinjuku, perjalanan hanya membutuhkan 9 menit. Ingatlah untuk mengambil Toei One-Day Pass kalian setelah memasukkannya ke gerbang tiket. Ini akan menjadi tiket transportasi kalian sepanjang hari, jadi harap tangani dengan hati-hati.
10: 45-13: 00 – Belanja, Bersantap, dan Hiburan di Tokyo Midtown
Mereka yang ingin merasakan belanja dan hiburan kelas atas di Tokyo harus pergi ke Tokyo Midtown. Tokyo Midtown memiliki fasilitas perbelanjaan, pusat makanan, galeri, serta museum di tengah ruang hijau.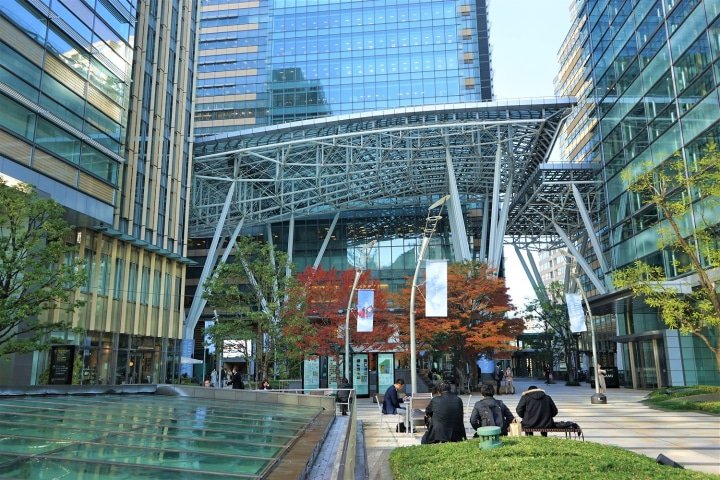 Museum Seni Suntory, yang menyelenggarakan pameran seni kontemporer dan tradisional, serta 21_21 Design Sight, yang merupakan fasilitas guna menampilkan tren terbaru dalam desain Jepang dan internasional, terletak di Tokyo Midtown.
The Galleria adalah area perbelanjaan empat lantai dengan toko-toko dari merek kenamaan Jepang dan internasional. Toko-toko yang menangani barang kerajinan Jepang berkualitas tinggi dengan menggabungkan teknik tradisional dan desain modern juga ada di sini. Jika kalian mencari souvenir khusus dari Jepang, coba intip barang pernis atau tekstil disini.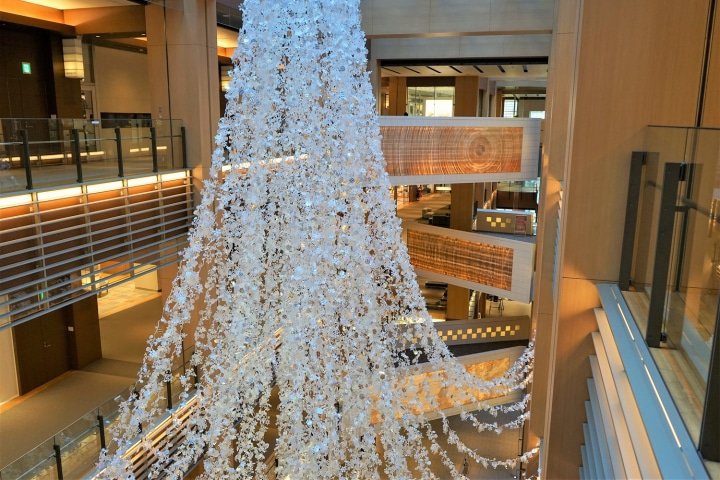 Berbagai restoran dan kafe mewah di Tokyo Midtown dapat memuaskan semua selera wisatawan. Jika kalian ingin makan sushi untuk makan siang, pergilah ke SUSHI TOKYO TEN untuk sushi berkualitas. Di Tempura Yamanoue Roppongi, kalian dapat menikmati hidangan Jepang populer lainnya yang disebut tempura, terdiri dari sayuran dan makanan laut goreng yang disajikan dengan nasi. Restoran lain yang kami rekomendasikan adalah Ibukiudon, yang menyajikan mie Sanuki udon yang lezat, spesialisasi Prefektur Kagawa. Tokyo Midtown adalah fasilitas yang layak dijelajahi saat liburan. Ini adalah tempat yang ideal untuk merasakan denyut nadi dan tren Tokyo kontemporer.
The post Jelajahi Tokyo dengan Toei One-Day Pass! Roppongi, Ebisu, Dan Masih Banyak Lagi appeared first on Japanese Station.