Restoran keluarga ("famiresu" dalam bahasa Jepang) adalah restoran kasual yang sering dikunjungi oleh orang-orang dari segala usia. Mereka adalah tempat yang cocok untuk dapat menikmati berbagai hidangan murah serta minuman ringan sepuasnya. Selain keluarga, mereka juga cocok untuk menghabiskan waktu sendirian atau bersama teman, karena banyak yang buka sampai 24 jam. Mereka sangat nyaman bagi wisatawan karena tersedia secara luas di seluruh negeri, memiliki menu dengan terjemahan bahasa Inggris, dan semuanya menawarkan menu anak-anak. Berikut adalah 5 restoran keluarga paling populer di Jepang untuk kalian coba!
Gusto
Dengan lebih dari 1.300 lokasi di seluruh negeri, Gusto merupakan restoran keluarga dengan cabang terbanyak di Jepang di antara semua franchise di luar sana, jadi kalian akan menemukannya di mana-mana! Ada banyak menu yang disajikan di sini, mulai dari steak hamburg, hidangan daging sapi dan ayam panggang, hidangan gaya Jepang, mie, hidangan nasi, dan hidangan penutup. Anda akan terkejut mendapati bahwa hampir semua sajian mereka di bawah 1.000 yen!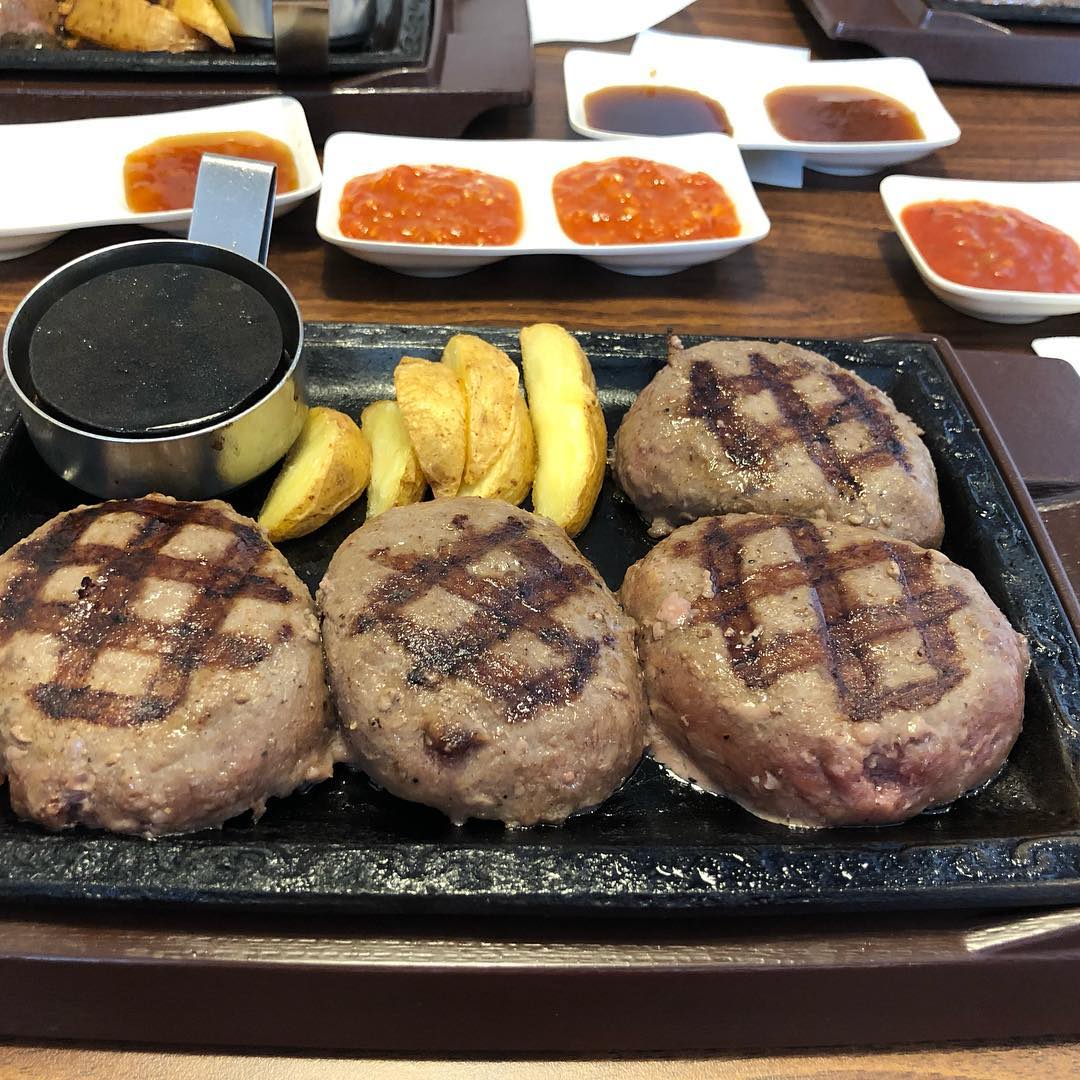 Beberapa menu hanya ditawarkan pada jam tertentu, seperti menu pagi yang ditawarkan dari jam 6:00 pagi – 10:30 pagi. Mereka memiliki sarapan bergaya Barat, dengan telur dadar dan pancake, serta sarapan bergaya Jepang, termasuk ikan bakar, mie udon, dan roti panggang dengan pasta kacang merah manis. Sarapan Barat semuanya dilengkapi dengan sup dan akses tak terbatas ke bar minuman (area swalayan untuk minuman non-alkohol sepuasnya), dan sarapan Jepang dilengkapi dengan nasi, sup miso, acar sayuran Jepang, dan akses bar minum juga. Adakah cara yang lebih baik untuk memulai hari selain dengan sarapan yang mengenyangkan dan bergizi?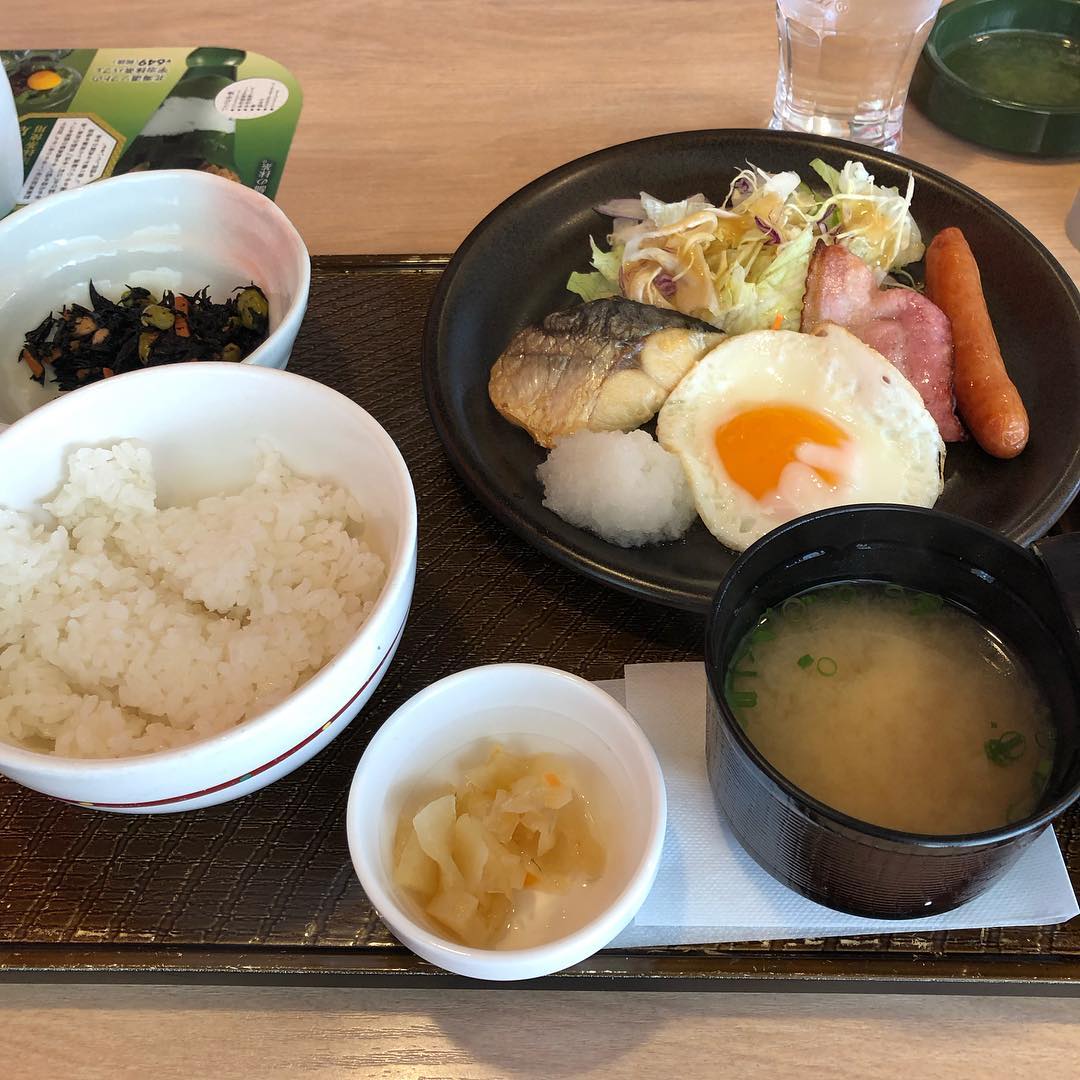 Kalian dapat memesan bar minuman, topping tambahan, item tambahan, atau menu set pada hidangan utama untuk makan siang dan makan malam juga. Dan jangan lupa tentang pilihan hidangan penutup mereka yang mengesankan untuk menutup acara makanan kamu! Kalian bisa mencoba dessert matcha (bubuk teh hijau) seperti Uji Matcha Parfait (649 yen), Soft Serve Ice Cream "Anmitsu" (Saus Matcha) (499 yen), dan Uji Matcha Sundae (399 yen).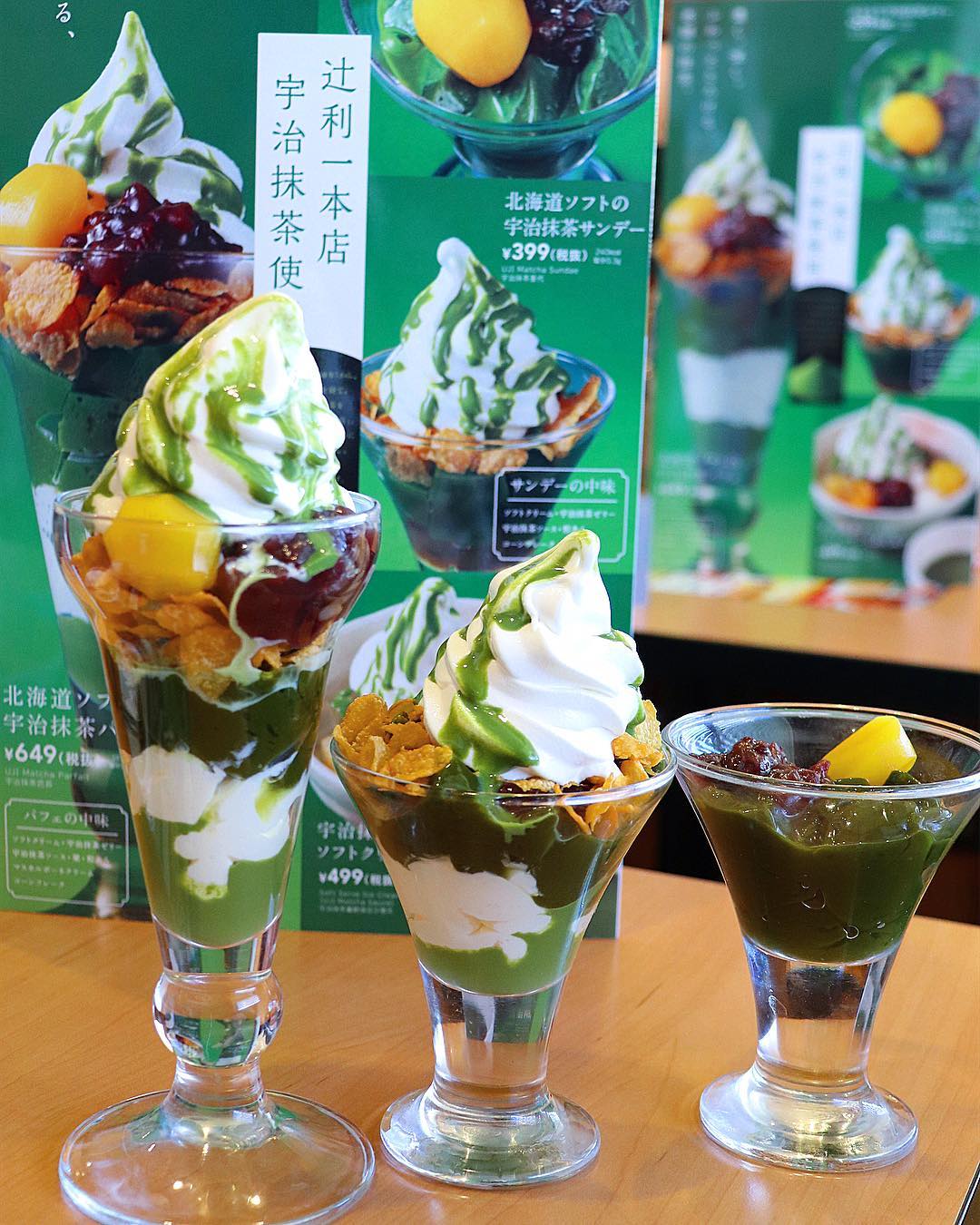 Saizeriya
Saizeriya adalah restoran keluarga bergaya Italia yang memiliki cabang paling banyak di Jepang setelah Gusto. Didirikan di Chiba di mana mereka beroperasi, dan hanya dalam beberapa tahun terakhir mereka berkembang lebih jauh ke wilayah Kyushu dan Hokkaido. Mereka bahkan memiliki lokasi di China! Kalian akan melihat mereka memiliki pilihan makanan pembuka yang cocok untuk memulai sesi makan, seperti Grilled Spicy Chicken Wings (299 yen) dan Green Peas with Bacon & Egg (199 yen).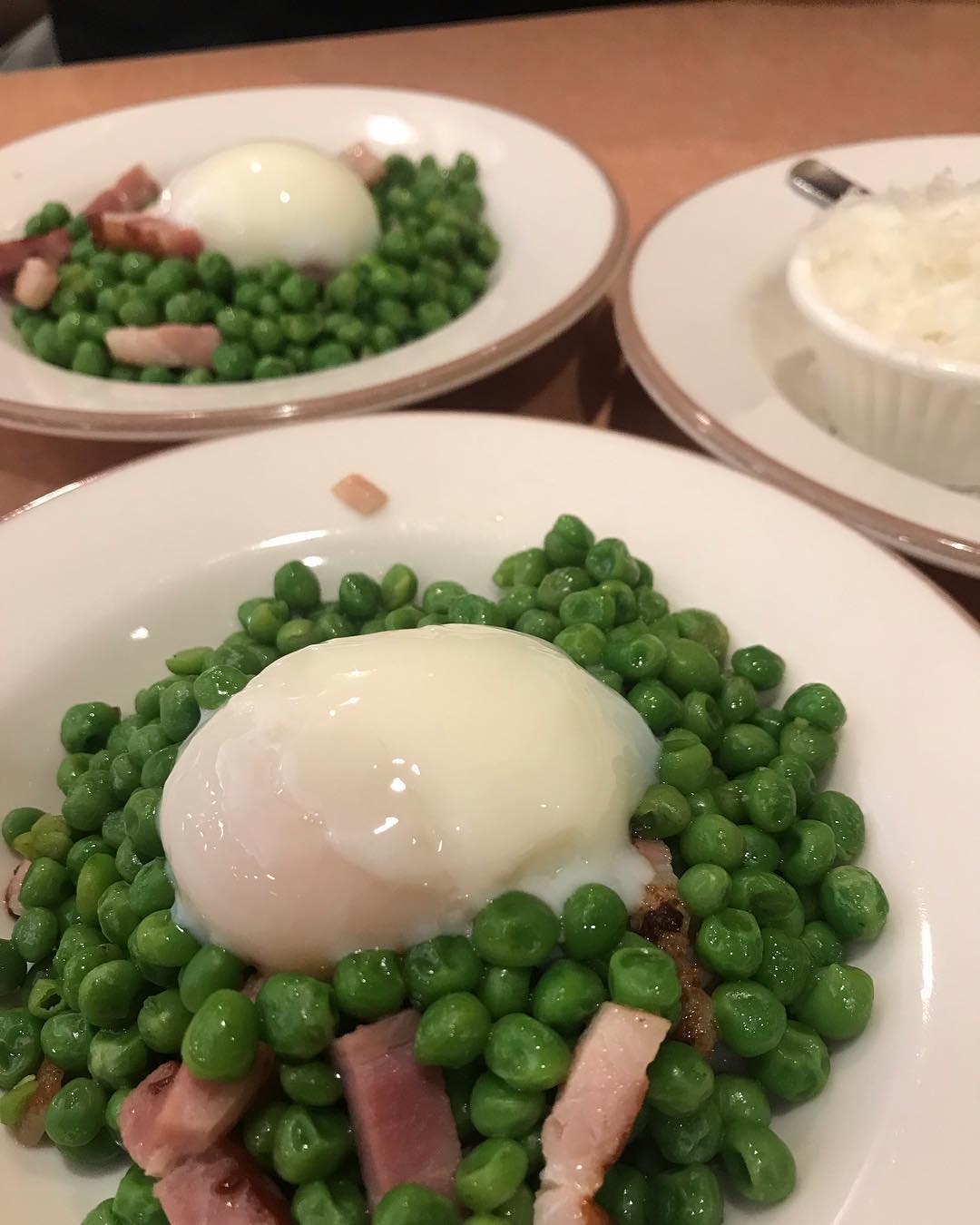 Satu hidangan pembuka yang mungkin akan membuat kalian kaget adalah Grilled Escargot mereka (399 yen), yang bisa kalian makan dengan roti ekstra seharga 79 yen. Ini adalah makanan langka yang disiram dengan campuran bawang putih asin dan minyak zaitun, sangat cocok disajikan dengan roti!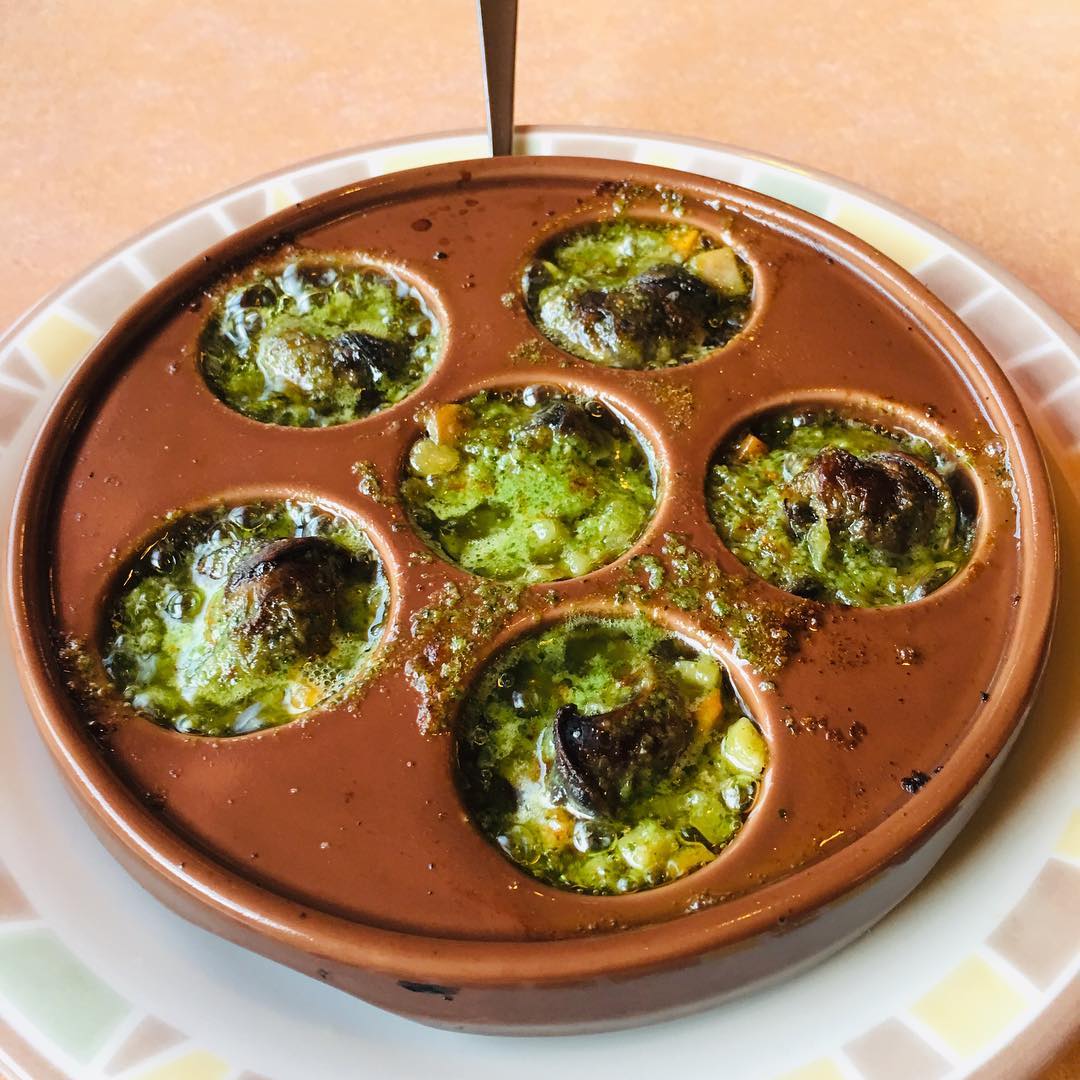 Selain dari banyak hidangan pasta dan daging yang disajikan. Hal hebat lainnya tentang Saizeriya adalah pizza satu orang mereka! Harganya berkisar antara 399 hingga 499 yen, jadi jika kalian ingin pizza, tetapi kalian juga penasaran ingin mencoba hidangan lainnya, kalian dapat memesan keduanya tanpa membuat dompet jebol!
Royal Host
Royal Host adalah restoran keluarga yang dikelola oleh perusahaan yang sama dengan yang mengelola HUB, sebuah pub bergaya Inggris yang populer di Jepang. Meskipun berskala lebih kecil dari Gusto, mereka memiliki lebih dari 200 lokasi yang tersebar di sebagian besar prefektur.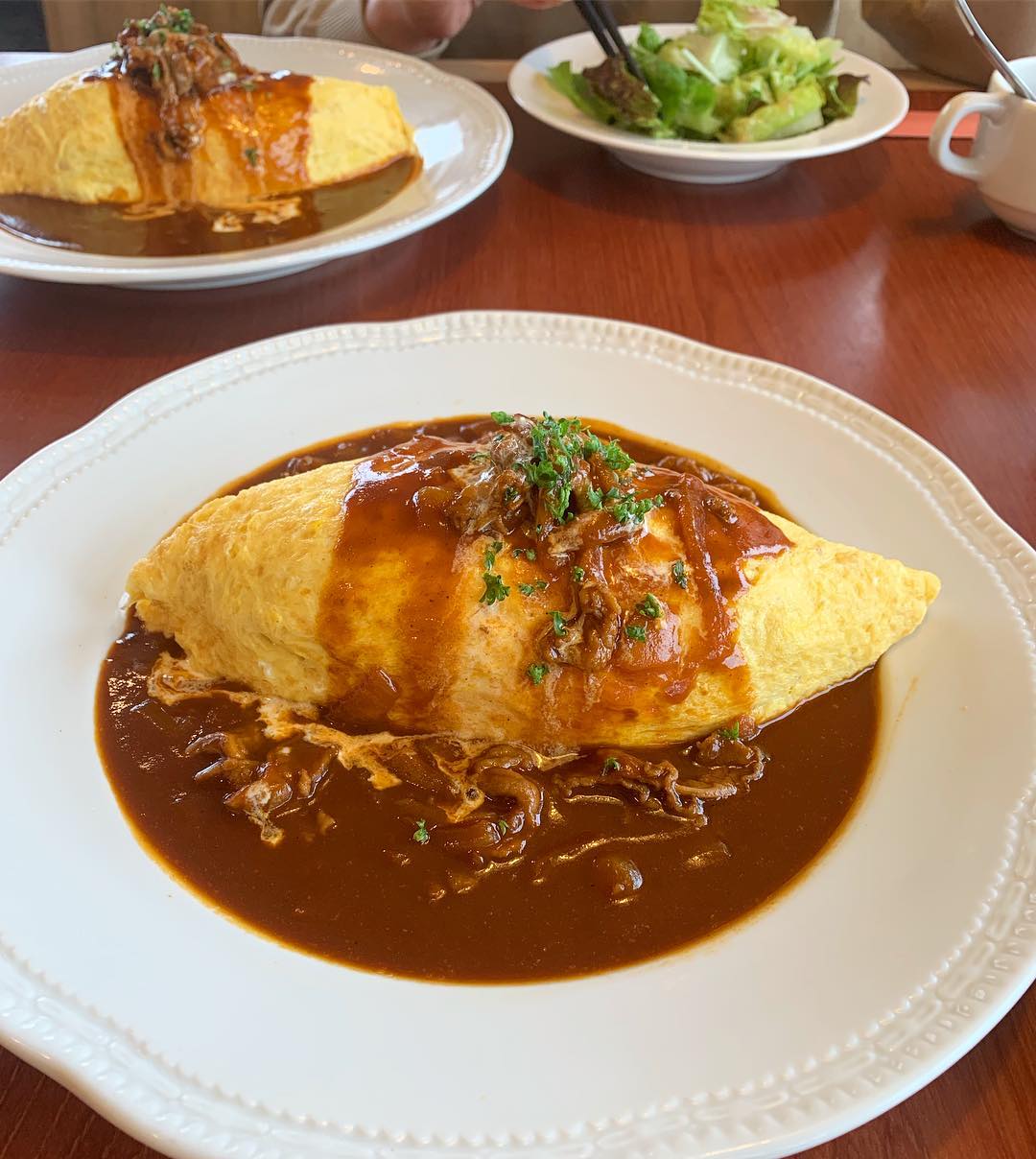 Kalian dapat memesan menu sarapan dan sarapan siang (brunch) hingga pukul 11:00 pagi, menu makan siang mulai pukul 11:00 hingga 15:00, dan menu utama mulai pukul 11:00 pagi. Untuk sarapan, mereka memiliki nasi dengan sup miso, acar sayuran, salad, steak hamburg favorit banyak orang, udang dan scallop panggang, salmon dan telur goreng, atau telur dan daging. Ada juga pancake atau roti panggang dengan opsi samping seperti telur, bacon, sosis, salad, dan hashbrowns jika kalian ini menikmati sesuatu yang ke-barat-an. Kalian juga bisa mendapatkan kari dan nasi jika mau!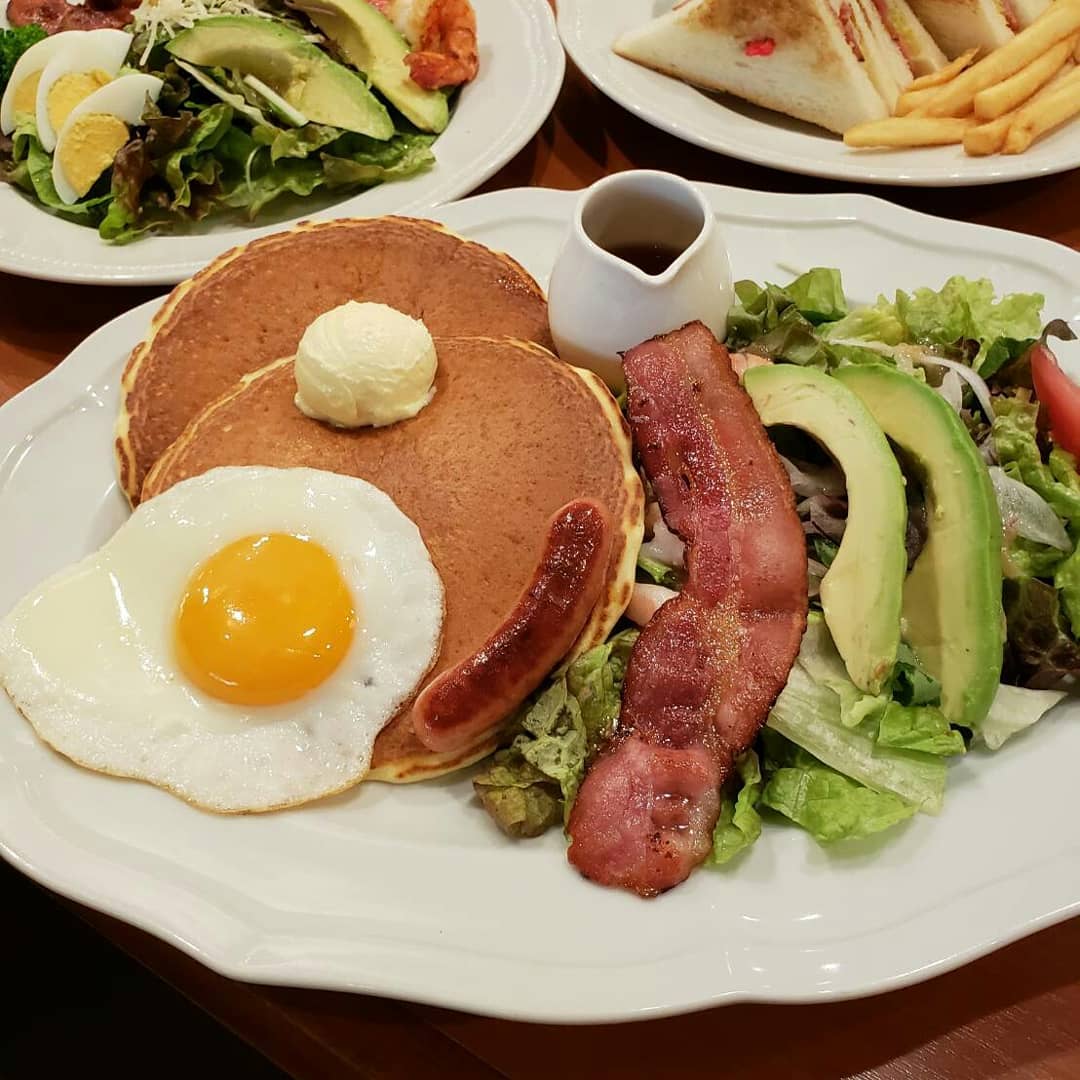 Untuk makan siang atau makan malam, kalian dapat memesan salad, sandwich, sizzling meat plates, atau bahkan pasta. Beberapa lokasi mereka memiliki produk khusus, seperti Royal Host di Nagasaki, yang menyajikan Beras Turki (1.630 yen) dan Burger Sasebo (1.180 yen), serta spesialisasi lokal seperti Nagasaki Sara Udon dan Gyoza (1.530 yen) maupun Nagasaki Chanpon Mie dan Kakuni (1.580 yen).
COCO'S
Ada lebih dari 500 gerai COCO di Jepang, dengan toko-toko di 47 prefektur. Kalian dapat memesan sarapan Barat dan Jepang di sini, tetapi jika kalian merasa sangat lapar di pagi hari, kalian dapat memilih menu Prasmanan (Buffet) Pagi (hari kerja 680 yen, akhir pekan 780 yen).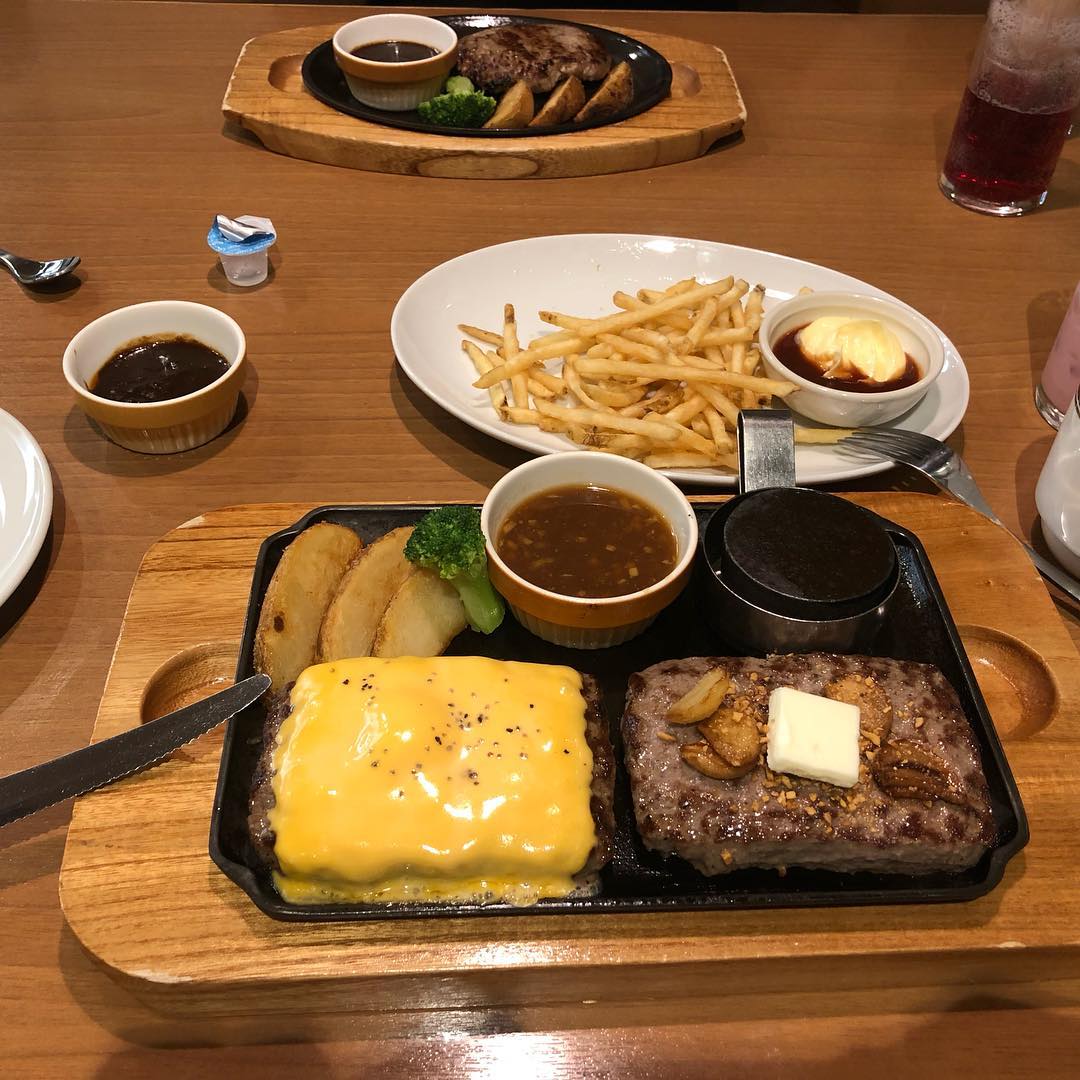 Jika kalian ingin makan lebih banyak di kemudian hari, kalian bisa memilih Double Beef Hamburg Steak Keju & Garlic Butter (1.390 yen) dengan saus pilihan anata lain: saus steak bawang putih, saus demi-glace, atau mayonaise kecap wasabi. Jika itu saja tidak cukup, ada menu sampingan yang bervariasi dengan pilihan seperti Crispy French Fries (330 yen, dengan BBQ & saus mayo) atau Shrimp and Broccoli Ajillo (490 yen).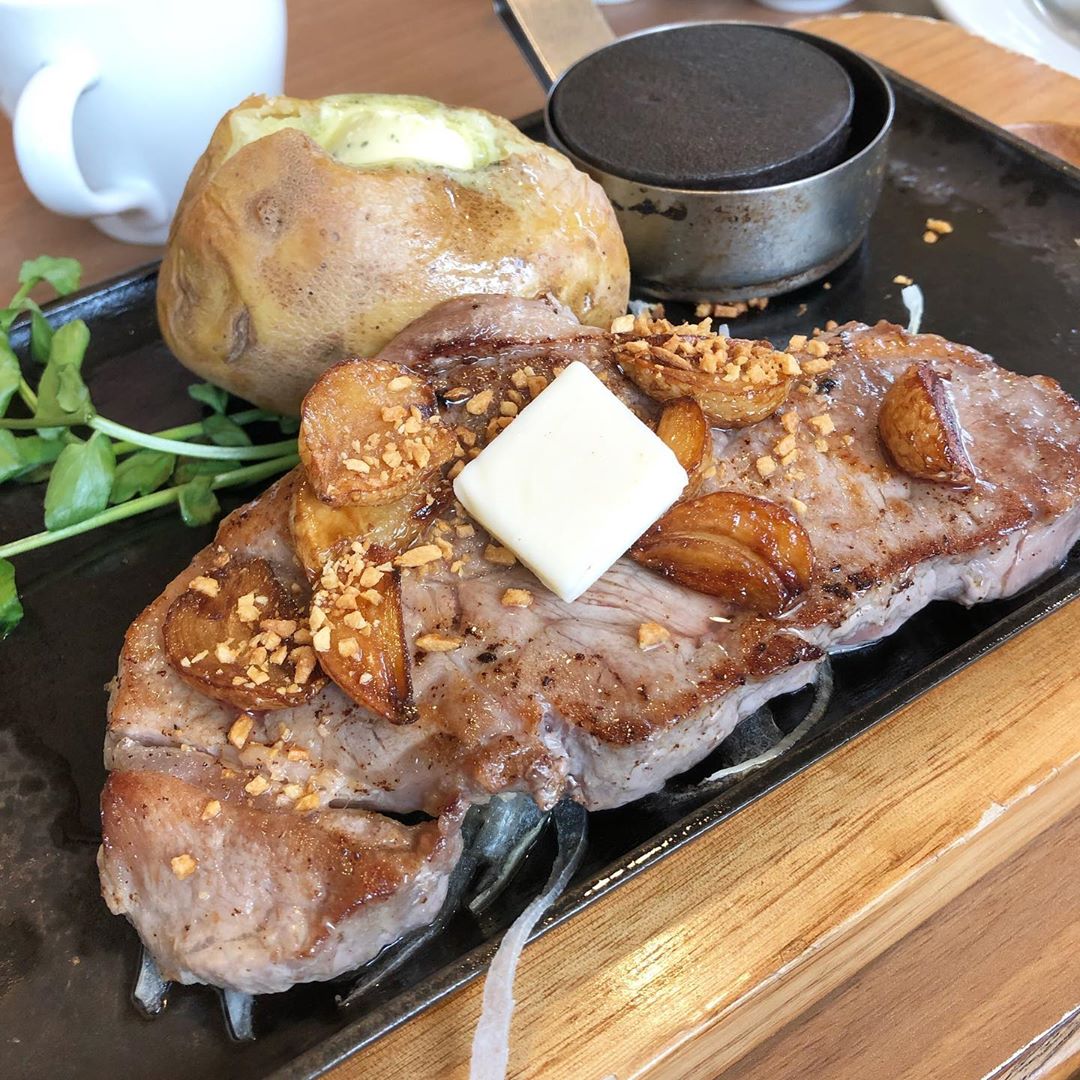 Untuk hidangan yang lebih mewah dan lezat, cobalah memesan Garlic Butter Sirloin Steak (1.590 yen), yang hadir dengan kentang panggang utuh! Hanya karena kalian berada di sebuah restoran keluarga, bukan berarti kalian tidak dapat memanjakan diri dengan hidangan mewah!
Joyfull
Joyfull adalah restoran keluarga yang populer dengan lebih dari 800 lokasi toko, dan fokus utama di wilayah Kyushu, tempat pertama kali dibuka. Seperti banyak restoran keluarga lainnya, mereka menawarkan banyak pilihan hidangan Barat dan Jepang, yang dikategorikan dalam Grand Menu, Menu Makan Siang, Menu Pagi, Makanan Ringan, dan Menu Anak-Anak.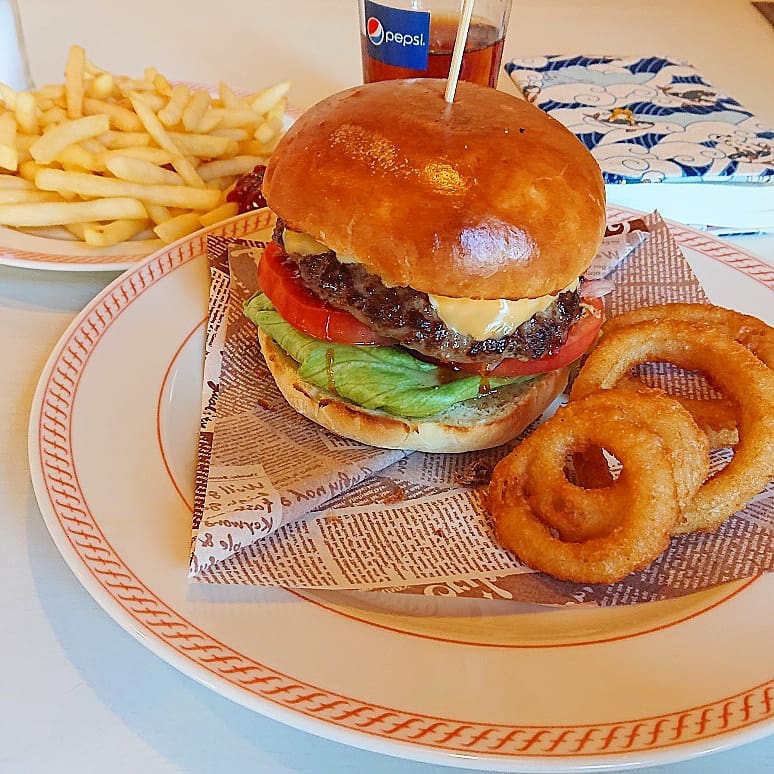 Di Joyfull, kalian dapat memesan dari menu sarapan kapan saja, jadi jika kalian merasa ingin memiliki Morning Egg Plate (495 yen, plus minuman bar), yang dilengkapi dengan telur, bacon, salad, dan roti, kamu bebas untuk mememsannya kapan pun. Kalian juga bisa mengganti roti dengan nasi. Untuk sarapan Jepang, cobalah Japanese Meal Plate mereka dengan Salmon Panggang (603 yen, plus bar minuman), makanan mewah dengan nasi, sup miso, aneka lauk Jepang, salad, salmon panggang, dan telur!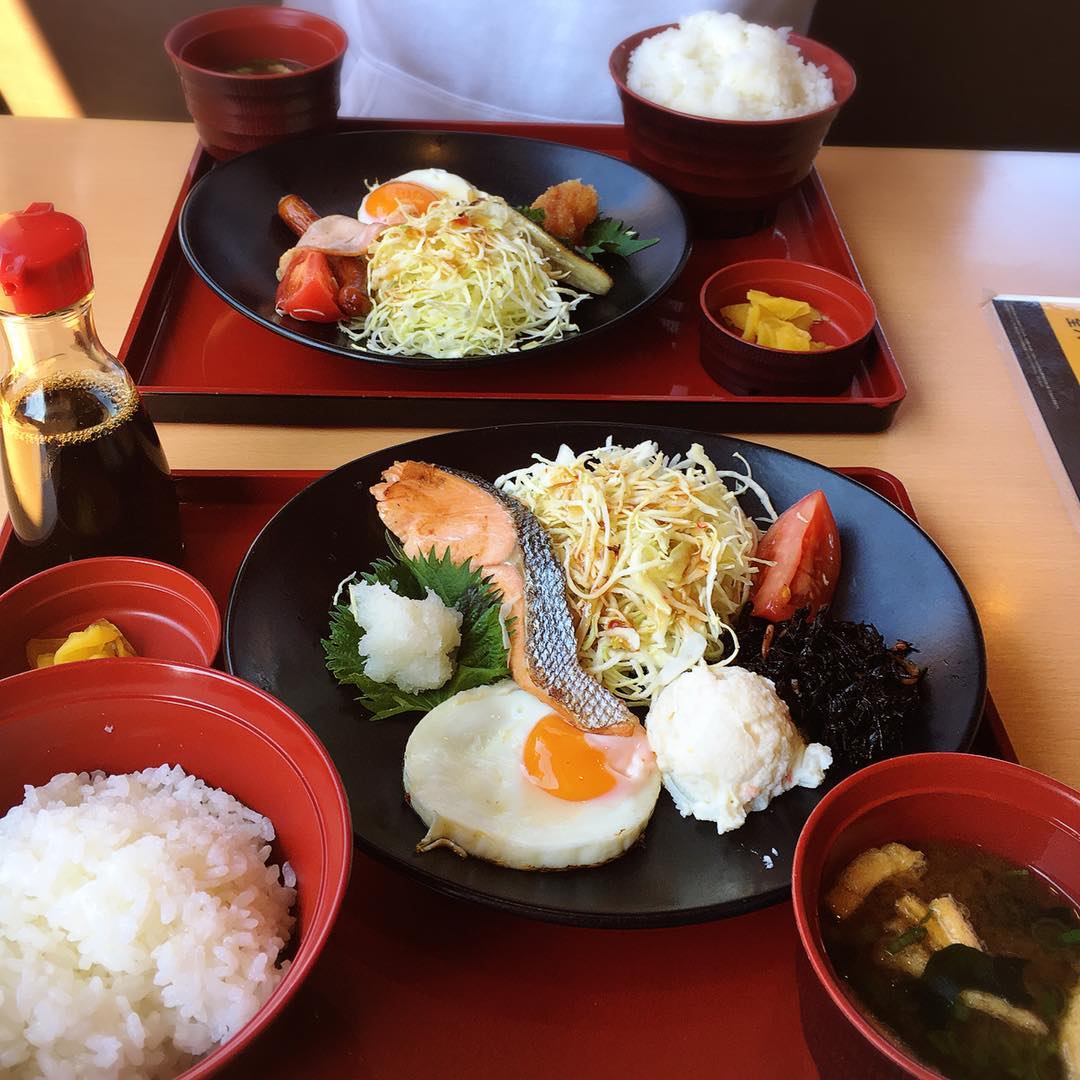 Kalian dapat memesan hidangan yang berbeda dengan harga yang sesuai dengan kesepakatan mereka. Misalnya, jika kalian memesan hidangan a la carte dengan nilai lebih dari 299 yen, maka kalian bisa mendapatkan kue yang ditetapkan untuk tambahan 199 yen (harga reguler 299 yen)! Parfaits mereka juga terlihat sangat enak, dan masing-masing dihargai dengan harga 538 yen.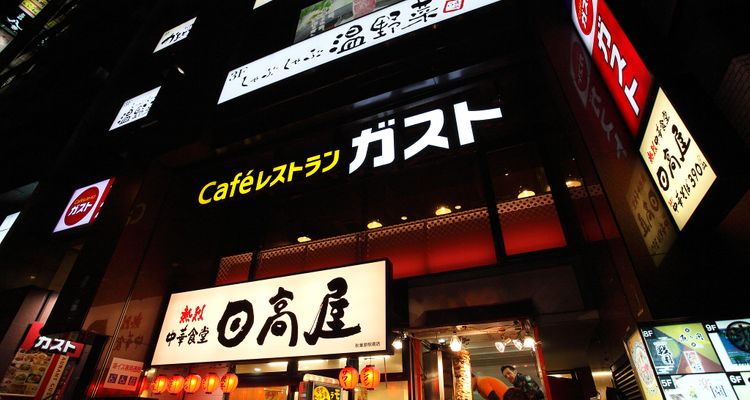 Seperti namanya, restoran keluarga adalah tempat yang pas untuk makan keluarga, tetapi mereka juga populer di kalangan masyarakat luas! Mereka menawarkan makanan enak dengan harga murah dan dapat ditemukan di mana pun kalian pergi. Mereka sering buka sepanjang hari dan juga menawarkan minuman tanpa batas, bukankah itu adalah berkah bagi siapa saja yang mencari tempat untuk menghabiskan waktu luang. Pastikan untuk mampir ke salah satu dari restoran rekomendasi JS di atas, jika kalian melihatnya saat berkunjung ke Jepang!
The post 5 Restoran Keluarga Paling Populer di Jepang appeared first on Japanese Station.