Pulau Shikoku sering kali terlewat dari daftar turis internasional, padahal begitu banyak keindahan dan tempat wisata di sini. Pulau Shikoku memiliki beberapa prefektur, yaitu Ehime, Kagawa, Kochi, and Tokushima. Ditambah lagi, Shikoku juga bagian dari Seto Inland Sea (Laut Pedalaman Seto) yang memiliki banyak pulau-pulau kecil. Semua itu menambah keragaman budaya serta kuliner yang hanya ada di Shikoku. Nah, buat kamu yang ingin berkunjung ke sana, cek 5 rekomendasi oleh-oleh Shikoku berikut ini, ya!
Wasanbo dari Baikodo Main Branch (Kota Higashi Kagawa, Kagawa)
Wasanbon (和三盆) adalah gula yang tidak terlalu manis dan terbuat dari chikusha (sejenis tebu) yang merupakan produk andalan Prefektur Kagawa. Di Toko Baikodo, wasanbon dibentuk menjadi pola-pola cantik dan lucu serta berwarna-warni, sehingga sangat menarik perhatian calon pembeli.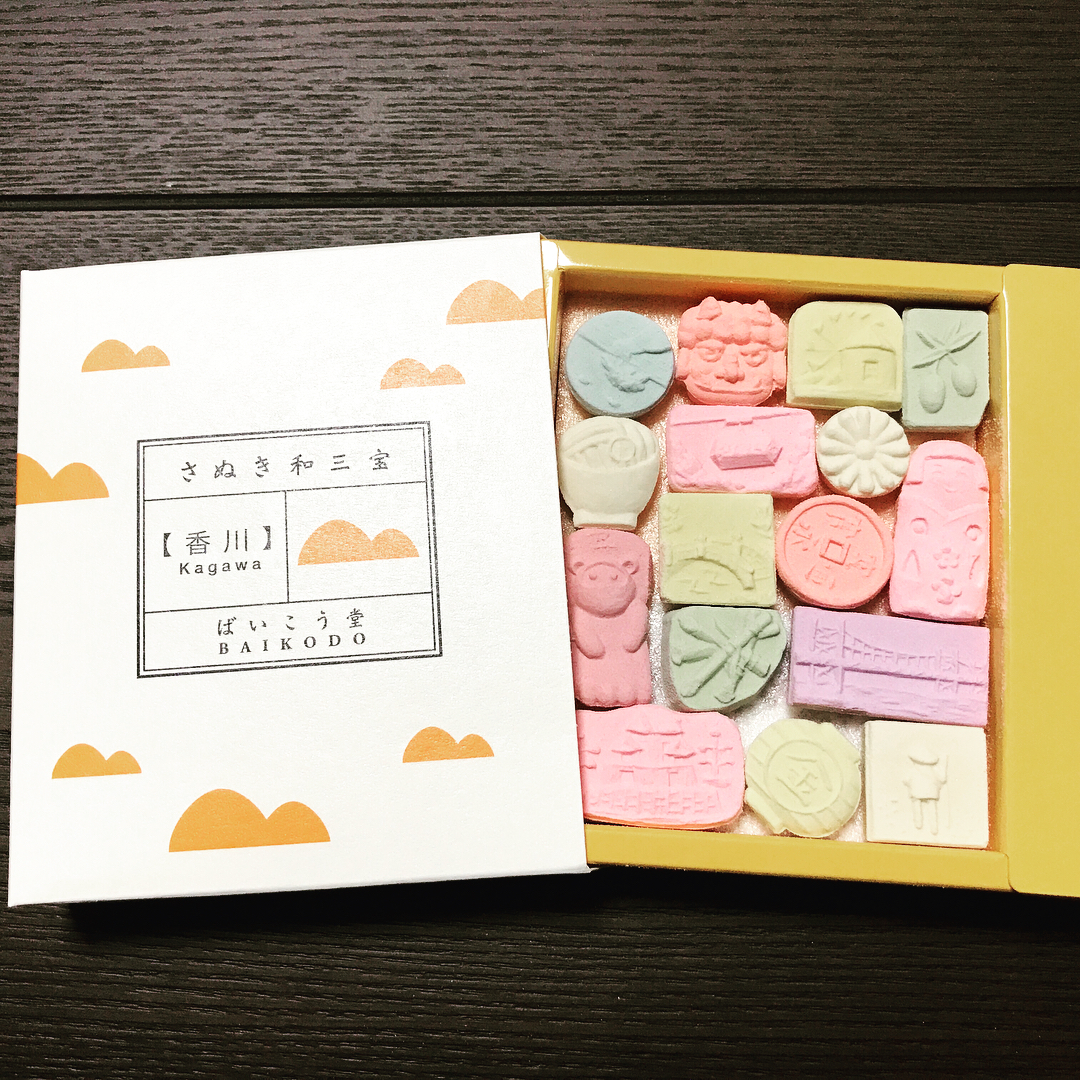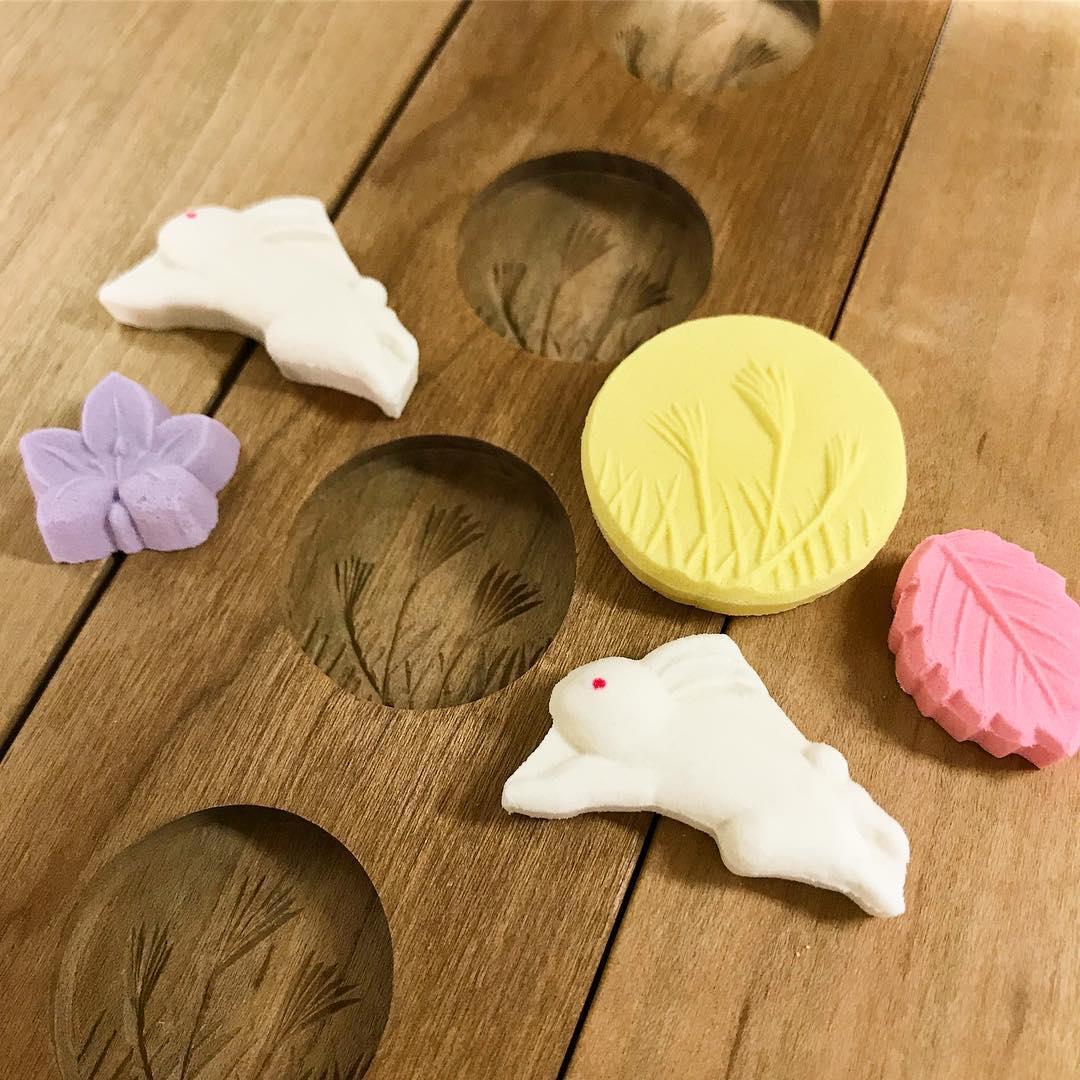 Wasanbon yang dibuat di Baikodo diberi merek dagang Wasanbo (和三宝). Melihat dari bentuk Wasanbo, oleh-oleh ini nampaknya akan cukup populet untuk diberikan kepada pacar perempuan atau anak-anak, ya! Oh ya, Wasanbo juga bisa bertahan selama setahun lho. Bagi kalian yang tertarik, silakan cek website-nya (bahasa Jepang).
Saka no Ue no Kumo dari Ichiroku Bankan Ichiroku Honpo (Kota Matsuyama, Ehime)
Saka no Ue no Kumo yang berarti "awan di atas bukit" adalah camilan yang dinamakan dari judul novel terkenal karya Shiba Ryotaro. Bentuk camilan ini sepintas mirip telur, memiliki tekstur halus, dan di dalamnya terdapat pasta kacang merah. Jika kamu penggemar camilan dengan rasa yang gak terlalu kuat, Saka no Ue no Kumo bisa jadi pilihanmu. Ketika mencicipinya, kamu akan merasakan sedikit rasa iyokan (jenis jeruk di Jepang), madu, dan susu.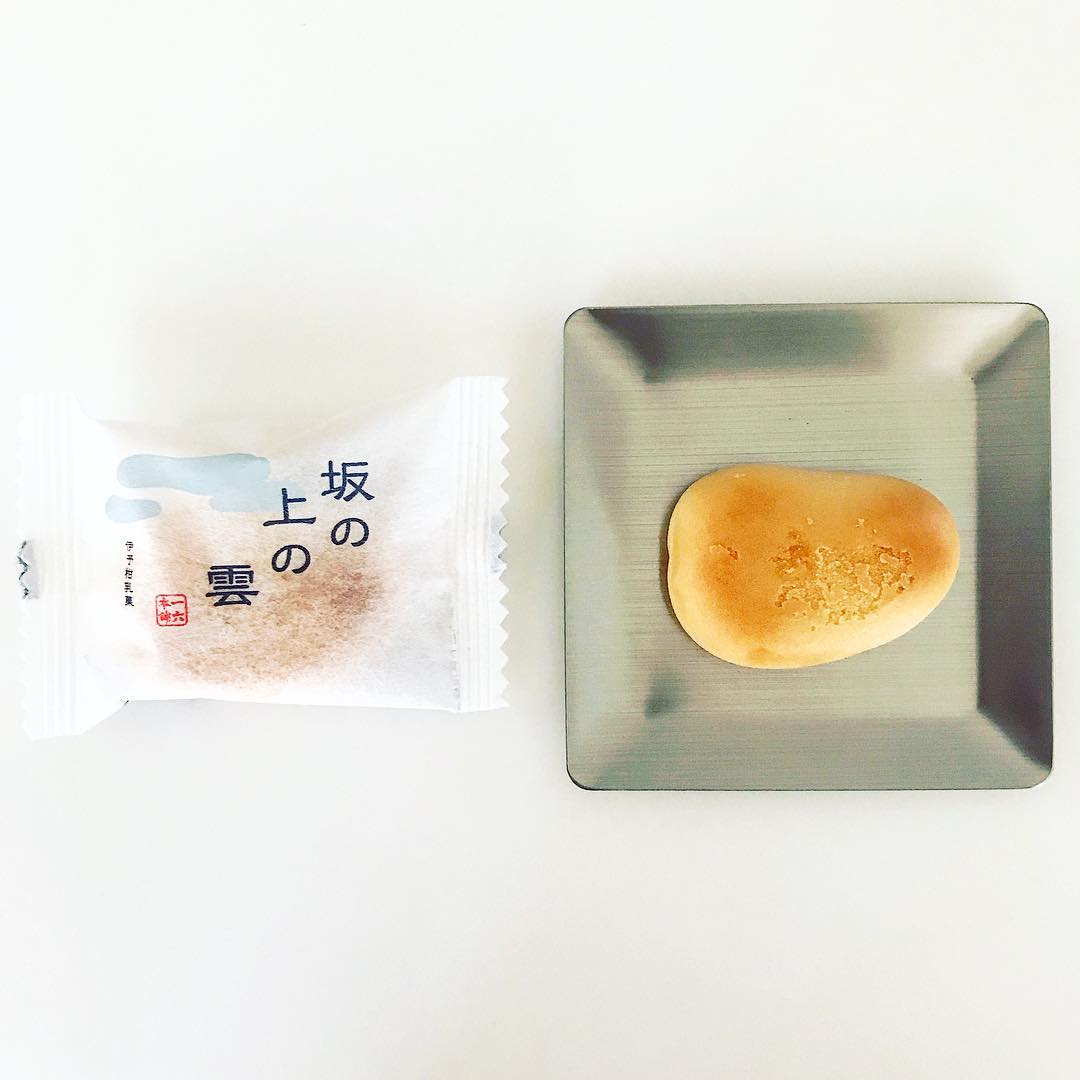 Sudachi Shoyu dari Fukuju Shoyu (Kota Naruto, Tokushima)
Siapa di sini yang punya teman atau kerabat yang hobi memasakan sendiri makanan Jepang? Nah, oleh-oleh satu ini bisa jadi pilihan tepat! Di Prefektur Tokushima, terdapat produk Sudachi Shoyu, yaitu kecap asin yang dicampur dengan sudachi (sejenis jeruk berukuran kecil) yang merupakan produk khas Prefektur Tokukshima. Sudachi Shoyu cocok dimakan bersama masakan hot pot, sashimi, dan daging. Toko Fukuju Shoyu sendiri sudah berdiri sejak 190 tahun lalu, bahkan mereka menyediakan tur pembuatan shoyu di sana.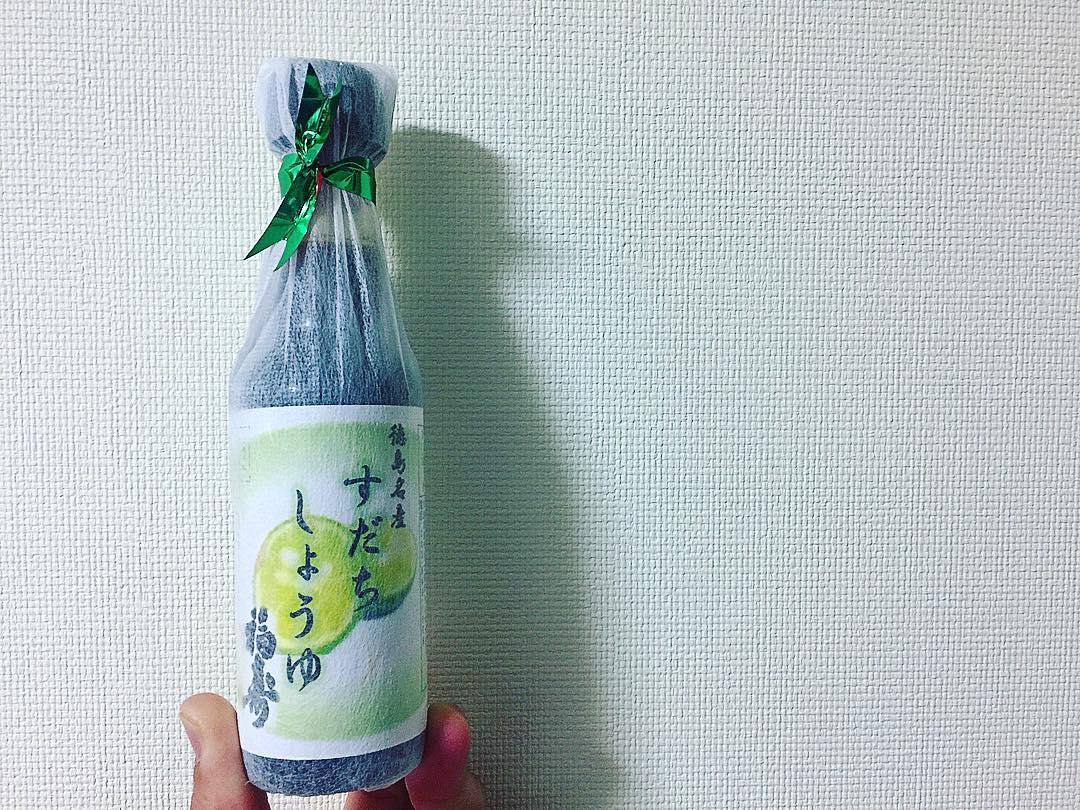 Minyak Zaitun dari Toyo Olive (Shozu, Ehime)
Masih untuk mereka yang hobi memasak, Toyo Olive yang terletak di Prefektur Ehime ini memiliki produk minyak zaitun yang terkenal, lho. Ternyata, area Shodoshima di Prefektur Ehime adalah penghasilan minyak zaitun berkualitas prima, sehingga minyak zaitun mereka kerap kali dipakai untuk produk-produk makanan bahkan kosmetik. Toyo Olive memiliki 2 pilihan produk minyak zaitun, yaitu Shodoshima Extra Virgin Olive Oil dan Pure Olive Oil.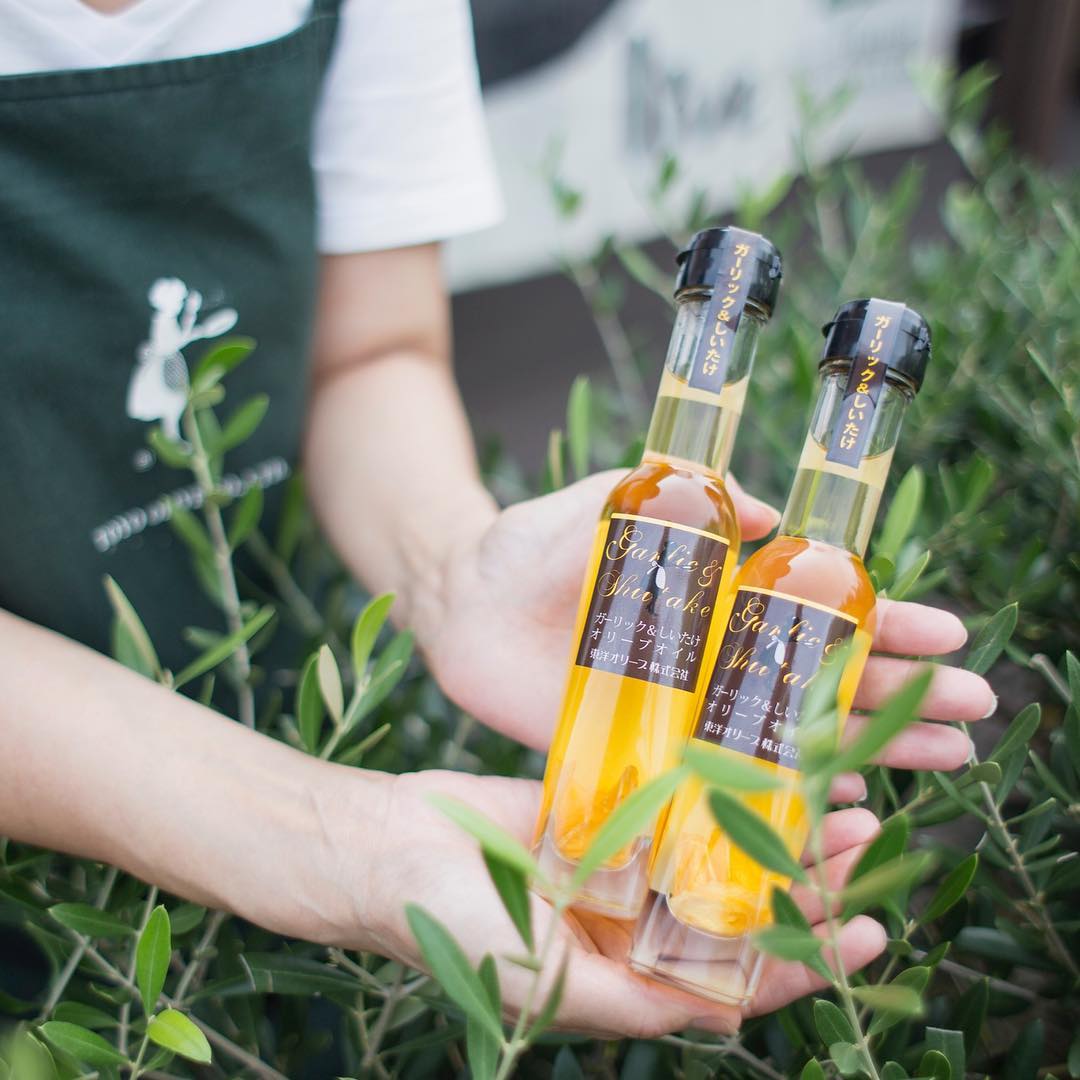 Handuk dari Imabari Main Branch (Kota Imabari, Ehime)
Kalau oleh-oleh khas Shikoku yang sebelumnya kebanyakan berupa makanan, oleh-oleh satu ini tak kalah menariknya, lho. Kota Imabari terkenal dengan produksi handuknya yang berkualitas tinggi. Teksturnya yang halus, cepat menyerap air, dan multifungsi ini sangat populer di kalangan wisatawan. Di Toko Imabari, kita boleh menyentuh dan merasakan setiap handuknya. Staf toko yang ramah akan selalu membantumu mendapatkan handuk yang tepat di antara begitu banyaknya rak. Harganya pun bervariasi, sehingga bisa menyesuaikan dengan budget-mu.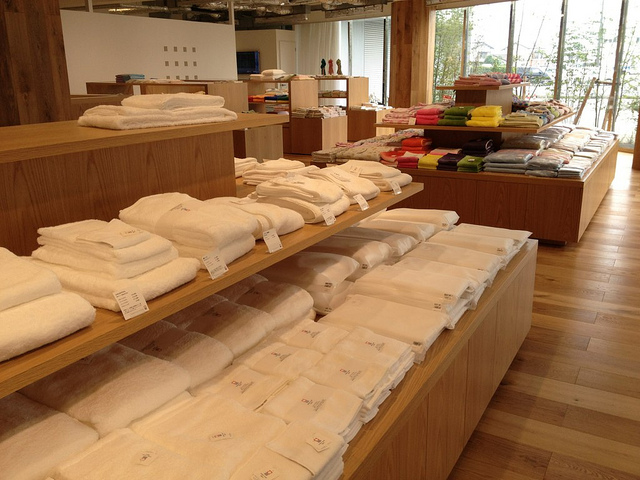 Yuk, tunggu apa lagi? Siap beli oleh-oleh di Shikoku?
The post 5 Oleh-oleh Shikoku Ini Cocok Buat Siapa Saja appeared first on Japanese Station.