Sedang berjalan-jalan di Kyoto tapi bingung mau menginap di mana? Jangan khawatir, kota yang menjadi bagian dari area Kansai ini punya banyak hotel-hotel keren yang cocok buat kamu! Nah, hotel apa saja?
Nazuna Kyoto Gosho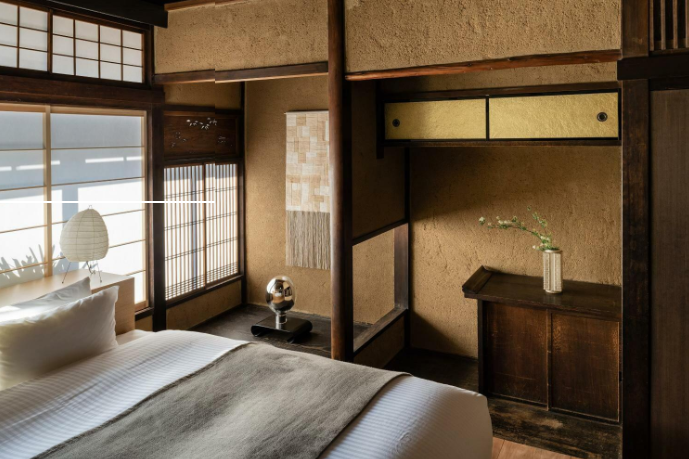 Ingin mencoba tinggal di penginapan dengan suasana yang Jepang banget? Kamu harus coba datang ke Nazuna Kyoto Gosho! Ryokan yang hanya berjarak sekitar 650 m dari Kyoto International Manga Museum, 1.2 km dari Kastil Nijo dan 1.3 km dari Istana Kekaisaran Kyoto ini menyediakan shared lounge yang luas!
Setiap ruangan dalam ryokan ini memiliki meja, sebuah TV layar datar, dan kamar mandi pribadi. Tak hanya itu, ryokan ini juga dilengkapi dengan pemandian umum yang berisi sebuah bak pemandian air panas dan toiletries gratis.
Buat yang bingung mau jalan-jalan ke mana, Tanya saja pada resepsionis hotel inii yang siap melayanimu 24 jam penuh!
Kyoto Granbell Hotel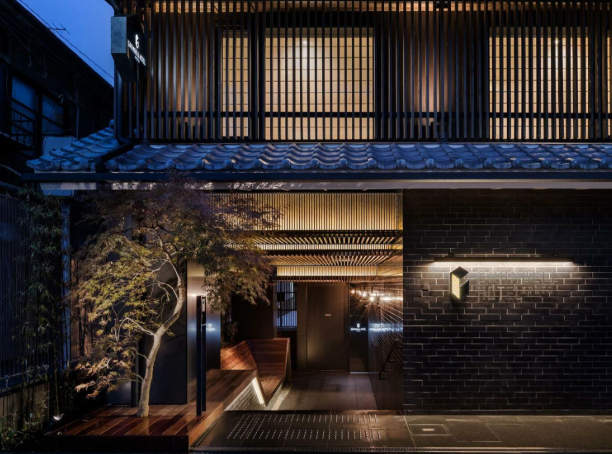 Nah buat kamu yang ingin menikmati suasana modern dengan sentuhan ala Jepang, bisa coba nih menginap di Kyoto Granbell Hotel. Hotel yang hanya berjarak 2 menit dari Stasiun Gion-Shijo Subway ini memiliki arsitektur modern dengan sentuhan tradisional Jepang yang keren. Hotel ini juga menggelar pertunjukan maiko dua kali dalam seminggu lho, cocok buat kamu yang senang dengan budaya tradisional Jepang.
Salah satu fiitur yang bikin hotel ini terkenal adalah onsen-nya, Komorebi, onsen terbuka bagi para tamu penginapan dengan pemandangan taman ala Jepang yang cantik. Tak hanya itu, hotel ini juga punya mesin penukaran uang 24-jam yang bikin para tamu tambah nyaman.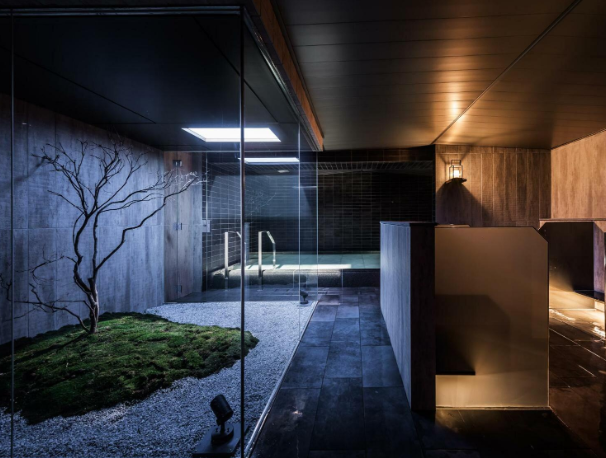 Para tamu akan dimanjakan dengan menu sarapan ala Jepang dan barat di bar dan restorannya, Takedokoro. Guests can enjoy a Japanese and Western-style buffet breakfast at the restaurant and bar, Takedokoro. Nah buat kamu yang hobi minum, bisa menikmati sake di bar cantik dengan desain modern yang bernama Bar Konjiki.
Buat kamu yang hobi bersepeda, bisa menyewa sepeda lho di hotel ini. Tapi harus bayar ya!
RC Hotel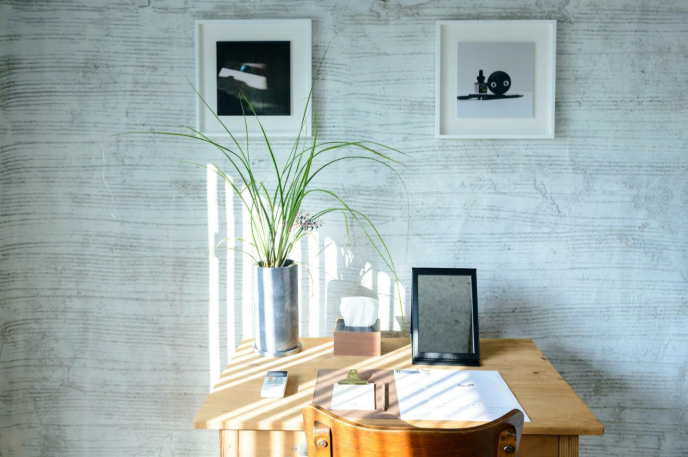 Buat penyuka desain simple dan modern, cocok nih menginap di RC Hotel. Hotel yang menyediakan WiFi gratis dan taman cantik dan dikelilingi gunung ini menyediakan berbagai tumpangan untuk mengunjungi Kuil Kiyomizu-dera yang bejarak 600 meter dari hotel. Hotel bintang 2 ini juga dilengkapi dengan ruangan ber-AC dengan kamar mandi pribadi, kulkas, dan meja.
BnA Alter Museum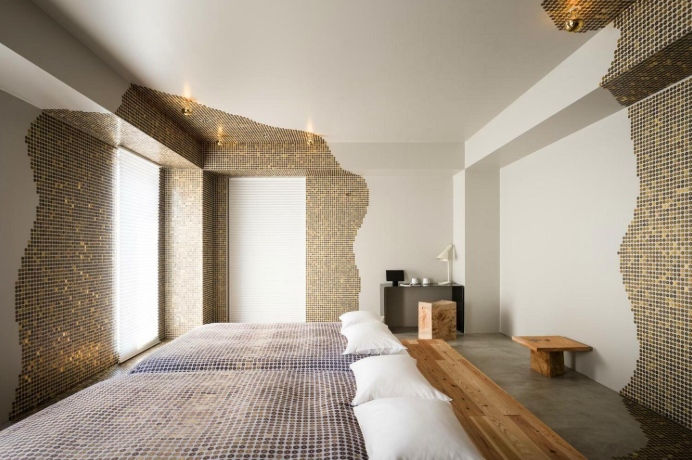 Bagi pecinta seni, BnA Alter Museum bisa jadi tempat menginap paling cocok. Hotel yang hanya berjarak 1.6 km dari tempat wisata Samurai Kembu Kyoto ini menyediakan berbagai layanan, seperti bar, layanan pemesanan tiket, dan klub malam.
Semua ruangan dalam hotel ini dilengkapi dengan sebuah teko, kamar mandi pribadi dengan bak air panas, hairdryer, dan toiletries gratis, serta kulkas.
Untuk sarapan, kamu akan disuguhi berbagai penganan khas Italia!Guests at BnA Alter Museum can enjoy an Italian breakfast.
Ninehours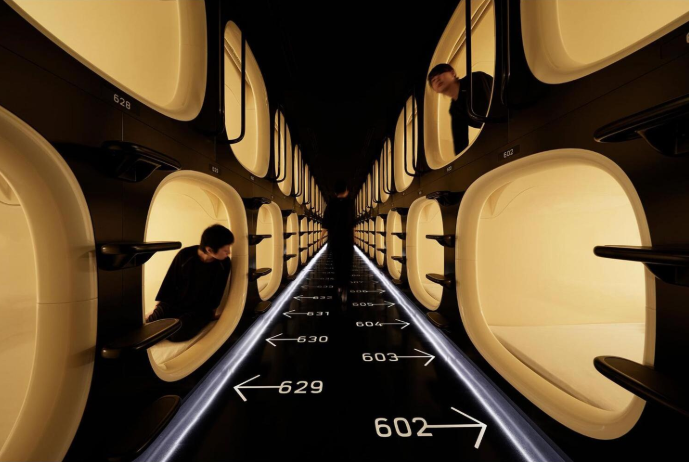 Nah jika ingin travelling hemat, bisa coba menginap di hotel kapsul unik Ninehours. Hotel kapsul beraura spaceship ini hanya berjarak 2 meit dari Stasiun Kereta Kawaramachi lho. Kerennya lagi, lantai untuk perempuan dan wanita berbeda lho Jadi, para cewek yang solo traveller tidak perlu takut!
Di dalam kapsulnya, ada sebuah light-based alarm clock, dan sebuah bantal yang terbuat dari linen. Tak hanya itu, pakaian tidur serta sandal juga tersedia di sini. Jika kamu datang bersama temanmu, bisa booking kapsul bersebelahan lho. Hotel ini juga menyediakan tempat penitipan barang buat kamu yang membawa banyak barang bawaan.
Lapar atau mendadak butuh sesuatu? Tenang saja, ada konbini tepat di sebelah hotel. Tidak perlu ribet kan?
Mau pilih hotel keren yang mana kalau ke Kyoto nanti?
.
The post 5 Hotel Keren di Kyoto Buat Para Traveller appeared first on Japanese Station.