Prefektur Chiba mungkin terkenal dengan tempat wisata favorit semua orang Tokyo Disney Resort-nya. Namun, Chiba sendiri memiliki beberapa tempat tersembunyi yang cocok untuk dikunjungi bersama pasangan. Tak begitu ramai, tempat-tempat sederhana ini cukup romantis untuk dikunjungi bersama orang terkasih kalian.
Berikut destinasi tempat romantis untuk berkencan di Prefektur Chiba:
Mihama Ohashi (Jembatan Mihama)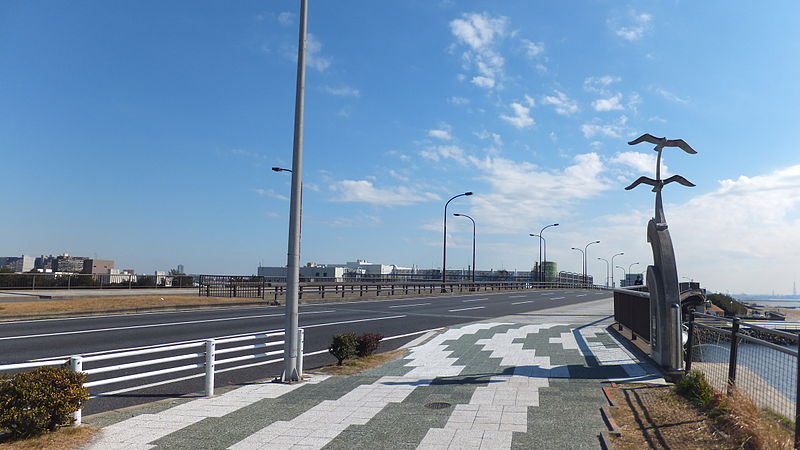 Terletak di Mihama-ku di Kota Chiba, jembatan ini menjadi tempat kencan yang populer dimana kalian dapat melihat indahnya lampu-lampu malam dari komplek industri kota Ichihara. Lewat jembatan ini, kalian dapat melihat pemandangan matahari terbenam yang indah.
Selain itu, jika cuaca sedang baik dan bagus kalian mungkin dapat melihat pemandangan gunung Fuji di pagi hari.
Chiba Port Tower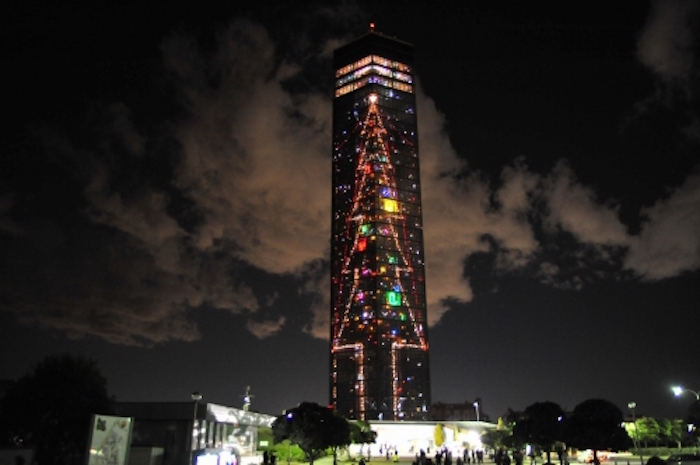 Chiba port Tower dipercaya sebagai tempat suci bagi para pasangan. Tempat ini sangat cocok untuk melewatkan waktu berdua dengan pasangan. Tempat ini juga menjadi salah satu dari tiga tempat andalan yang terkenal untuk berkencan di Chiba selain Nakanoshima Ohashi dan Kebun Mawar Keisei.
Tenku no Enmusubi atau yang lebih dikenal dengan Promenade of love yang berada di lantai 2 menara gedung ini sangat populer di kalangan para pasangan. Mereka bahkan telah mendirikan tempat fotogenik yang instagramable.
Berada didalam Port Park tempat ini dapat dikunjungi dari pagi hari pukul 9.00 hingga malam hari waktu yang sama.
Egawa Kaigan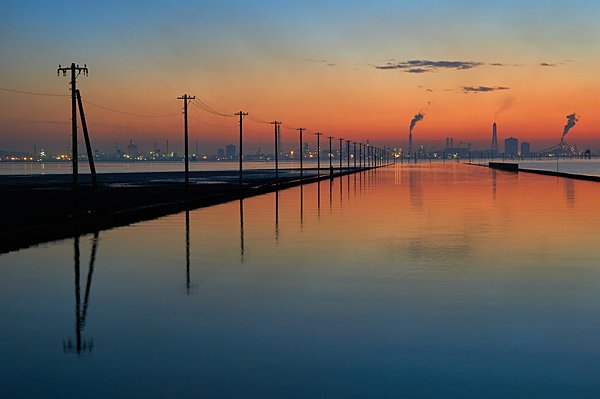 Egawa Kaigan atau yang lebih dikenal dengan sebutan Salar de Uyuni (danau garam Uyuni) merupakan pantai alami yang membentang sejauh ratusan meter. Kalian dapat menghabiskan waktu untuk berburu kerang ketika air sedang surut dan melihat keindahan siluet dari gedung-gedung pabrik ketika matahari terbenam.
Funabashi H.C Andersen Park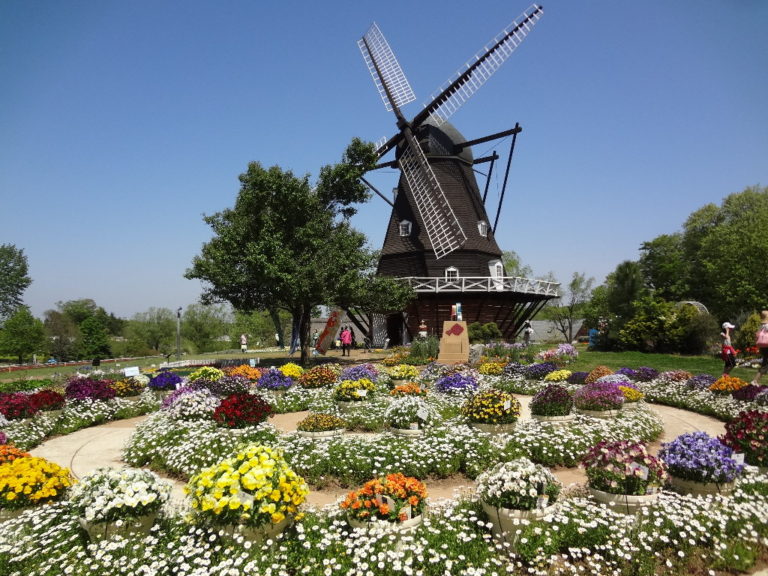 Funabashi merupakan salah satu taman yang terkenal di Kota Funabashi yang dihiasi dengan kincir angin raksasa. Taman ini dihiasi dengan bunga-bunga berbeda yang mekar diberbagai musim, taman ini memiliki tema yang mirip dengan Denmark apalagi pada saat bunga tulip sedang mekar. Selain tulip, bunga Sakura juga menjadi salah satu hal menarik yang menghiasi taman ini ketika musim semi tiba.
Kamogawa Sea World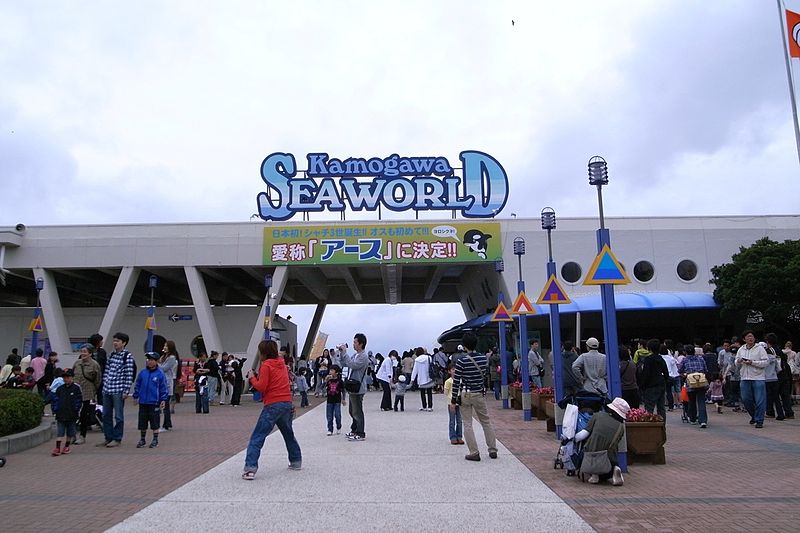 Kamogawa Sea World adalah akuarium yang menampilkan sebanyak lebih dari 11.000 hewan sungai dan laut yang terdiri dari 800 spesies berbeda. Kalian dapat mengajak pasangan untuk melihat atraksi dari hewan-hewan laut yang sudah terlatih, ini menjadi destinasi menyenangkan untuk menghabiskan waktu berkencan. Selain itu kalian juga dapat bermain dan berenang bersama hewan-hewan laut disana.
Nokogiriyama (Jigoku Nozoki)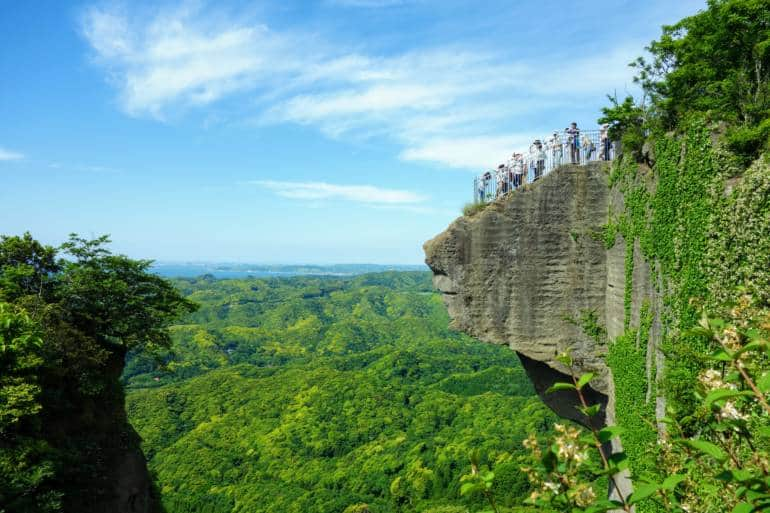 Jigoku Nozoki atau berarti "mengintip neraka", merupakan tebing terjal yang berada di Nokogiriyama, Chiba. Meski terlihat menakutkan tempat ini memiliki nilai historis dimana tempat ini sering digunakan oleh para biksu Buddha untuk bertapa dan melatih diri.
Nokogiriyama menjadi tempat yang tepat untuk kalian yang ingin menikmati pengalaman berbeda dalam berkencan.
Featured image : nomdeplume.jp
The post Ingin Berkencan di Prefektur Chiba? Simak Rekomendasi Tempat Berikut! appeared first on Japanese Station.