Yoshikimono, brand fashion kimono terkini yang dibuat oleh rock star Jepang, YOSHIKI, terpilih sebagai pembuka pada Rakuten Fashion Week Tokyo 2020 S/S yang akan diadakan pada tanggal 14 Oktober 2019.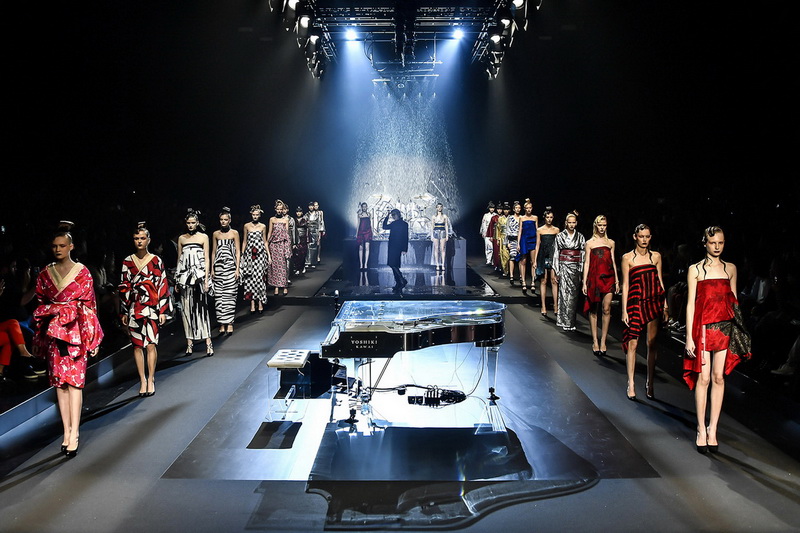 YOSHIKI menampilkan koleksi 2016 dari Yoshikimono untuk menutup Mercedes Benz Fashion Week Tokyo, dan koleksi 2017 nya diundang untuk membuka Amazon Fashion Week Tokyo. Koleksi terbaru dari Yoshikimono yang memperoleh perhatian internasional ini adalah presentasi pertamanya dalam 3 tahun.
YOSHIKI adalah seeorang komposer, pianis klasik terlatih, rock drummer, dan leader dari grup rock X JAPAN, ia disebut sebagai 'salah satu musisi dan komposer paling berpengaruh dalam sejarah Jepang' oleh Consequence of Sound, dan disebut sebagai 'a Musical Innovator' oleh Billboard Magazine.
YOSHIKI juga menjadi pria Jepang pertama yang muncul dalam cover Vogue Japan dan memberikan penampilan spesial pada 'Vogue Fashion's Night Out 2017'. Pada tahun 2018 YOSHIKI terpilih sebagai satu-satunya model untuk peluncuran Yves Saint Laurent's YSL Beauty Hotel di Tokyo, menjadi headline sebagai model pria dalam sebuah demonstrasi kosmetik wanita oleh direktur YSL Tom Pecheux, yang produknya dijual di seluruh Jepang keesokan harinya.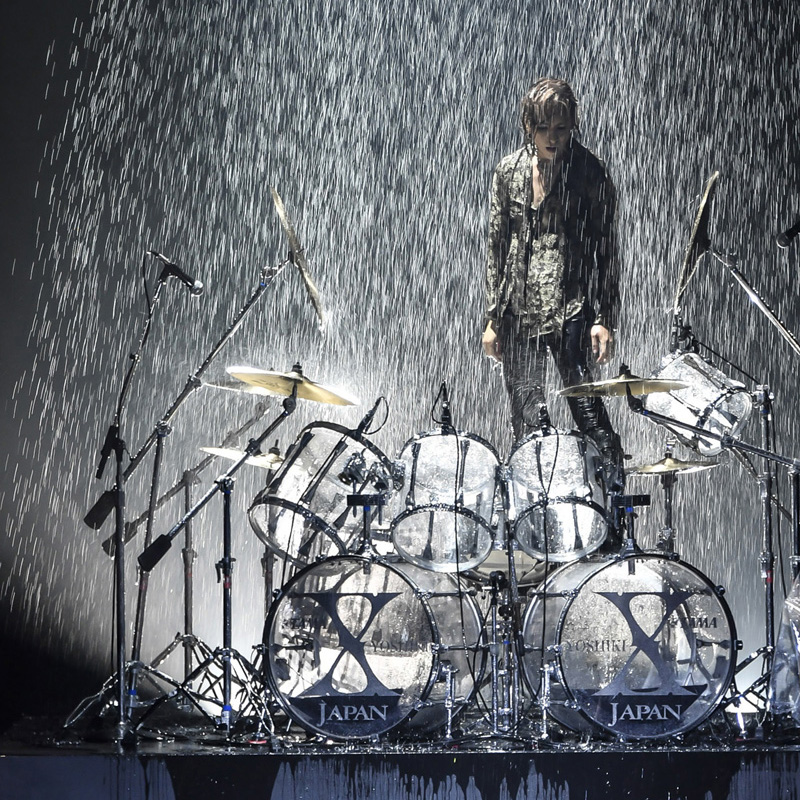 "Sebagai anak lelaki tertua dari pemilik toko kimono, kimono telah menjadi bagian penting dari hidup saya sejak kecil" kata YOSHIKI. "Sejak saya tinggal diluar negeri, saya telah melihat betapa penting dan indahnya budaya tradisional Jepang. Hal ini yang membuat keinginan kuat saya untuk membagi keindahan ini pada orang-orang sebanyak mungkin yang ada di seluruh dunia. Ini adalah koleksi pertama dalam 3 tahun terakhir, dan saya sangat senang untuk membaginya dengan semua orang."
Koleksi 2017 YOSHIKI telah mendapat pujian di dunia dengan presentasi kimono yang unik dan dramatis. YOSHIKI memainkan piano bersamaan dengan para model yang berjalan di panggung, dan di tengah pertunjukan lampu dimatikan hujan mulai turun di panggung untuk menutup musisi dan modelnya.
YOSHIKI merencanakan akan membuat produksi yang lebih heboh lagi untuk event bulan depan yang akan menjadi highlight untuk para pemimpin industri fashion dan media dunia. Beberapa jam setelah event, YOSHIKI akan menjadi bintang utama dalam Dream Festival untuk merayakan 60 tahun TV Asahi, salah satu dari festival terbesar di Jepang yang ditampilkan oleh para produser dari Music Station.
YOSHIKI juga mengunggah sebuah video yang mengumumkan Yoshikimono S/S Collection untuk Rakuten Tokyo Fashion Week.
YOSHIKIMONO 2020 S/S COLLECTION
Tanggal: Senin, 14 Oktober 2019
Waktu: 13.30
Tempat: Shibuya Hikarie 9th floor, Hikarie Hall A
Website: https://rakutenfashionweektokyo.com/
Situs resmi YOSHIKI: https://www.yoshiki.net/
Instagram YOSHIKI: https://www.instagram.com/yoshikiofficial/
Situs Yoshikimono: http://www.yoshikimono.com/
Sumber: Press Release
The post Yoshikimono, Brand Kimono Milik YOSHIKI Menjadi Pembuka Tokyo Fashion Week 2020 S/S appeared first on Japanese Station.