Dalam menyambut datangnya Halloween, KAWAII MONSTER CAFE yang berlokasi di Harajuku, Tokyo akan mengadakan event spesial 'KAWAII HARAJUKU Halloween PARTY 2019' yang akan berlangsung selama bulan Oktober 2019.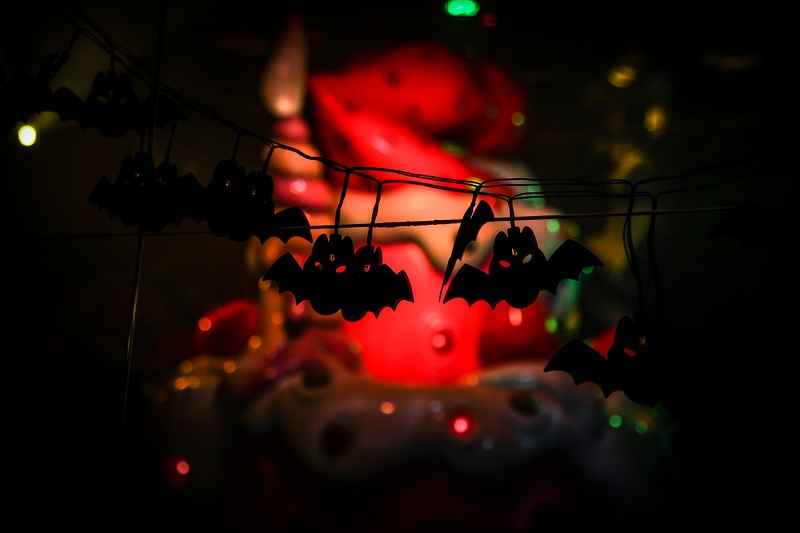 Perayaan Halloween di Jepang bisa dibilang merupakan salah satu perayaan yang paling populer, dengan berbagai tempat seperti restoran maupun taman bermain yang mulai merayakan Halloween dengan menampilkan hal-hal yang bernuansa seram, baik itu dalam bentuk makanan, merchandise, maupun atraksi-atraksi.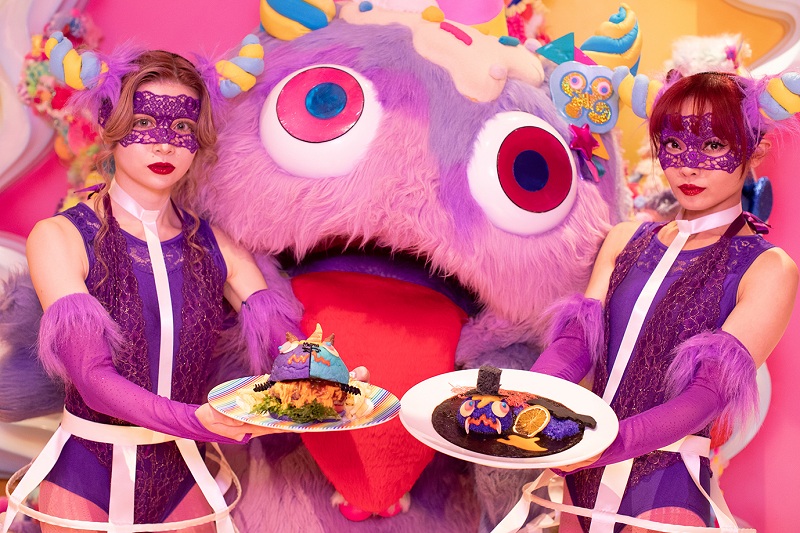 Dalam event kali ini, KAWAII MONSTER CAFE juga menawarkan menu-menu makanan dan minuman yang unik dengan tema Halloween. Berikut ini adalah menu-menu yang ditawarkan:
Makanan
Colorful Pop Burger – Frankenstein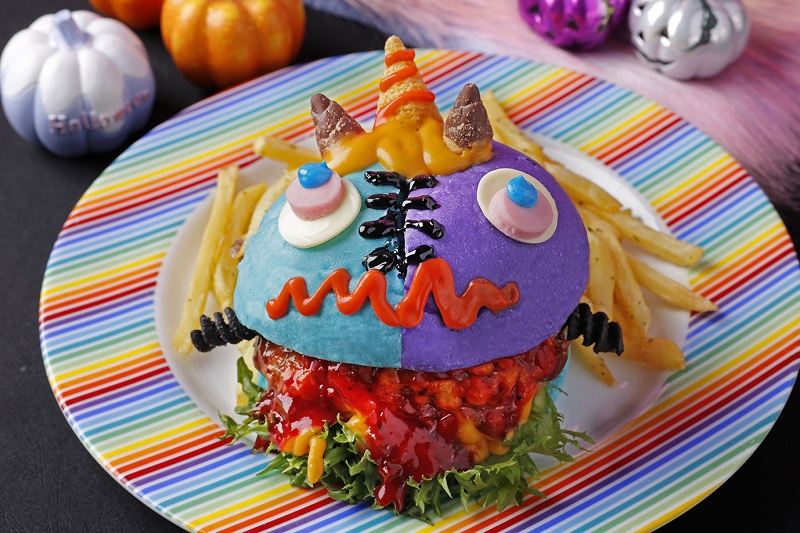 Burger penuh warna-warni dengan bentuk sang karakter toko Mr. Choppy yang berubah menjadi Monster Frankenstein.
Choppy Danshaku no Dark Curry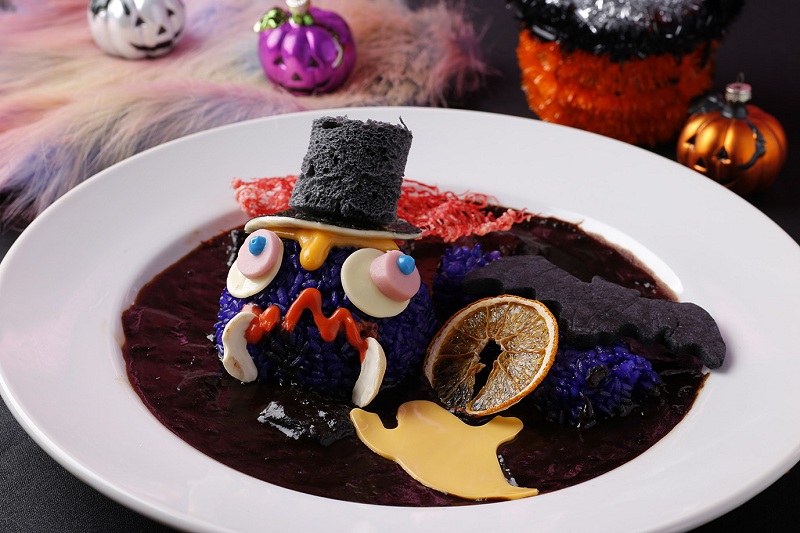 Dalam menu ini Mr. Choppy berubah menjadi vampire dalam sebuah kari hitam dengan menampilkan warna Halloween lainnya seperti ungu dan oranye.
Namonaki Cemetery – Cheese Gratin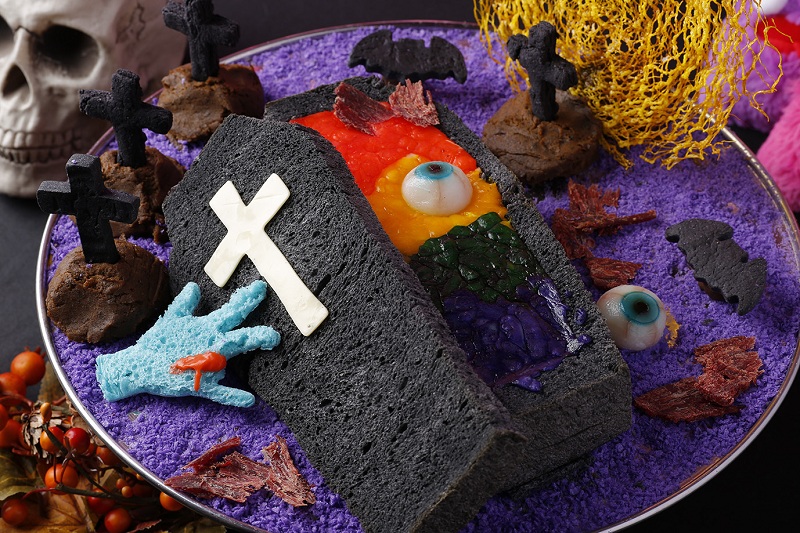 Roti berbentuk peti mati yang dipadukan dengan keju warna-warni, gratin, dan saus. Menu ini direkomendasikan untuk 3 orang atau lebih.
Obake Bongo Bongo Tiramisu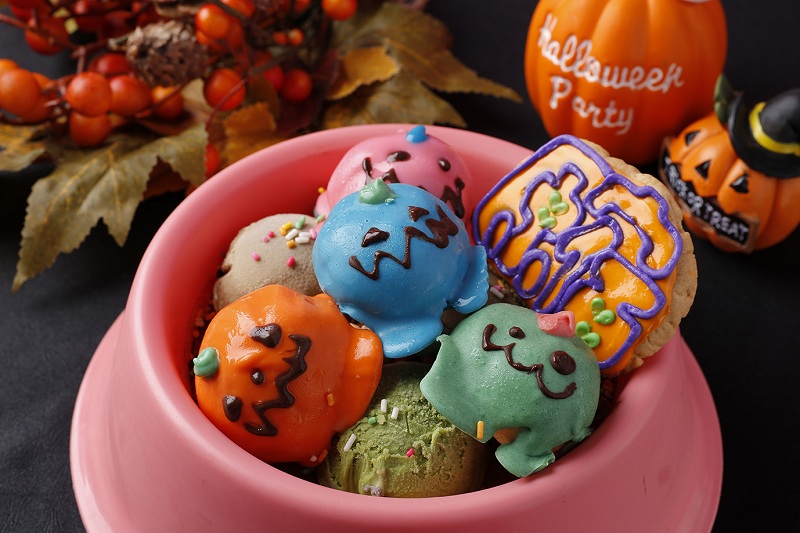 Sajian berbagai macam es krim seperti matcha dan houjicha dengan coating cokelat bertema Halloween. Tersembunyi dalam es krim terdapat sereal berwarna-warni.
Mayonaka no Pumpkin Chiffon Cake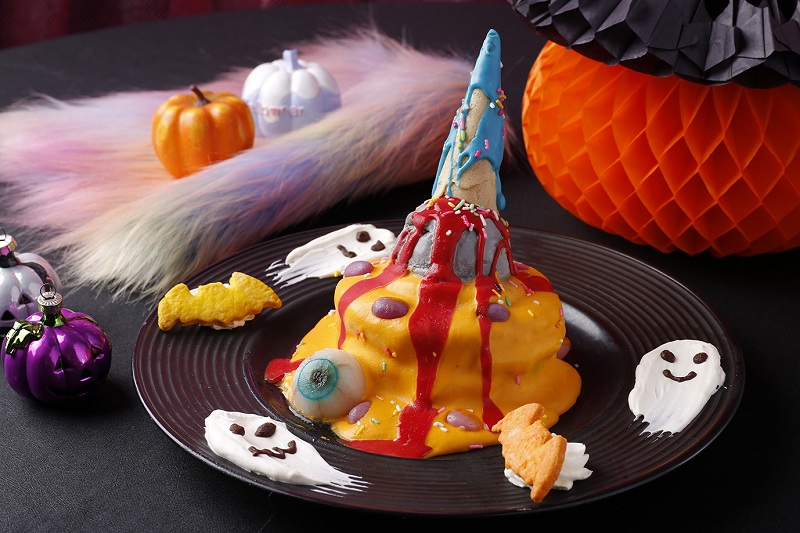 Chiffon Cake dengan topping es krim dan cream segar dengan rasa labu dan saus cokelat berwarna merah yang menyerupai seperti darah.
Bark at the Moon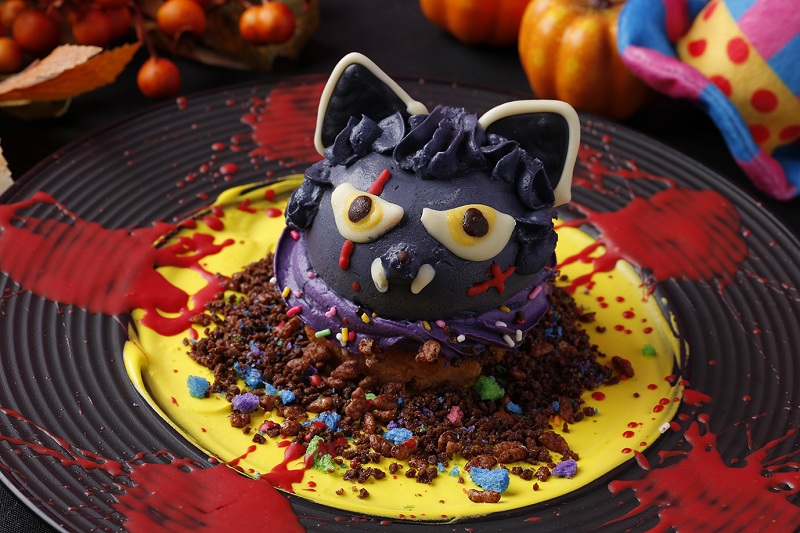 Makanan pencuci mulut yang menggambarkan manusia srigala yang muncul pada saat malam bulan purnama. Makanan ini adalah donat crunchy dengan topping mousse berbentuk srigala.
Minuman
Jewelry Cocktail Basil Seed & Shake Hip Shake Chocolate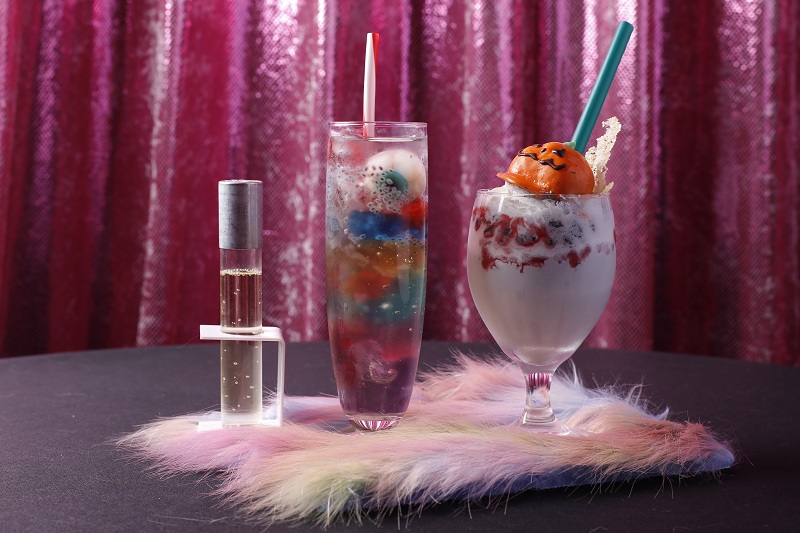 Terdapat 2 minuman yang bisa dipilih pada menu Halloween ini, yaitu Chocolate Shake dengan labu Halloween diatasnya, dan minuman non-alkohol dengan jelly berbentuk bola mata. (Disediakan juga Cocktail dengan wine yang mengandung alkohol dengan harga 980 yen)
Menu makanan yang tersedia di tempat ini terbatas hanya untuk waktu makan siang, sedangkan untuk minuman disediakan juga hingga malam hari. Harga yang tertera diatas belum termasuk pajak.
KAWAII MONSTER CAFE HARAJUKU
Alamat: 4F YM Square, 4-31-10 Jingumae, Shibuya, Tokyo
Waktu event: 1 Oktober – 31 Oktober 2019
Hari Senin – Sabtu: Lunch 11.30 – 16.30 (90 menit, Last Entry 15.30, L.O 16.00), Dinner 18.00 – 22.30 (L.O 22.00)
Hari Minggu dan Libur: 11.00 – 20.00 (L.O 19.30) dibatas 2 jam saat penuh
Website
Source & all images: prtimes via grapee
The post KAWAII MONSTER CAFE Keluarkan Menu Halloween Selama Oktober appeared first on Japanese Station.