Band rock wanita asal Jepang, BRATS akan tampil di Amerika untuk pertama kalinya dalam acara Anime Los Angeles pada bulan Januari 2020 mendatang.
BRATS yang dibentuk oleh kakak beradik Rei Kuromiya dan Aya Kuromiya membuat lagu 'Ainikoiyo' yang menjadi lagu tema dari seri anime To Be Hero, dan membawakan lagu 'Nounai Shoukyo Game' untuk film Slavemen. Grup band ini juga telah melakukan tur di berbagai tempat di Jepang dan tampil dalam berbagai festival musik besar di Korea Selatan dan Taiwan.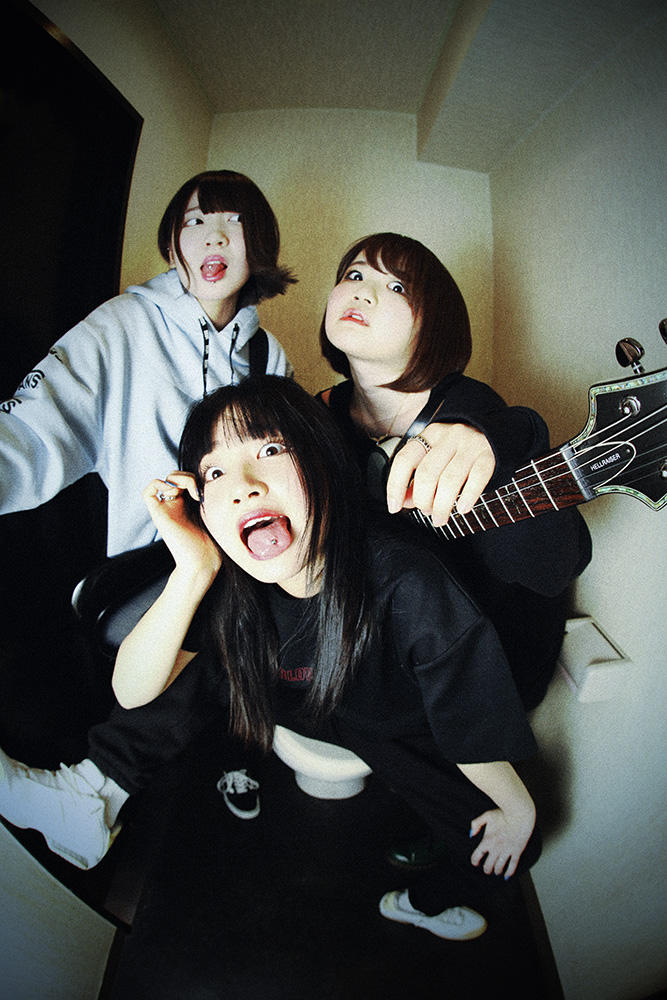 BRATS akan tampil di Ontario Convention Center pada hari Jumat, 10 Januari 2020, dan akan mengadakan sesi tanya jawab bersama fans keesokan harinya pada tanggal 11 Januari. Penampilan BRATS di Anime Los Angeles ini diurus oleh Resonance Media.
Informasi event bisa dilihat di animelosangeles.org.
BRATS – Doudatte yokatta (MV)
BRATS – Kimarigoto (MV)
Tentang BRATS
BRATS adalah band wanita asal Jepang yang dibentuk pada bulan Agustus 2011 oleh kakak beradik Rei Kuromiya sebagai vokalis, Aya Kuromiya sebagai pemain bass, dan temannya Hinako sebagai pemain gitar. BRATS mengeluarkan lagu 'Ainikoiyo' pada tahun 2016 sebagai lagu tema pembuka untuk seri anime 'To Be Hero' dan single lanjutannya 'Nounai Shoukyo Game' terpilih untuk ditampilkan dalam film action comedy 'Slavemen'.
Pada tahun 2017, BRATS kembali ke panggung dengan konser bertajuk 'Reborn' pada bulan Maret di Ikebukuro Live Inn Rosa, yang menjadi live event pertamanya dalam lebih dari 2 tahun terakhirnya. BRATS juga mengeluarkan double-single "Ainikoiyo/Nounai Shoukyo Game" di seluruh dunia pada tanggal 21 Juni 2017. Dan debut album BRATS dikeluarkan pada tanggal 25 Juli 2018.
BRATS memulai debut konser di luar negeri pada bulan Januari 2019 dalam "AMBITIOUS GIRLS SERIES 1" di West Bridge Hall di Seoul, Korea Selatan. Dan tampil pada Wake Up Festival di Taiwan di bulan Juli dan kemudian kembali ke Korea untuk Jeonju Ultimate Music Festival bulan Agustus lalu. Penampilannya di Anime Los Angeles pada bulan Januari 2020 menjadi penampilan pertamanya di Amerika Serikat.
Website: brats-official.com
Twitter: @brats_official
Instagram: @brats__official
Facebook: BratsJP
Apple Music: BRATS_iTunes
Spotify: BRATS_Spotify
Source: Press Release
The post BRATS Akan Tampil Perdana di Amerika Pada Anime Los Angeles 2020 appeared first on Japanese Station.