Azuki Arai adalah sosok yokai misterius yang mengeluarkan suara kacang azuki yang dicuci di sungai, danau, ataupun kolam. Fenomena ini dapat ditemui di berbagai penjuru Jepang, dan memiliki nama yang berbeda-beda di setiap wilayahnya, seperti Azuki Suri dan Azuki Sarasara di beberapa bagian prefektur Okayama, Azuki Sogi di prefektur Yamanashi, dan juga Azuki Goshagosha di Nagano. Disamping suara mencuci, terkadang terdengar juga suara nyanyian dari yokai ini.
Yokai ini hidup di pedalaman hutan dan pegunungan, dan menghabiskan waktunya berada dekat dengan air. Kegiatan utama dari yokai ini adalah mencuci kacang di pinggiran sungai dan bernyanyi lagu yang mengerikan diiringi suara kacang azuki yang sedang dicuci. Orang yang mendengar nyanyian yokai ini biasanya terpeleset dan jatuh kedalam sungai. Suara jatuh tersebut kemudian membuat yokai ini lari ketakutan.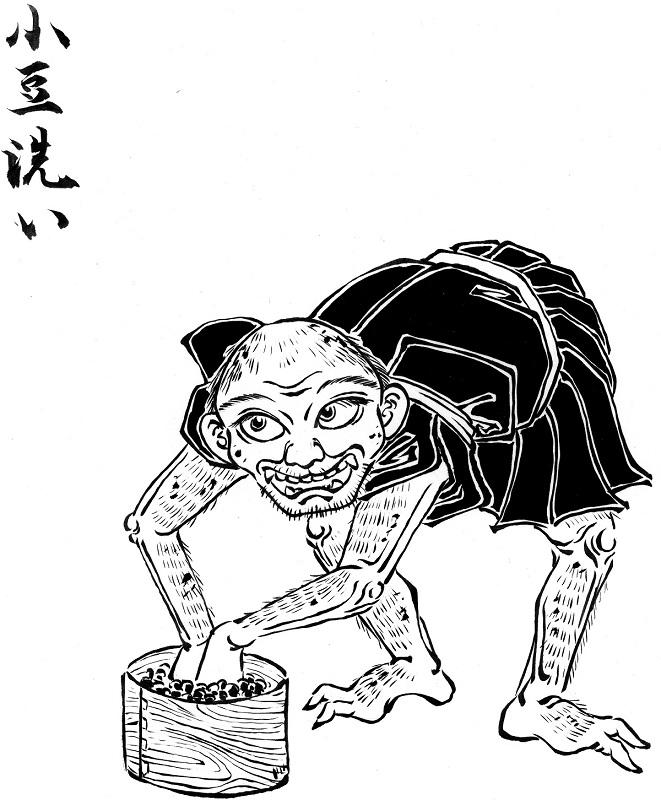 Meskipun kebanyakan fenomena Azuki Arai ini hanya sebatas pendengaran, Beberapa menyebutkan bahwa yokai ini memiliki tubuh pendek dengan mata yang bulat dan besar yang secara keseluruhan menyerupai biksu Buddha.
Yokai ini juga pernah digambarkan dalam buku ilustrasi karya Shunsen Takehara pada tahun 1841, terdapat cerita tentang asisten pendeta Buddha dengan keterbatasan tubuh yang senang dan ahli dalam menghitung kacang. Suatu hari biksu jahat melemparnya kedalam kolam hingga meninggal, dan arwahnya kemudian muncul saat senja dan terdengar sedang mencuci dan menghitung kacang.
Yokai ini terkenal memiliki sifat yang pemalu, dan akan melakukan apapun agar tidak terlihat oleh manusia. Keahliannya untuk menirukan suara alam dan binatang juga membantu mereka untuk bersembunyi. Karena sulitnya untuk ditemui, dikatakan bahwa siapapun yang melihat Azuki Arai akan mendapatkan nasib yang baik.
Sources: The Book of Yokai, Yokai
The post Azuki Arai, Yokai Pencuci Kacang Azuki Yang Membawa Nasib Baik appeared first on Japanese Station.