Salah satu anime yang sangat ditunggu-tunggu beberapa saat lalu, adalah Rascal Does Not Dream of Bunny Girl Senpai atau yang dapat disingkat menjadi Bunnygirl-senpai. Sebuah anime yang bergenre romansa dan juga kehidupan sekolah ini menjadi salah satu anime yang sering dibicarakan oleh para otaku dari seluruh dunia karena animasi dan gambarnya yang terlihat sangat indah ditambah jalan cerita yang menarik.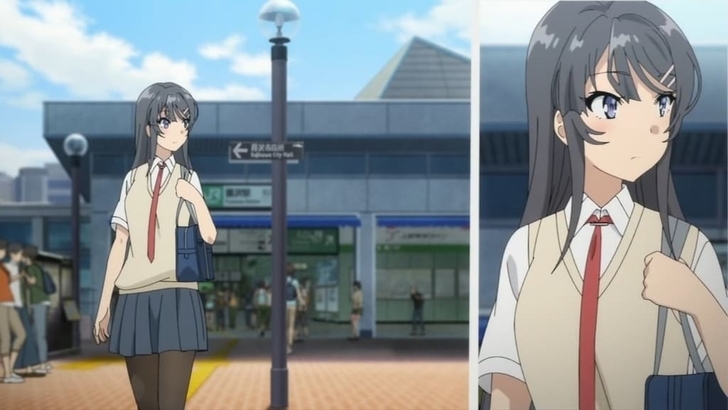 Untuk kalian yang yang penasaran, ternyata latar belakang kota ini berdasarkan pada lokasi asli yang ada di dunia nyata juga! Lokasi tersebut adalah Enoshima. Sebuah pulau kecil yang terletak di perairan prefektur Kanagawa. Pulau ini dihubungkan dengan sebuah jembatan yang menjadi penghubung Kanagawa dan juga pulau Enoshima.
Berikut inilah beberapa lokasi Bunnygirl-senpai yang bisa kalian kunjungi di pulau Enoshima ini.
Toko roti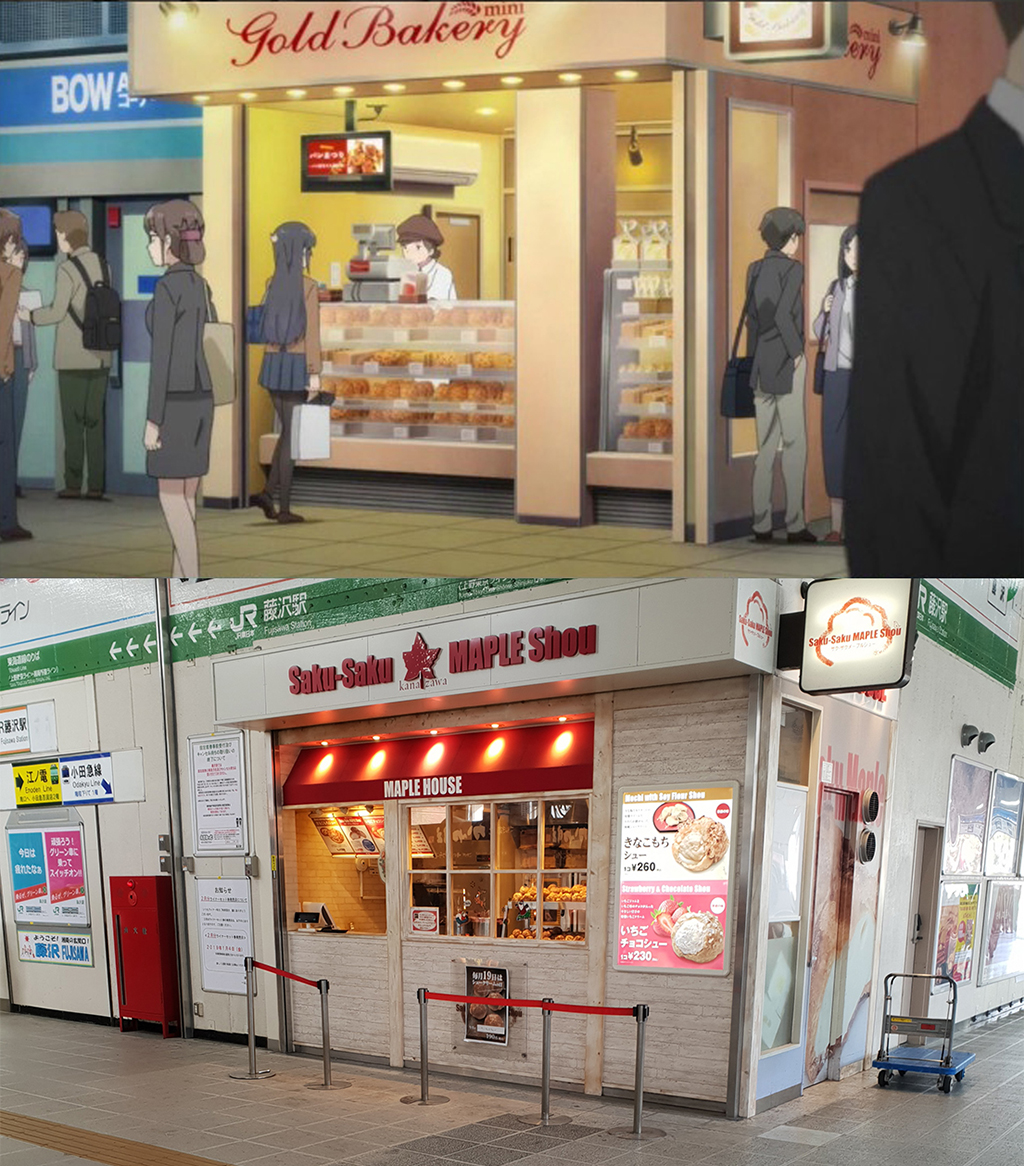 Toko roti dimana Mai-senpai sempat diacuhkan. Toko roti ini berlokasi di area ini.
Lintasan kereta

Jalur Enoden dekat stasiun Kamakura-Koko-Mae dimana Sakuta mengejar kereta. Scene ini ada di lagu pembuka. Lokasi persis ada disekitar disini.
Stasiun Shichirigahama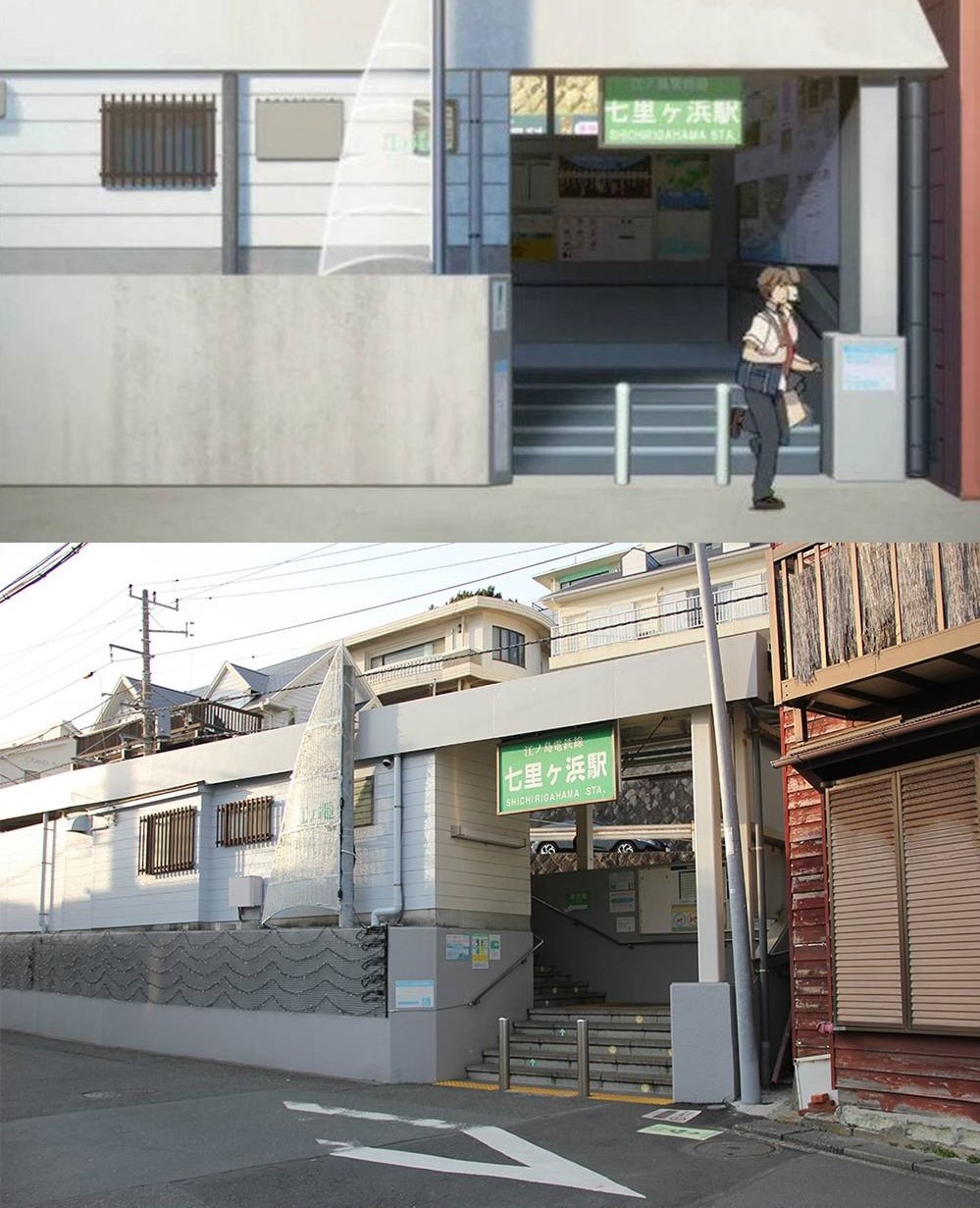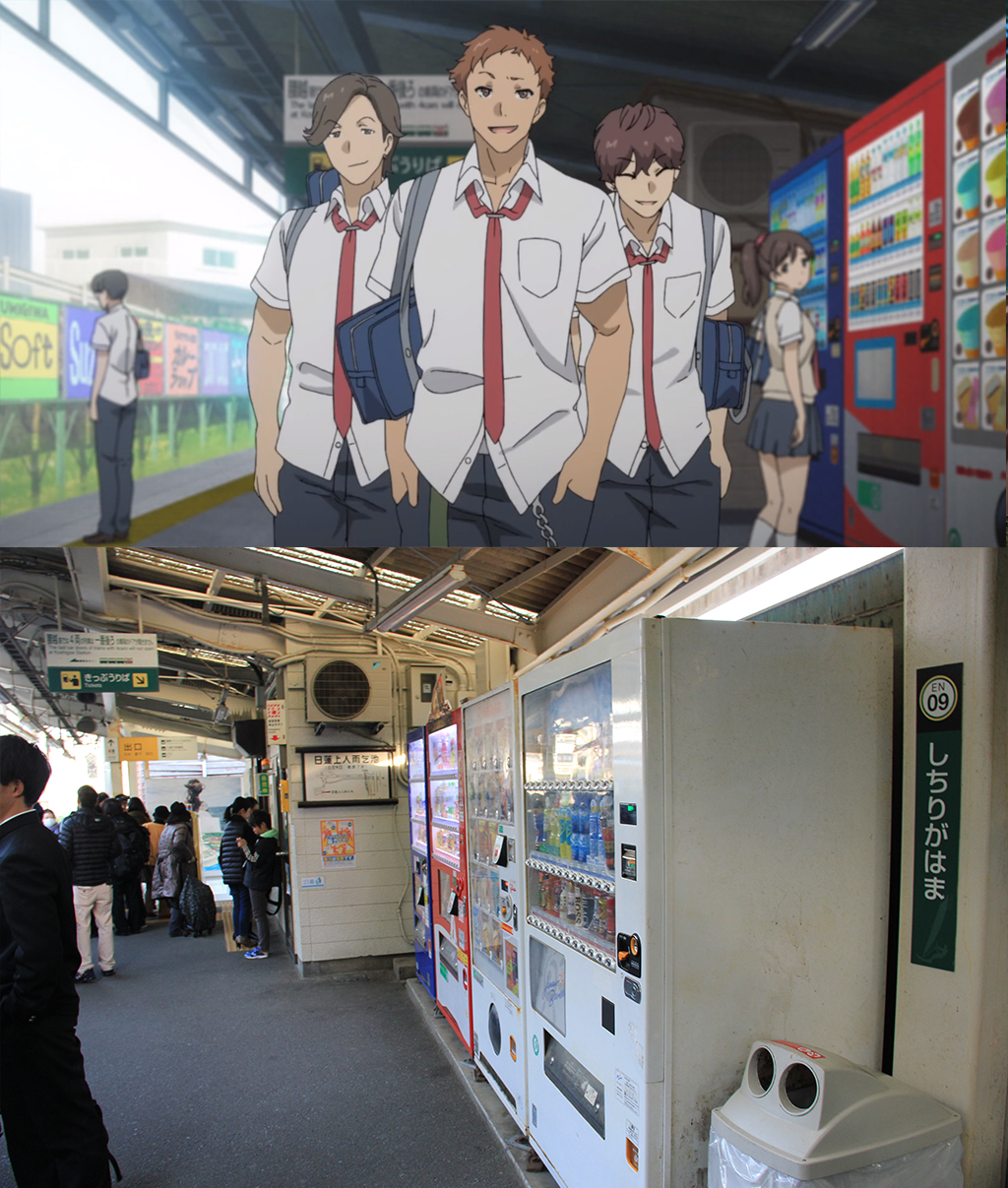 Stasiun dimana sering terlihat siswa-siswa yang berangkat menuju ke sekolah di anime. Selain itu, di bagian dalam stasiun ini, ada adegan dimana Sakuta menendang para senpai dari klub basket. Stasiun Shichirigama ini berlokasi di daerah ini.
Pantai Shichirigahama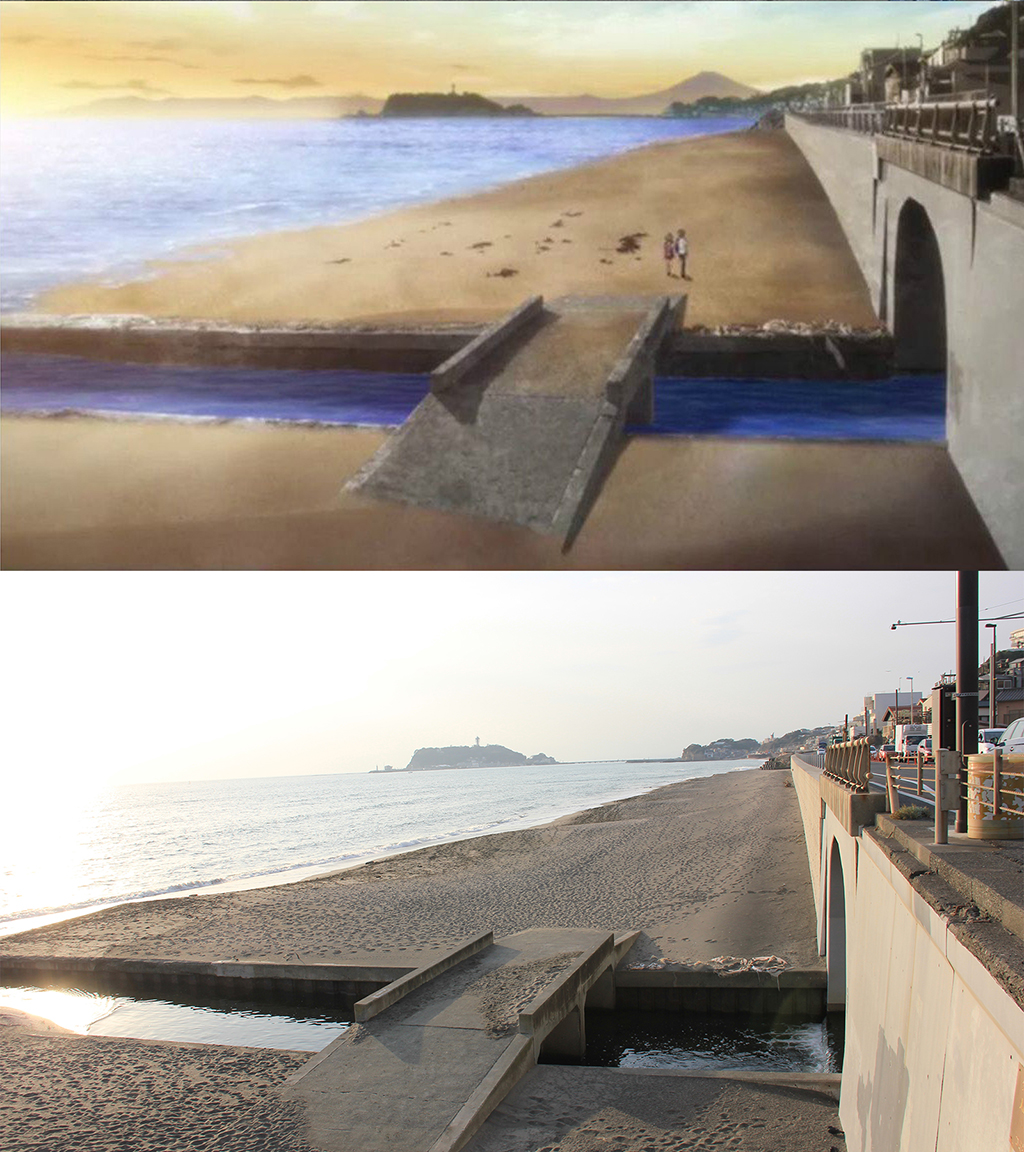 Hampir semua adegan pantai terjadi disini. Pantai ini berlokasi disekitar sini dan disini.
Distrik belanja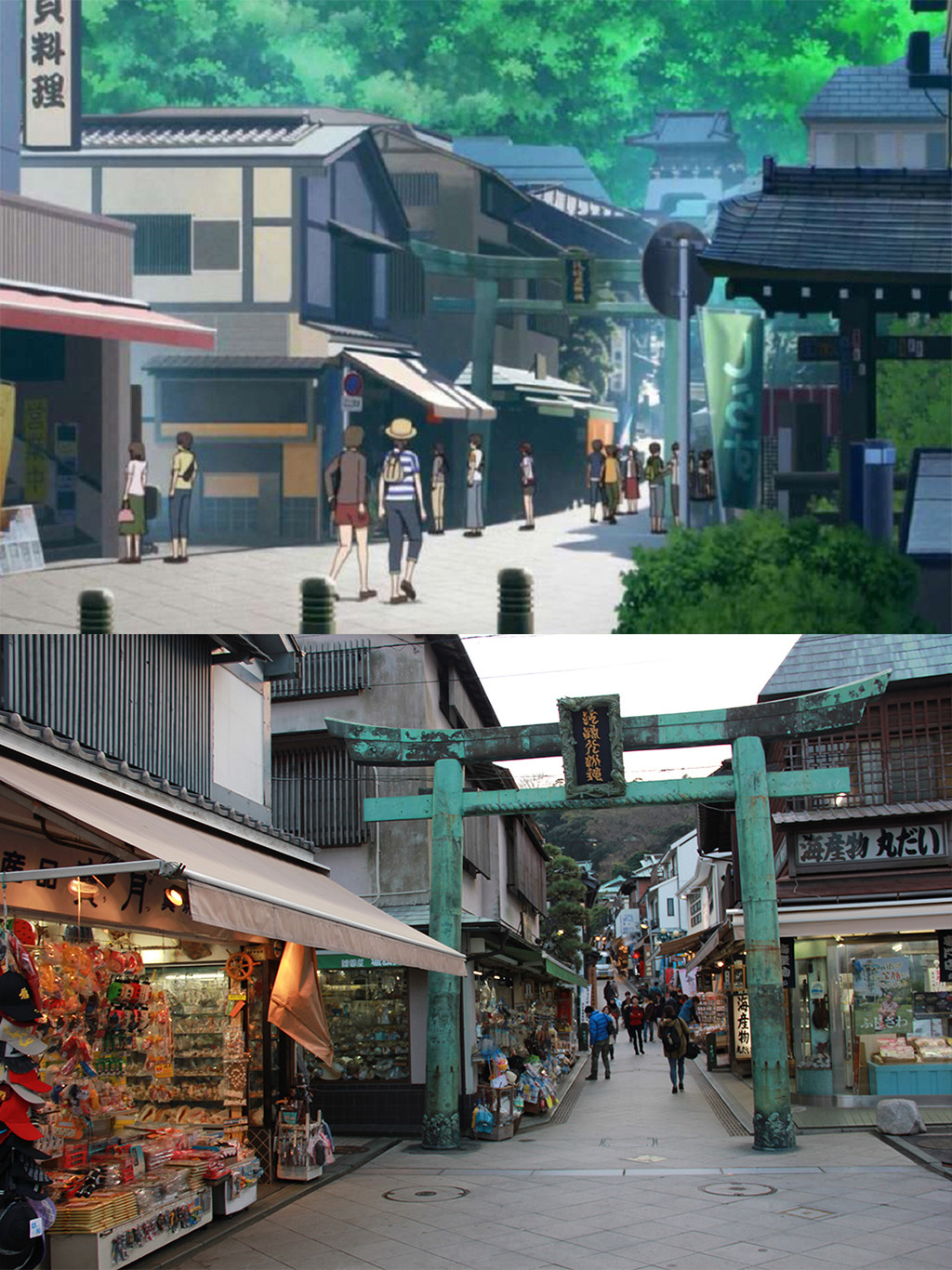 Distrik perbelanjaan dimana Sakuta dan Koga berkencan.
Torii Kuil Enoshima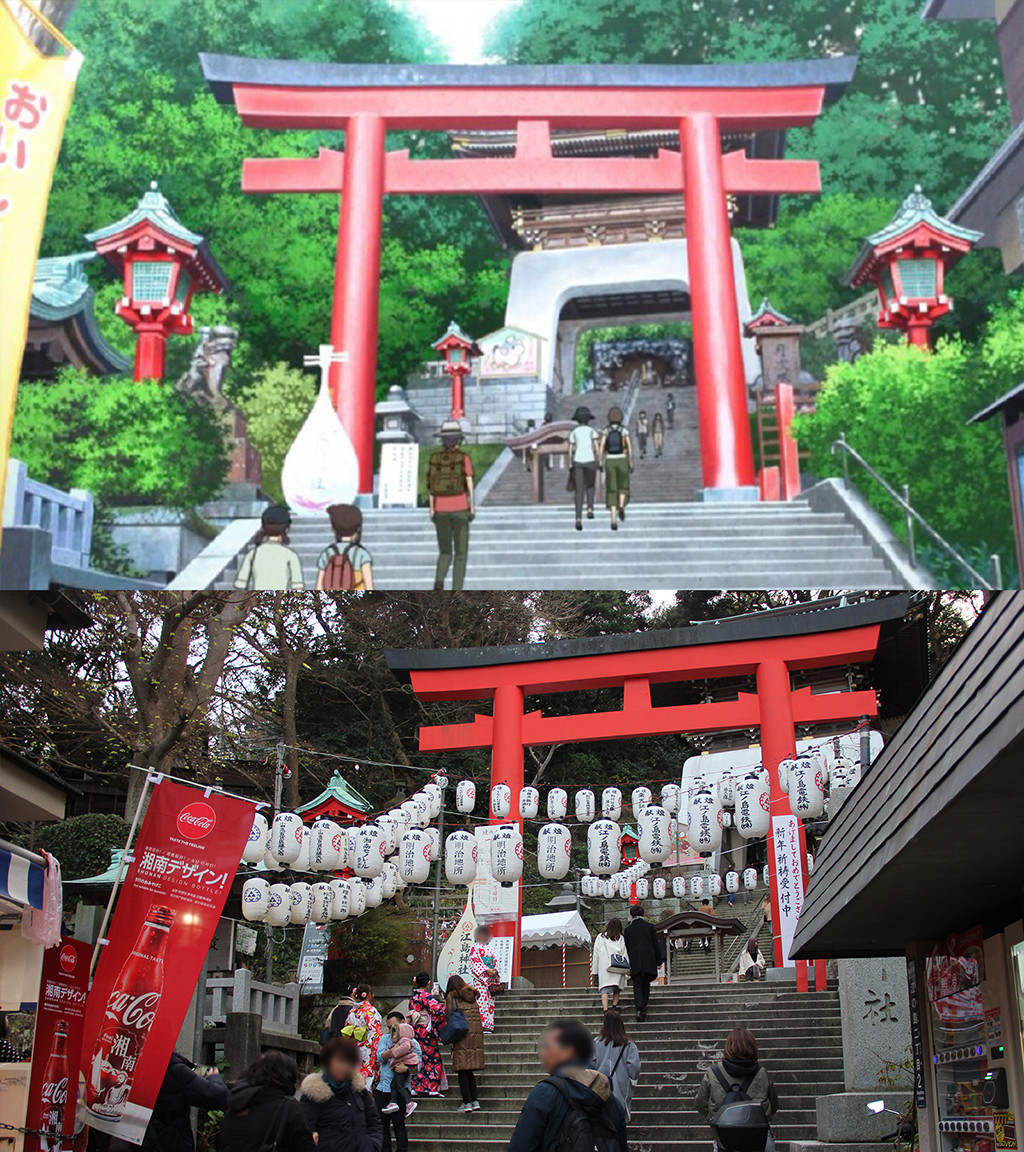 Lokasi ada disekitar area ini.
Dermaga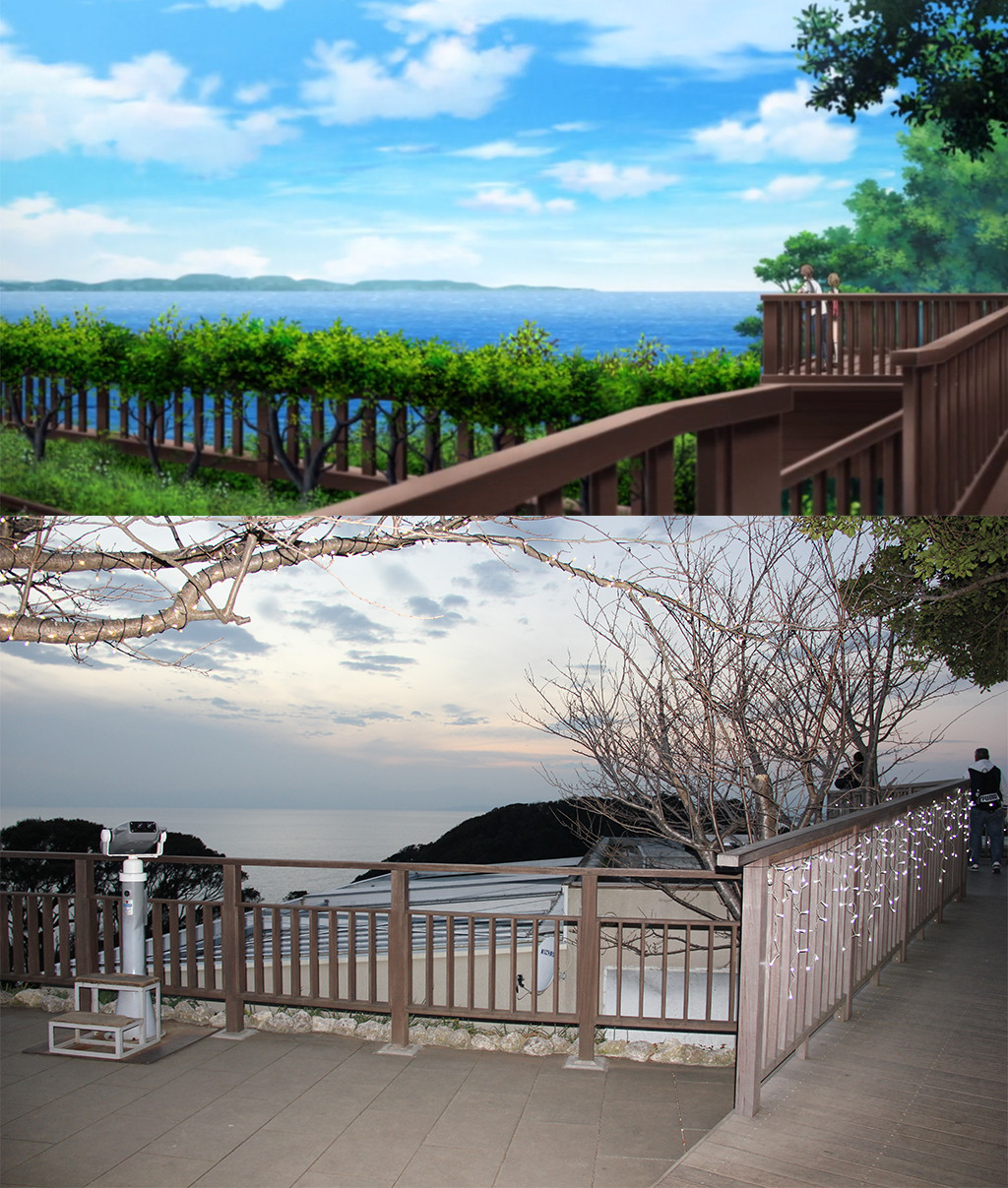 Ini merupakan dermaga yang ada di episode 5. Yang bisa kalian temukan disekitar sini.
Bagaimana? Mirip kan dengan lokasi aslinya? Bagi kalian yang ingin berwisata mengunjungi tempat-tempat asli yang ada di anime ini, sekarang kalian bisa langsung mengunjungi tempat-tempat diatas, ya.
Tetapi, tidak hanya Bunnygirl-senpai saja yang menggunakan Enoshima sebagai latar belakang kotanya, ada banyak juga anime lain yang juga berlokasi disini. Beberapa diantaranya adalah :
TARI TARI

Myriad Colors Phantom World

Fukumenkei Noise

Just Because

SLAM DUNK!
TARI TARI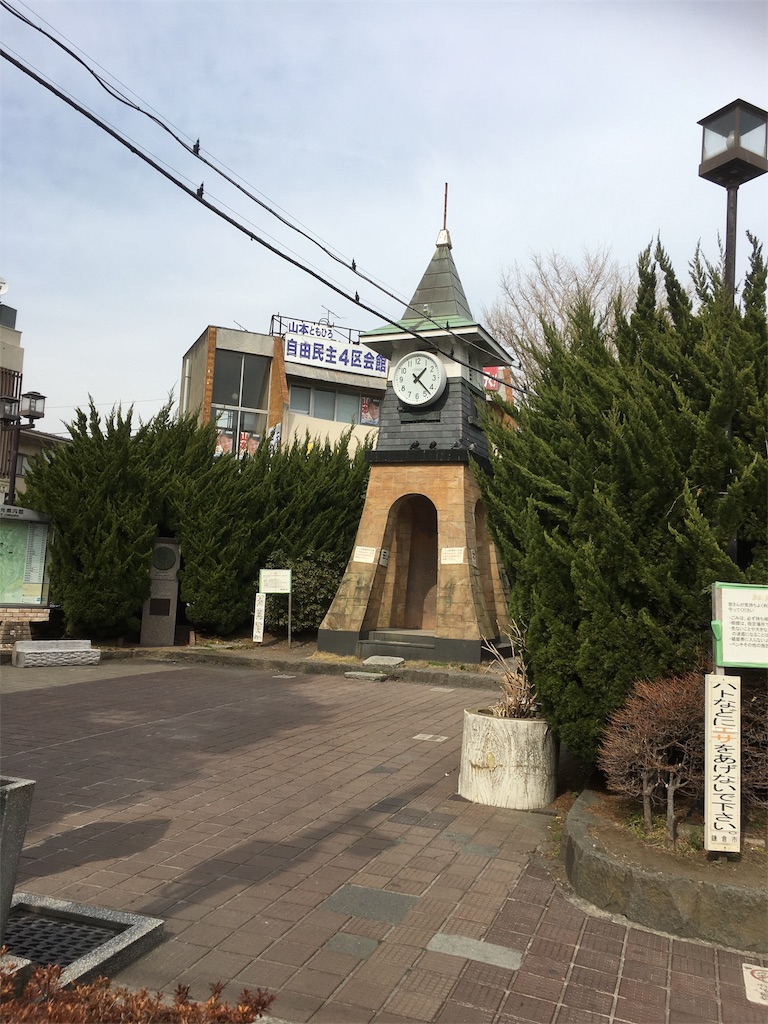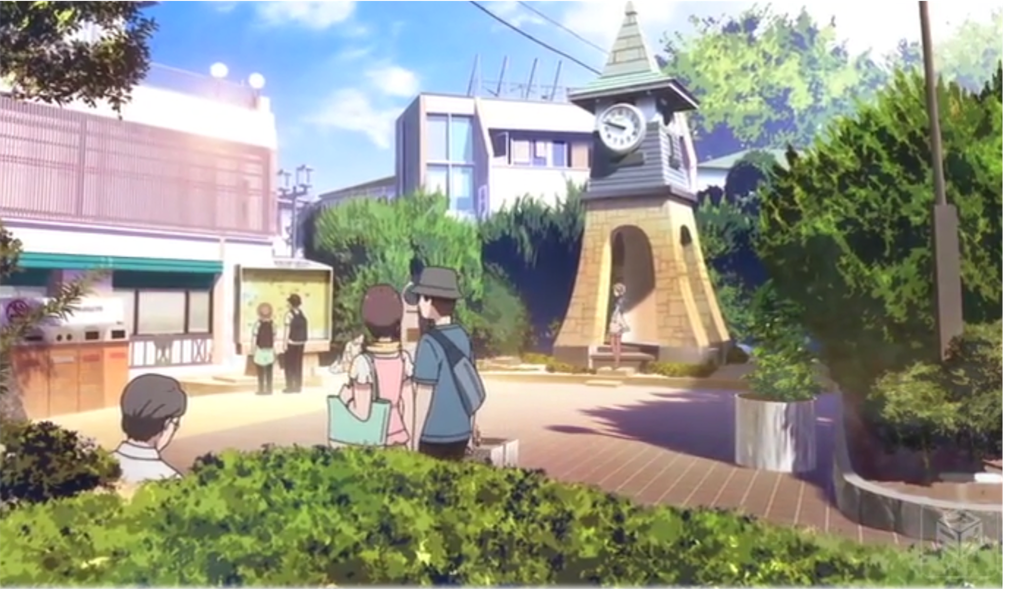 Salah satu contoh lokasi yang ada di anime TARI TARI.
Untuk yang ingin lokasi-lokasi yang lebih detail dan lebih jelas, silahkan ikuti saja lokasi-lokasi yang ada di googlemaps ini (Bahasa Jepang) yang sudah dibagi menjadi lokasi yang muncul di tiap-tiap episode.
Gambar : imgur/crystalwill, reddit/crystalwill
Sumber : tkd-wanderer, travelenoshima
The post Lokasi Dunia Nyata Anime : Bunnygirl-senpai appeared first on Japanese Station.