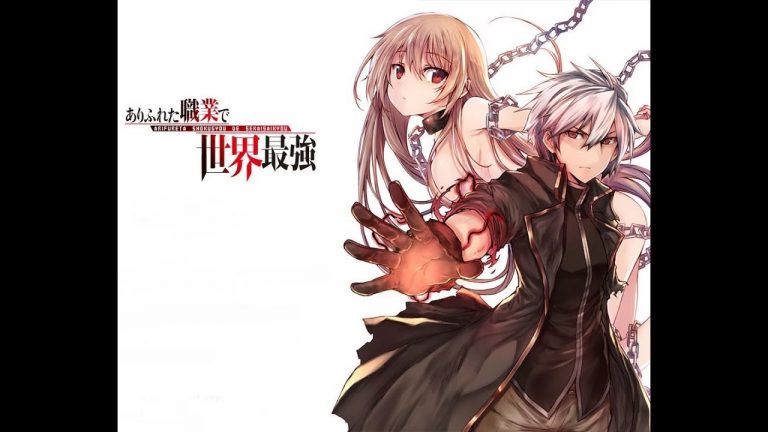 Overlap Sabtu kemarin ini melakukan streaming untuk promosi video serial anime TV yang di adaptasi dari serial novel ringan karya Ryo Shirakome : Arifureka – From Commonplace to World's Stongest (Arifureta Shokugyō de Sekai Saikyō).
Anime ini sendiri akan diluncurkan nanti pada Juli 2019 setelah di tunda sejak April 2018.
Serial ini akan dibintangi oleh Toshinari Fukamachi sebagai Hajime Nagumo, Yuki Kuwahara sebagai Yue, Minami Takahashi sebagai Shea, dan Saori Onishi sebagai Kaori Shirasaki.
Perubahan terjadi pada susunan staff semenjak pengumuman pertamanya. Kinji Yoshimoto (Unbreakable Machine-Doll, Seven Mortal Sins, Genshiken2) kini akan menjadi sutradara untuk anime di WHITE FOX dan Chika Kojima (Big Order) dan kini menjadi designer karakter baru untuk mengadaptasi design original Takayaki untuk animasi ini.
Jun Kamiya (Kingdom) yang sebelumnya diumumkan akan mengarahkan serial di WHITE FOX dengan Atsuo Tobe (Kingdom) sebagai designer karakter. Kazuyuki Fudeyasu (Is the order a rabbit?) yang tadinya bertanggung jawab untuk naskah cerita, saat ini sudah tidak terdaftar lagi untuk bekerja sama di dalam project ini.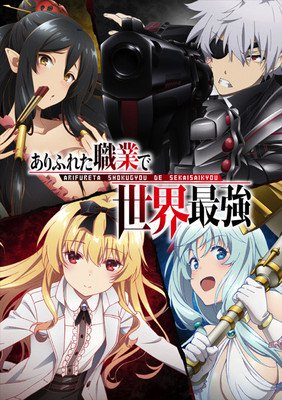 J-Novel Club merilis serial novel ringan ini dengan versi bahasa inggris secara digital, dan mendeskripsikan ceritanya sebagai berikut :
"Hajime Nagumo adalah otaku biasa berusia 17 tahun. Namun kehidupan sederhananya yang bangun sepanjang malam dan tidur di sekolah mendadak terbalik saat dia dan teman – teman sekelasnya terseret ke sebuah dunia fantasi. Mereka diperlakukan sebagai pahlawan, dan berkewajiban untuk menjaga ras manusia dari kebinasaan. Namun apa yang seharusnya diimpikan oleh seorang otaku kini menjadi sebuah mimpi buruk bagi Hajime. Saat semua teman sekelasnya di anugrahkan kekuatan besar, peran Hajime sebagai seorang synergist hanya memiliki sebuah skill transmutasi akhirnya dicemooh dan direndahkan oleh teman – teman sekelasnya karena dia menjadi seorang yang lemah, akhirnya Hajime menjadi putus asa. Apakah dia akan selamat dari dunia yang berbahaya yang penuh dengan keberadaan monster hanya dengan kekuatan seorang blacksmith?"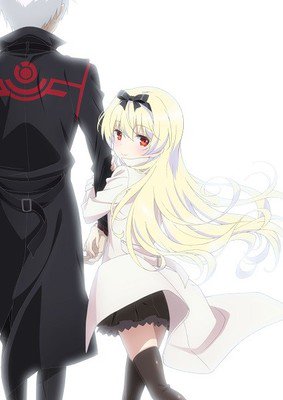 J-Novel Club juga akan merilis prequel spinoff dari serial novel Arifureta Zero karya Shirakome. Seven Seas telah menerbitkan adaptasi manga dari serial utama yang di cetak dengan bahasa Inggis di bulan Maret.
Shirakome meluncurkan serial novelnya di Jepang pada Juni 2015 di bawah label OVERLAP Bunko, dengan Takayaki sebagai Ilustrator, setelah awalnya dipresentasikan di sebagai user-submission untuk situs Shosetsu ni Naro. OVERLAP menerbitkan serial ke-9 dari novel ini pada 21 Desember.
The post Promo Video Pertama Arifureta – From Commonplace to World's Strongest telah Diluncurkan appeared first on Japanese Station.